After reading books, listening to podcasts is the best way to learn anything in your free time. There are several Poker podcasts which are worth listening to regularly if you are looking to master the game and get into the nitty-gritty details. Besides learning, these podcasts will help you get a holistic view of the Poker world.
6 Best Poker Podcasts
American poker star Jonathan Little runs a weekly podcast which is unbeatable because it's full of value and awesome Poker tips. You can download these podcasts from iTunes, or listen to them on YouTube.
Thinking Poker is the best Poker podcast, which has a vibrant audience worldwide. Thinking Poker podcasts are always rich with information, and they are fun to listen to. The podcast is usually hosted by Andrew "Foucault" Brokos and Nate Meyvis. They invite famous Poker stars, discuss Poker events, review Poker books and give amazing tips for beginner players. For example, the latest Podcast of Thinking Poker discusses DeepStackAI's heads up matches against human players and the future of Poker.
Red Chip Poker podcast discusses a wide range of topics every week, ranging from extremely technical poker topics to the interesting lives of Poker players. So everyone interested in the Poker world has something to gain from these podcasts.  The latest episode of Red Chip Poker podcast discussed the concept of Stack-to-Pot ratio. Red Chip poker podcasts also teach you how to play Poker and win at tournaments. This podcast was the project of James "SplitSuit" Sweeney, who later handed it over to Zac Shaw.
As the name suggests, this Podcast discussed the lives of Poker players. But you will find several podcasts related to the technical strategy of Poker and useful tips for Poker enthusiasts. This podcast is hosted by Joey Ingram, who is a poker player himself. He has interviewed famous poker players, including Phil Helmuth, Doug Polk, Fedor Holz, and Jason Koon.
The ante up poker podcast is one of the oldest names out there.  This podcast is currently hosted by Chris Cosenza and Scott Long. Ante Up poker podcast is famous for its humor and fun. There are several segments in the podcast like O'Mally's Move', 'Hand of the Week' and 'Listener's Spotlight'. The hosts take excessive input from their listeners as well.
PokerCast's TwoPlusTwo Podcast is one of the most diverse poker podcasts out there. You will find game tricks, interviews of famous players and a lot more in these podcasts.
================================================================================
What we're all about at
We offer the highest EV poker software, and training tools available on the net. These are recommended and used by today's top poker players from the world. We've been doing this since 2009 with the emphasis on offering unique and creative poker software that will help any level of poker player be a more thoughtful and successful player at the table. We'd invite you to check these titles out:

PokerZion – Get Started with PokerZion's Proven Poker Training for $7! From over 12+ years of playing poker, combined with techniques and tactics used to win over $500k+ in cash games, this the most comprehensive structured learning course on no-limit holdem. And it's only7$! All lessons include a combination of poker training videos, written and audio modules, quizzes and articles.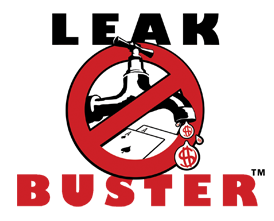 Leak Buster Software – Leak Buster is a poker software that interfaces with your Holdem Manager or PokerTracker database, and extracts key statistics about your play in order to find your largest poker leaks. Its unique scoring algorithm weighs the impact of your leak against average win-rates. And it suggests ways to correct those leaks through the use of videos (over 50) and written modules.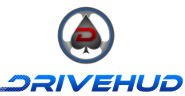 DriveHUD – DriveHUD is a poker database and HUD for your online poker play. It overlays a HUD on your online poker tables, and display vital stats about each opponent on your table. It tracks and records all of the hands that you play online. This allows you to review, re-play, filter, graph and analyze all of the hands you've played. So you can improve your poker game.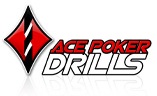 Ace Poker Drills – Ace Poker Drills is a poker training software that gives you a "flash card" style training for Odds and Outs, Equity, and Pre-Flop play. The Pre-Flop trainer will help you to easily recognize which hands to play in different positions. Odds and Outs trainer will get you to quickly calculate your odds and outs in various situations. Equity Trainer will quiz you on equity calculations for different hands. Then you can know your equity in any given scenario.