Finally, poker players have a movie to look forward to: 7 Days to Vegas, also known as Walk to Vegas.
7 Days to Vegas is set to premiere on 20th September and features a couple of professional poker players including Antonio Esfandiari among others.
The movie is directed by Eric Balfour and the cast is led by Van Patten and Steve Alper who play lead roles.
7 days to Vegas was inspired by a prop bet
Gambling/poker world is synonymous with prop bets, some of them being outrageous and life-threatening. Van Patten has a knack for prop bets and it is not a surprise that a prop bet inspired the would-be gambling movie of the decade.
Even during the production of the low-budget movie, prop bets were common between the crew and Van Patten.
"On set, to keep it interesting, we constantly did prop bets for the cast and crew. One example is that Vince gave away hundreds (of dollars) to anyone who could get a Frisbee in a trash can 50 yards away. Our executive producer matched that, and crew members walked away with lots of bucks on our lunch break."
The film is based on a prop bet from a couple of years ago. In a poker game, an unnamed player proposed a proposition bet. He bet that Van Patten couldn't walk from San Fernando Valley to Las Vegas in less than a week. The side bets, according to the film, amounted to $5 million.
At the time, Van Patten was 48 but he was in relatively good shape. However, in the film, he is in bad shape from leading an unhealthy lifestyle. Even though the plot development is slow at the start, the momentum of the film picks up when the unfit Patten begins the walk with the gamblers following in a cozy RV.
In a recent interview, Van Patten disclosed the reason why he decided to tell his story after such a long time.
"I never really wanted to tell it, but that's what happened. I've been doing the World Poker Tour for 17 years as the host and commentator, so I didn't have any great ambitions to write again or to produce another film. But, when I saw that film, I thought, 'She's right' and maybe it's meant to be. It is a wonderful story."
Production
However, writing the script took a while; it took Vince and Steve Alper almost and year and a half. Film shooting took a fairly short time considering it is a low-budget film. It only took 18 days to complete principal shooting in the San Fernando Valley.
According to Kim Waltrip – on of the two filmmakers, we are in for a treat.
"Vince is showing a side of his world that has never been seen before. A side that shows the fun and joy of these gambling types of people. We give the audience a glimpse of the excitement of their living on the edge, their roller coaster lifestyle."
================================================================================
What we're all about at
We offer the highest EV poker software, and training tools available on the net. These are recommended and used by today's top poker players from the world. We've been doing this since 2009 with the emphasis on offering unique and creative poker software that will help any level of poker player be a more thoughtful and successful player at the table. We'd invite you to check these titles out:

PokerZion – Get Started with PokerZion's Proven Poker Training for $7! From over 12+ years of playing poker, combined with techniques and tactics used to win over $500k+ in cash games, this the most comprehensive structured learning course on no-limit holdem. And it's only7$! All lessons include a combination of poker training videos, written and audio modules, quizzes and articles. LEARN MORE.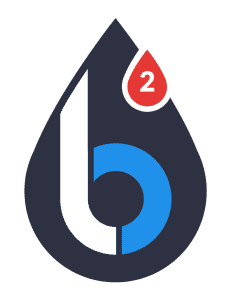 Leak Buster Software – Leak Buster is a poker software that interfaces with your Holdem Manager or PokerTracker database, and extracts key statistics about your play in order to find your largest poker leaks. Its unique scoring algorithm weighs the impact of your leak against average win-rates. And it suggests ways to correct those leaks through the use of videos (over 50) and written modules. LEARN MORE.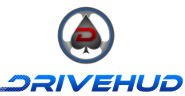 DriveHUD – DriveHUD is a poker database and HUD for your online poker play. It overlays a HUD on your online poker tables, and display vital stats about each opponent on your table. It tracks and records all of the hands that you play online. This allows you to review, re-play, filter, graph and analyze all of the hands you've played. So you can improve your poker game. LEARN MORE.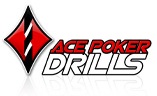 Ace Poker Drills – Ace Poker Drills is a poker training software that gives you a "flash card" style training for Odds and Outs, Equity, and Pre-Flop play. The Pre-Flop trainer will help you to easily recognize which hands to play in different positions. Odds and Outs trainer will get you to quickly calculate your odds and outs in various situations. Equity Trainer will quiz you on equity calculations for different hands. Then you can know your equity in any given scenario. LEARN MORE.