Alan Carr is laughing all the way to the bank after successfully turning $5.50 to $60,000.
Alan Carr is an online poker player and qualified for the Unibet Poker Open main event after winning an online satellite event with a $5.50 buy-in.
The main event attracted 327 players and had a €1,100 buy-in. After the field narrowed to three, they reached an equity chop deal which saw Carr win almost $60,000.
Christopher Heidelbacher and Luca Beretta managed to lock in more than $50,000 going to three-handed play. However, that's all they could get as Alan Carr powered through them to win his first live tournament.
Alan Carr wins three-handed play
After the negotiations came to an end and play resumed, it did not take long before Heidelbacher shoved all his chips to the center of the table. He had Queen-Nine (offsuit) and was promptly called be Beretta with Ace-Ten (suited). Beretta landed a pair on the river to send Heidelbacher to the rails in third place.
In heads up play, Beretta had the chip advantage but a couple of aggressive plays saw him lose a few pots to Carr. After about 20 minutes, Beretta lost the chip lead to Carr.
In the final hand, Beretta had King-Nine while Carr had Queen-Six. Beretta moved all in and after a few seconds, Carr called. The board ran out Ace-Jack-Four-Six-Three to give Carr the win.
Carr took home $58,912 and his first Unibet Poker Open title.
Alan Carr wins the tournament Chris Moneymaker style,
The adage "from grass to grace" resonates with Alan Carr. Before his win, he was a nobody in live poker circles but his popularity has undoubtedly soared after his win. His recent achievement is a testament that any poker grinder can make it big in poker.
Although Carr's win may not be that impressive, the story behind his win is worth a listen. First, according to Carr, a mistake is responsible for his fairy tale win. The online poker pro said that he didn't initially want to register for the $5.50 satellite, it was a mistake on his part.
However, he made the most of the situation and won a $55 tournament ticket. After another impressive run, he managed to win a second ticket worth $275. In the final satellite, he turned his $275 ticket to a $1,200 main event seat. The rest is history!
Unibet Poker Open Malta Main Event Result
1. Alan Carr – $59,808*
2. Luca Beretta – $54,376*
3. Christopher Heidelbacher – $50,266*
4. Deivis Rinkevicius – $25,469
5. Tonio Roeder – $19,589
6. Serdar Demircan – $15,064
7. Henri Jantunen – $12,051
8. Matthew Ireland – $9,643
9. Gedas Petrauskas – $7,717
================================================================================
What we're all about at
We offer the highest EV poker software, and training tools available on the net. These are recommended and used by today's top poker players from the world. We've been doing this since 2009 with the emphasis on offering unique and creative poker software that will help any level of poker player be a more thoughtful and successful player at the table. We'd invite you to check these titles out:

PokerZion – Get Started with PokerZion's Proven Poker Training for $7! From over 12+ years of playing poker, combined with techniques and tactics used to win over $500k+ in cash games, this the most comprehensive structured learning course on no-limit holdem. And it's only7$! All lessons include a combination of poker training videos, written and audio modules, quizzes and articles. LEARN MORE.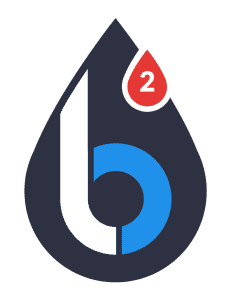 Leak Buster Software – Leak Buster is a poker software that interfaces with your Holdem Manager or PokerTracker database, and extracts key statistics about your play in order to find your largest poker leaks. Its unique scoring algorithm weighs the impact of your leak against average win-rates. And it suggests ways to correct those leaks through the use of videos (over 50) and written modules. LEARN MORE.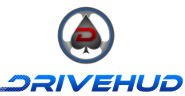 DriveHUD – DriveHUD is a poker database and HUD for your online poker play. It overlays a HUD on your online poker tables, and display vital stats about each opponent on your table. It tracks and records all of the hands that you play online. This allows you to review, re-play, filter, graph and analyze all of the hands you've played. So you can improve your poker game. LEARN MORE.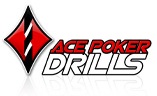 Ace Poker Drills – Ace Poker Drills is a poker training software that gives you a "flash card" style training for Odds and Outs, Equity, and Pre-Flop play. The Pre-Flop trainer will help you to easily recognize which hands to play in different positions. Odds and Outs trainer will get you to quickly calculate your odds and outs in various situations. Equity Trainer will quiz you on equity calculations for different hands. Then you can know your equity in any given scenario. LEARN MORE.