2019 is shaping up to be a great year, as far as prop betting is concerned. With only a few weeks into the new year, we already have seen action from several poker legends off the felt. Well, Antonio Esfandiari has also joined the prop-betting wagon. Antonio and Kevin Hart have agreed to settle scores in the ring in what is already shaping up to be the most exciting prop-bet in 2019.
Poker Vs. Hollywood
The Hollywood star, Kevin Hart, and the poker legend, Antonio Esfandiari, will square off in a 35:1 boxing match later in the year. Speaking to TMZ, Esfandiari intimated that the fight may be in April.
In an interview with TMZ, Esfandiari revealed that Kevin Hart challenged him to a 35:1 boxing match, a bet he accepted despite never having boxed before.
He and Kevin Hart were hanging out when Esfandiari joked about whooping Kevin's butt. At the time, he was offered 50:1 odds, but they have since reduced to 35:1. According to reputable sources, Esfandiari did not accept the bet right away, but he slept on it for several days before finally giving in.
Can Antonio Esfandiari win the prop bet?
Well, personally, I don't think he can. His ass will be handed to him in the ring. He will be lucky to escape without a broken nose, a broken rib or a dislocated jaw.
Interestingly, his close friends also do not think he will win.
"Some mutual friends of ours told me that I have absolutely no chance and that I will get my ass handed to be, and they're probably right, but at the same time, this will motivate me to get in really good shape."
However, he seems to be in high spirits and he is confident of winning the bout or well, not getting knocked out in the first round.
"Am I going to win this bet? Most likely not, but at these odds, I just have to go for it. Plus, I don't really have anything to lose. Everybody expects me to lose, and if I happen to win that will be amazing. If I lose, so what? What's the big deal? If I win though, I'll be the hero!"
"I'm going to put up a good fight, and I'm definitely not going to go in there to get my ass handed to me. The least I can do is to give him more than he expects."
Esfandiari has height and weight advantage, but Kevin Hart surpasses him in cardiovascular fitness. He will have to hit the gym almost on a regular basis to stand a chance against the Hollywood star.
================================================================================
What we're all about at
We offer the highest EV poker software, and training tools available on the net. These are recommended and used by today's top poker players from the world. We've been doing this since 2009 with the emphasis on offering unique and creative poker software that will help any level of poker player be a more thoughtful and successful player at the table. We'd invite you to check these titles out:

PokerZion – Get Started with PokerZion's Proven Poker Training for $7! From over 12+ years of playing poker, combined with techniques and tactics used to win over $500k+ in cash games, this the most comprehensive structured learning course on no-limit holdem. And it's only7$! All lessons include a combination of poker training videos, written and audio modules, quizzes and articles.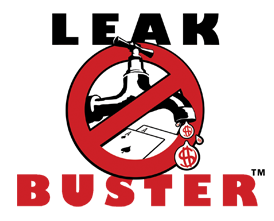 Leak Buster Software – Leak Buster is a poker software that interfaces with your Holdem Manager or PokerTracker database, and extracts key statistics about your play in order to find your largest poker leaks. Its unique scoring algorithm weighs the impact of your leak against average win-rates. And it suggests ways to correct those leaks through the use of videos (over 50) and written modules.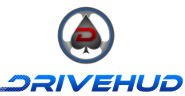 DriveHUD – DriveHUD is a poker database and HUD for your online poker play. It overlays a HUD on your online poker tables, and display vital stats about each opponent on your table. It tracks and records all of the hands that you play online. This allows you to review, re-play, filter, graph and analyze all of the hands you've played. So you can improve your poker game.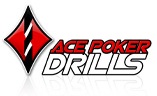 Ace Poker Drills – Ace Poker Drills is a poker training software that gives you a "flash card" style training for Odds and Outs, Equity, and Pre-Flop play. The Pre-Flop trainer will help you to easily recognize which hands to play in different positions. Odds and Outs trainer will get you to quickly calculate your odds and outs in various situations. Equity Trainer will quiz you on equity calculations for different hands. Then you can know your equity in any given scenario.