Thanks to his stellar performance, Asi Moshe, a 35-year old Israeli, has won the $1,500 No-Limit Hold'em Bounty event, taking his WSOP bracelets' tally to three. In addition to the shiny gold bracelet, he also won $253,933.
The tournament attracted a total of 1,807 entries and the prize pool was a whopping $2,439,450. Out of 1,807 entries, only 272 players were guaranteed a trip to the cashier for a slice of the prize-pool. The min cash was slightly below the $1,500 buy-in at $1,414. The tournament lasted three days.
Moshe started stacking chips from the onset and by the time the final table was commencing, he already had an unassailable chip lead.
Here's what he said after the win:
"It really feels amazing, each one feels so different. This year the traveling was really hard. I have a wife and a daughter, who is 2 1/2, and I love them both so very much, so being here for the summer wasn't easy for me and it's not easy for them, and this really makes it worth it, it's really special for me."
Asi Moshe runs final table
Coming into day 3, Asi Moshe was among the chip leaders, he had the second biggest stack.
The final table comprised of 9 players all of whom are professional poker players. As fate would have it, Bastian Fischer was the first player to be shown the door by Moshe.
It didn't take long before Harrison Gimbel was also sent to the rails after his queen-nine offsuit fell to Vitalijs Zavorotnijs' pocket jacks.
In addition, Timothy Stephens was eliminated in the 7th place by Zavorotnijs. After Stephens' elimination, it only took  9 hands before Andrew Hills was eliminated in the 6th place by Damjan Radanov.
Zavorotnijis luck later ran out and he was sent packing by Moshe in fifth place for $61,058.
There was no way the four-handed play was to be a fair fight. Moshe already had a huge chip lead and from his aggressiveness, he was not prepared to give it up.
Patrick Troung was the next player to fall to Asi Moshe. His pocket threes were no match for Moshe's pair of aces. He won $82,764.
Three-handed play
After taking all of Troung's chips, Moshe had a commanding 7:1 lead over the remaining two players. However, it didn't take long before Toni Roder almost spoiled the party after several exchanges. Moshe was only able to win back some of his chips after winning two big pots which handed him a 3:1 chip advantage.
Unluckily, A bluff by Roder four hands into level 35 did not go to plan and he was eliminated in third place for $113,360.
The heads up play lasted a mere 6 hands before Radanov, who only had chips amounting to 12 big blinds, was forced all in from the small blind. Radanov held to ten-eight suited while Moshe had four-three suited. A four on the river won the pot and the tournament for Asi Moshe and Radanov was eliminated in second place for $156,875.
Final Table Results
| | | | |
| --- | --- | --- | --- |
| Place | Player | Country | Prize |
| 1 | Asi Moshe | Israel | $ 253,933 |
| 2 | Damjan Radanov | United States | $156,875 |
| 3 | Tonio Roder | Germany | $113,360 |
| 4 | Patrick Truong | United States | $82,764 |
| 5 | Vitalijs Zavorotnijs | Latvia | $61,085 |
| 6 | Andrew Hills | United Kingdom | $45,521 |
| 7 | Timothy Stephens | United States | $34,300 |
| 8 | Harrison Gimbel | United States | $26,125 |
| 9 | Bastian Fischer | Germany | $20,115 |
================================================================================
What we're all about at
We offer the highest EV poker software, and training tools available on the net. These are recommended and used by today's top poker players from the world. We've been doing this since 2009 with the emphasis on offering unique and creative poker software that will help any level of poker player be a more thoughtful and successful player at the table. We'd invite you to check these titles out:

PokerZion – Get Started with PokerZion's Proven Poker Training for $7! From over 12+ years of playing poker, combined with techniques and tactics used to win over $500k+ in cash games, this the most comprehensive structured learning course on no-limit holdem. And it's only7$! All lessons include a combination of poker training videos, written and audio modules, quizzes and articles. LEARN MORE.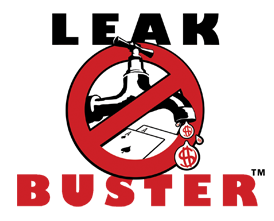 Leak Buster Software – Leak Buster is a poker software that interfaces with your Holdem Manager or PokerTracker database, and extracts key statistics about your play in order to find your largest poker leaks. Its unique scoring algorithm weighs the impact of your leak against average win-rates. And it suggests ways to correct those leaks through the use of videos (over 50) and written modules. LEARN MORE.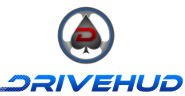 DriveHUD – DriveHUD is a poker database and HUD for your online poker play. It overlays a HUD on your online poker tables, and display vital stats about each opponent on your table. It tracks and records all of the hands that you play online. This allows you to review, re-play, filter, graph and analyze all of the hands you've played. So you can improve your poker game. LEARN MORE.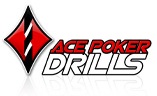 Ace Poker Drills – Ace Poker Drills is a poker training software that gives you a "flash card" style training for Odds and Outs, Equity, and Pre-Flop play. The Pre-Flop trainer will help you to easily recognize which hands to play in different positions. Odds and Outs trainer will get you to quickly calculate your odds and outs in various situations. Equity Trainer will quiz you on equity calculations for different hands. Then you can know your equity in any given scenario. LEARN MORE.