So, we're you guessing already for who might be the best poker player in Britain?
Over the years, talented poker players have graced the Britain poker scene but not everyone has had a good run. As a matter of fact, only a few poker players have lived to win major tournaments or to rake substantial returns from their endeavors. If you were to be asked to name the best poker player in Britain today, who will you pick? Well, although there are dozens of elite poker players in existence today, some of them are way more efficient going by Hendon mob statistics. Read on.
Chris Moorman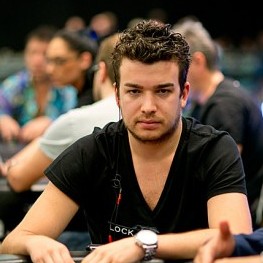 Meet Chris Moorman, who is arguably the best British poker player today. Chris is sponsored by 888poker and is one of the best in the world. ?He was born in Essex but he now lives in Las Vegas, Nevada. Since breaking even in online poker, Chris has become a legend by being the first player to accumulate more than $10 million in online winnings. According to pocketfives.com, he is almost reaching the $15 million mark in online winnings.
Having said that, Chris Moorman has over 363 online tournament victories – a remarkable track record on its own. Truth be told, Most of us will never win more than 10 major online tournaments in our lifetime. And hence the fact that Chris has won 363 tournaments is mind-boggling. With over $5 million in live winnings, he is also a star in live poker. In addition, he is a proud owner of a WSOP bracelet and a WPT title. Could he be the best poker player in Britain that ever lived? Probably not, but he ranks among the best.
Niall Farrell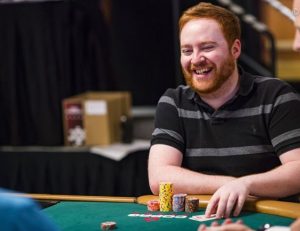 Another British poker titan is Niall Farrell. Despite being fun-loving and pretty laid-back, Farrell is undoubtedly one of the best players in Britain. Over his career, he has amassed an impressive $3.1 million in online poker. However, he has won more in live poker where, according to pocketfives.com, he has amassed nearly $5.1 million.
Niall Farrell is probably best known for his record-breaking win in WSOP 2018. This was the second-fastest in the tournament history. Also, since the inception of the WSOP tournament, no other player from Scotland has ever won a WSOP bracelet. Other titles under his belt include EPT Malta and WPT Caribbean titles.
Stephen Chidwick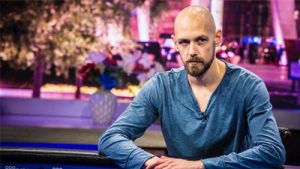 Chidwick is yet another talented poker player born and raised in Britain. Before 2012, Stephen Chidwick was an ordinary poker player, playing several local tables and recording small wins. However, after breaking even in 2012, he has continuously posted impressive results. Chidwick is in the league of his own when it comes to live tournaments. Even better than Niall Farrell and Chris Moorman combined. It is only a matter of time before he overtakes Sam Trickett in England's All-Time money list. Currently, he sits second on the list with over $17 million earnings. If he continues with his impressive form, he will soon be the best poker player in Britain. His success on the felt notwithstanding, he is yet to win a WSOP bracelet.
==============================================================
What we're all about at

Ace

Poker Solutions
We offer the highest EV poker software, and training tools available on the net, recommended and used by today's top poker players from the world. We've been doing this since 2009 with the emphasis on offering unique and creative poker software that will help any level of poker player be a more thoughtful and successful player at the table. We'd invite you to check these titles out: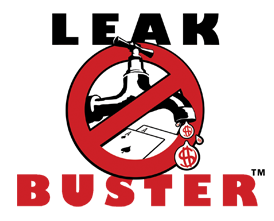 Leak Buster Software – Leak Buster is a poker software that interfaces with your Holdem Manager or PokerTracker database, and extracts key statistics about your play in order to find your largest poker leaks. Its unique scoring algorithm weighs the impact of your leak against average win-rates and suggests ways to correct those leaks through the use of videos (over 50) and written modules.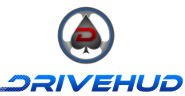 DriveHUD – DriveHUD is a poker database and HUD for your online poker play. It will overlay a HUD on your online poker tables, and display vital stats about each of the opponents on your table. It will track and record all of the hands you play online, allowing you to review, re-play, filter, graph and analyze all of the hands you've played so you can improve your poker game.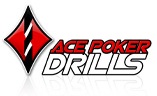 Ace Poker Drills – Ace Poker Drills is a poker training software that gives you a "flash card" style training for Odds and Outs, Equity, and Pre-Flop play. The Pre-Flop trainer will help you to easily recognize which hands to play in different positions. Odds and Outs trainer will get you to quickly calculate your odds and outs in various situations. Equity Trainer will quiz you on equity calculations for different hands, so you can know your equity in any given scenario.