Chris Moneymaker is set to launch his own Poker Series in July.
Chris Moneymaker is a regular at high-stakes poker tournaments and is set to launch his own poker tournament in Texas. However, at the moment, Texas is not the best place to hold an inaugural poker tournament.
Texas has a seemingly hostile poker environment and card rooms operate under the mercies of the local government. For example, earlier this month, 9 club operators from two Houston-based card rooms were arrested during a raid.
As a result, the two card rooms were shut down until further notice. According to the authorities, the card rooms were operating illegally and hence they were facilitating organized crime.
By holding his inaugural poker series in Texas, Moneymaker may be staring right down the barrel of a loaded gun, so to speak.
Chris announced his intentions to start his own poker tournament in an 88-sec video posted on Twitter. In the video, Chris appeals to Texas residents to support their local card rooms. Speaking to cards chat, Moneymaker admitted that he is worried by the uncertainty surrounding poker in Texas.
Moneymaker Poker Series
Chris Moneymaker, a PokerStars ambassador, will launch Moneymaker Poker Series in Australia and the United States.
The moneymaker Poker Series features two stopovers in Texas. The first stopover will be in Edinburg, Texas and the second stopover will be in Corpus Christi, Texas.
Moneymaker Poker Series 2019 Schedule
• July 22-28 Brisbane Australia (Acacia Ridge)
• July 30-August 3 Adelaide, Australia (Royal Poker Club)
• August 14-18 Edinburg, Texas (The House Club Poker Room and Lounge)
• August 20-25 Corpus Christi, Texas (Poker Kings Card House)
The full schedules, as well as the buy-ins of each event, are yet to be released. As a matter of fact, the only information on the half-developed moneymakerpokerseries.com is the would-be dates and locations of the series.
However, Moneymaker confirmed to CardsChat that he is angling for $500 Main Event buy-in. He also confirmed that entry fees will be subject to demand.
Pokerstars' silent
As mentioned earlier, Chris Moneymaker is a PokerStars brand ambassador. However, it seems like he will be going at it alone. By the look of things, Pokerstars is planning to sit this one out.
The online poker titan has not endorsed Moneymaker's project and there's no brand presence on the incomplete series' website and on social media. However, PokerStars may decide to join the fray later on after the first tournament.
================================================================================
What we're all about at
We offer the highest EV poker software, and training tools available on the net. These are recommended and used by today's top poker players from the world. We've been doing this since 2009 with the emphasis on offering unique and creative poker software that will help any level of poker player be a more thoughtful and successful player at the table. We'd invite you to check these titles out:

PokerZion – Get Started with PokerZion's Proven Poker Training for $7! From over 12+ years of playing poker, combined with techniques and tactics used to win over $500k+ in cash games, this the most comprehensive structured learning course on no-limit holdem. And it's only7$! All lessons include a combination of poker training videos, written and audio modules, quizzes and articles. LEARN MORE.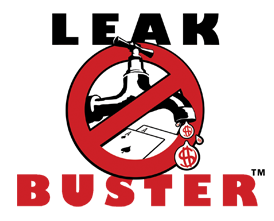 Leak Buster Software – Leak Buster is a poker software that interfaces with your Holdem Manager or PokerTracker database, and extracts key statistics about your play in order to find your largest poker leaks. Its unique scoring algorithm weighs the impact of your leak against average win-rates. And it suggests ways to correct those leaks through the use of videos (over 50) and written modules. LEARN MORE.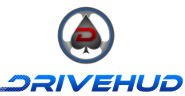 DriveHUD – DriveHUD is a poker database and HUD for your online poker play. It overlays a HUD on your online poker tables, and display vital stats about each opponent on your table. It tracks and records all of the hands that you play online. This allows you to review, re-play, filter, graph and analyze all of the hands you've played. So you can improve your poker game. LEARN MORE.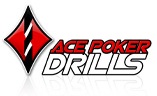 Ace Poker Drills – Ace Poker Drills is a poker training software that gives you a "flash card" style training for Odds and Outs, Equity, and Pre-Flop play. The Pre-Flop trainer will help you to easily recognize which hands to play in different positions. Odds and Outs trainer will get you to quickly calculate your odds and outs in various situations. Equity Trainer will quiz you on equity calculations for different hands. Then you can know your equity in any given scenario. LEARN MORE.