Dan Bilzerian, a recreational poker player, and a self-proclaimed Instagram king, never shies from controversy.
From hosting high-end parties with who is who in Hollywood, wearing insanely expensive clothes and jewelry, to making outlandish remarks, Bilzerian is always at the center of attention.
And guess what? He recently insinuated that he will run for president in 2024! And you heard me right! He aspires to be the world's most powerful man someday.
Speaking to TMZ, Dan Bilzerian said that he may be running for president in 2024. He joins yet another celebrity, Kanye West, who has openly disclosed that he will run for president in 2024.
"I think he (Kanye) is going to be running against me. We'll see."
However, when he was asked who between him and Kanye West is more likely to get an endorsement from the incumbent, Bilzerian acknowledged that Kanye West has an edge over him.
"2024, I think that'll be enough time to get my shit done[…]I hope I'm not running against him!"
Dan Bilzerian may seek a Republican ticket
Even though he is yet to publicly announce his preferred party, one thing is certain; He does not like democrats.
During the interview, he was asked about Kanye's chances where he responded, "Better than Hillary".
However, it is yet not clear whether Bilzerian was joking or he will actually make true his statement.
In fact, he once tried to run for president, albeit not on a national scale. Back in 2015, he attempted to run for president but his presidential campaign had five appearances only in several night clubs. He ended up endorsing Trump's candidacy.
================================================================================
What we're all about at
We offer the highest EV poker software, and training tools available on the net. These are recommended and used by today's top poker players from the world. We've been doing this since 2009 with the emphasis on offering unique and creative poker software that will help any level of poker player be a more thoughtful and successful player at the table. We'd invite you to check these titles out:

PokerZion – Get Started with PokerZion's Proven Poker Training for $7! From over 12+ years of playing poker, combined with techniques and tactics used to win over $500k+ in cash games, this the most comprehensive structured learning course on no-limit holdem. And it's only7$! All lessons include a combination of poker training videos, written and audio modules, quizzes and articles. LEARN MORE.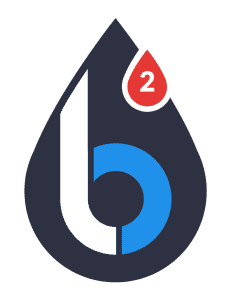 Leak Buster Software – Leak Buster is a poker software that interfaces with your Holdem Manager or PokerTracker database, and extracts key statistics about your play in order to find your largest poker leaks. Its unique scoring algorithm weighs the impact of your leak against average win-rates. And it suggests ways to correct those leaks through the use of videos (over 50) and written modules. LEARN MORE.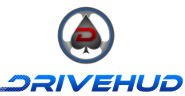 DriveHUD – DriveHUD is a poker database and HUD for your online poker play. It overlays a HUD on your online poker tables, and display vital stats about each opponent on your table. It tracks and records all of the hands that you play online. This allows you to review, re-play, filter, graph and analyze all of the hands you've played. So you can improve your poker game. LEARN MORE.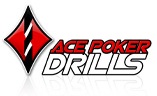 Ace Poker Drills – Ace Poker Drills is a poker training software that gives you a "flash card" style training for Odds and Outs, Equity, and Pre-Flop play. The Pre-Flop trainer will help you to easily recognize which hands to play in different positions. Odds and Outs trainer will get you to quickly calculate your odds and outs in various situations. Equity Trainer will quiz you on equity calculations for different hands. Then you can know your equity in any given scenario. LEARN MORE.