Doug Polk and controversy go hand in hand. He seems to enjoy trolling and his latest victim, Charlie Carrel, is bearing the brunt of full-on trolling.
So, why is the internet troll feuding with a self-proclaimed millionaire?
Context of the beef
The beef started a few months ago. The rain started beating Carrel when, for some odd reason, tried to defend child molesters.
According to him, child molestation statistics can be significantly lowered when we show more empathy for child molesters. The twitter post attracted a lot of attention from the poker community including Polk. Well, in my own opinion, the post by Carrel was way off the mark but did it warrant a protracted feud with Polk?
Doug Polk fires the first shot
If you have been following Polk on Youtube, you know that he can be a little over the top when feuding with poker players. Well, recently, Polk has been uploading videos aimed at analyzing poker hands in select tournaments. At the moment, he has already uploaded 10 such videos.
One of the hands that he analyzed was between Patrik Antonius and Charlie Carrel at the Triton London Series. In the hand, Antonius sees through Carrel's bluff and Carrel loses a lot of chips. In the follow-up in-depth analysis, Polk deviates from the norm and takes several subtle jabs at Carrel for defending child molesters. Polk even at some point declares that he has no empathy for child molesters and hence could not subscribe to Carrel's school of thought.
"I do not have empathy for child molesters. I can't believe I even have to say that."-Polk
He also claims that Carrel was just attention-seeking.
"What Charlie was trying to do was say something to get people riled up so that he can get attention over it and then act like he's the victim,"-Polk
Carrel threatens to sue
Carrel just couldn't get himself to sit back and threatened to sue Polk. Well, it appears Polk is not afraid of litigation. In a series of sarcastic tweets, he directly mocks Carrel and he even posted a fake lawsuit.
I thought the wheels of justice were supposed to turn slowly ? pic.twitter.com/REV1MzZNVI

— Doug Polk (@DougPolkPoker) August 7, 2019
In one tweet, he claimed to have taken down the video out of fear of being sued. But it was a sarcastic jab at Charlie. The video is still up and views continue going up by the day.
That link doesnt work by the way, the video is down now. So you cant see it (I would recommend not even trying)

— Doug Polk (@DougPolkPoker) August 7, 2019
================================================================================
What we're all about at
We offer the highest EV poker software, and training tools available on the net. These are recommended and used by today's top poker players from the world. We've been doing this since 2009 with the emphasis on offering unique and creative poker software that will help any level of poker player be a more thoughtful and successful player at the table. We'd invite you to check these titles out:

PokerZion – Get Started with PokerZion's Proven Poker Training for $7! From over 12+ years of playing poker, combined with techniques and tactics used to win over $500k+ in cash games, this the most comprehensive structured learning course on no-limit holdem. And it's only7$! All lessons include a combination of poker training videos, written and audio modules, quizzes and articles. LEARN MORE.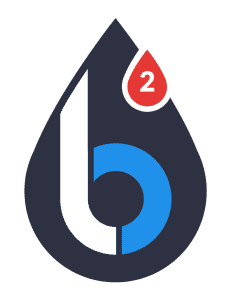 Leak Buster Software – Leak Buster is a poker software that interfaces with your Holdem Manager or PokerTracker database, and extracts key statistics about your play in order to find your largest poker leaks. Its unique scoring algorithm weighs the impact of your leak against average win-rates. And it suggests ways to correct those leaks through the use of videos (over 50) and written modules. LEARN MORE.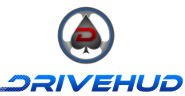 DriveHUD – DriveHUD is a poker database and HUD for your online poker play. It overlays a HUD on your online poker tables, and display vital stats about each opponent on your table. It tracks and records all of the hands that you play online. This allows you to review, re-play, filter, graph and analyze all of the hands you've played. So you can improve your poker game. LEARN MORE.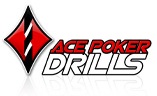 Ace Poker Drills – Ace Poker Drills is a poker training software that gives you a "flash card" style training for Odds and Outs, Equity, and Pre-Flop play. The Pre-Flop trainer will help you to easily recognize which hands to play in different positions. Odds and Outs trainer will get you to quickly calculate your odds and outs in various situations. Equity Trainer will quiz you on equity calculations for different hands. Then you can know your equity in any given scenario. LEARN MORE.