Poker has been around for several lifetimes, but over the years, it has evolved to become the household game we know today. As a matter of fact, with each passing day, different variants of poker are rolled out by online poker rooms to have a competitive edge. Well, several years ago, Full Tilt rolled out a new poker product, Zoom poker (a type of fast-fold poker). Since then, several online poker rooms have joined the fray with their unique fast-fold poker variants.
This begs the question, is it more lucrative playing fast-fold poker?
Benefits of Fast-fold poker
#1 You only play the best hands
Poker is a game of probability and hence the cards dealt are random. In classic poker, you can either fold bad hands and spectate or you can play your way through them. However, fast fold poker offers a very unique experience.
Instead of waiting to see how a hand plays out after folding, fast-fold poker allows you to move to another table and instantly join the action. Therefore, you can fold as many times as you want until you get a hand that you believe is worth playing.
However, when the ante is in play, it may eat into your bankroll if you fold many times.
#2 High hourly earning potential
As mentioned earlier, you are likely to play more hands per hour when playing fast-fold poker compared to classic poker. Well, if you know what you are doing, you can grind a higher hourly rate. Simply put, playing more fast-fold tables translate to more money. However, for a beginner, it can also be to your detriment. You can bleed chips as fast.
Disadvantages of fast-fold poker
More competition
As mentioned earlier, fast-fold poker offers you a chance to only play strong hands. Therefore, assuming every player will be playing strong hands, it means that it will be more competitive. Therefore, there is a higher chance to get bad beats with fast-fold poker.
Also, it is worth noting that experienced players may play multiple tables at a go which increases the ratio of good players to bad players.
Difficult to make and apply reads
In fast-fold poker, you will be continually meeting new players which makes it impossible to make reads. However, you can make generalized reads on players from your pool, but they are not as effective as individual reads. In classic poker, you can easily make and apply reads to suit your playing style.
Even though fast fold poker offers a different gaming experience, in my own opinion, it does not have an advantage over classic poker. It always boils down to individual preferences and skill level.
================================================================================
What we're all about at
We offer the highest EV poker software, and training tools available on the net. These are recommended and used by today's top poker players from the world. We've been doing this since 2009 with the emphasis on offering unique and creative poker software that will help any level of poker player be a more thoughtful and successful player at the table. We'd invite you to check these titles out:

PokerZion – Get Started with PokerZion's Proven Poker Training for $7! From over 12+ years of playing poker, combined with techniques and tactics used to win over $500k+ in cash games, this the most comprehensive structured learning course on no-limit holdem. And it's only7$! All lessons include a combination of poker training videos, written and audio modules, quizzes and articles.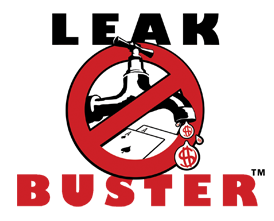 Leak Buster Software – Leak Buster is a poker software that interfaces with your Holdem Manager or PokerTracker database, and extracts key statistics about your play in order to find your largest poker leaks. Its unique scoring algorithm weighs the impact of your leak against average win-rates. And it suggests ways to correct those leaks through the use of videos (over 50) and written modules.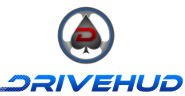 DriveHUD – DriveHUD is a poker database and HUD for your online poker play. It overlays a HUD on your online poker tables, and display vital stats about each opponent on your table. It tracks and records all of the hands that you play online. This allows you to review, re-play, filter, graph and analyze all of the hands you've played. So you can improve your poker game.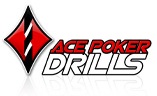 Ace Poker Drills – Ace Poker Drills is a poker training software that gives you a "flash card" style training for Odds and Outs, Equity, and Pre-Flop play. The Pre-Flop trainer will help you to easily recognize which hands to play in different positions. Odds and Outs trainer will get you to quickly calculate your odds and outs in various situations. Equity Trainer will quiz you on equity calculations for different hands. Then you can know your equity in any given scenario.