Frankie O'Dell is definitely an Omaha Eight or Better specialist.
He has won the $10,000 Omaha Hi-Lo Eight or Better event for $443,641. He becomes the 97th poker player to win more than 2 WSOP bracelets.
The event attracted 183 entries, both professional and intermediate poker players. The field was so competitive such that the three-handed play lasted a little more than five hours.
Here's is what Frankie O'Dell said after winning the tournament:
"It was a war because you have warriors in there. You have one of the Mizrachi f****ing great player brothers, then you got one of the guys who knows almost everything on Stud and Omaha Hi-Lo. Then you have me, old school poker."
Interestingly, he is proving to be a limit Omaha wizard, he has won all his WSOP bracelets in limit Omaha.
"Well if you don't know, there's only one person who has three limit Omaha eight bracelets and you're talking to him. So until someone passes me or catches me, I'm not going to say nothing. I'm just going to leave it right there," he said.
He dedicated his victory to his grandson.
Frankie O'Dell is an efficient limit Omaha player. In WSOP's history, he has managed to reach 6 final tables and he has won three of the final tables.
"It feels good when you put in hard work and it pays off."
Final table payouts:
1. Frankie O'Dell ($443,641)
2. Owais Ahmed ($274,192)
3. Robert Mizrachi ($194,850)
4. Nick Guagenti ($140,522)
5. Robert Campbell ($102,868)
6. Jake Schwartz ($76,456)
Elsewhere……
Josh "loofa" Pollock wins his second bracelet
Josh Pollock is now the proud owner of two bracelets. He won the Pot Limit Omaha online event.
The event attracted 1,216 entries and the final table featured prominent players such as Phil Galfond, Jared Bleznick, and Martin Zamani. The final table comprised of 6 players.
The first to be eliminated was "babycow" and he was rewarded with $21,538 for his efforts.
Galfond missed out on winning his fourth bracelet after being eliminated on fifth place. He fell to Bleznick's full house. He won $29,680 to push his lifetime earnings to $2,810,503.
Zamani soon followed Galfond and was eliminated in fourth place. This marked his best ever WSOP finished. He took home $41,465.
Shortly after, Bleznick's luck ran out. He was eliminated in third place and it was his third top three finish at the WSOP. However, he is yet to win a bracelet. After the win, his cumulative WSOP cashes stand at $1, 427,746.
Gooch hopes to win a WSOP bracelet were dashed by Pollock. In the last hand, Pollock flopped a flush and Gooch was drawing dead. His second-place finish earned him $85,560.19.
Pollock is now the proud owner of two WSOP bracelets.
================================================================================
What we're all about at
We offer the highest EV poker software, and training tools available on the net. These are recommended and used by today's top poker players from the world. We've been doing this since 2009 with the emphasis on offering unique and creative poker software that will help any level of poker player be a more thoughtful and successful player at the table. We'd invite you to check these titles out:

PokerZion – Get Started with PokerZion's Proven Poker Training for $7! From over 12+ years of playing poker, combined with techniques and tactics used to win over $500k+ in cash games, this the most comprehensive structured learning course on no-limit holdem. And it's only7$! All lessons include a combination of poker training videos, written and audio modules, quizzes and articles. LEARN MORE.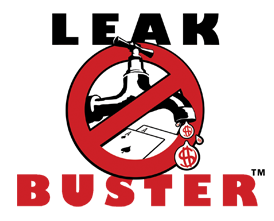 Leak Buster Software – Leak Buster is a poker software that interfaces with your Holdem Manager or PokerTracker database, and extracts key statistics about your play in order to find your largest poker leaks. Its unique scoring algorithm weighs the impact of your leak against average win-rates. And it suggests ways to correct those leaks through the use of videos (over 50) and written modules. LEARN MORE.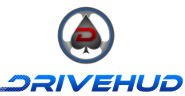 DriveHUD – DriveHUD is a poker database and HUD for your online poker play. It overlays a HUD on your online poker tables, and display vital stats about each opponent on your table. It tracks and records all of the hands that you play online. This allows you to review, re-play, filter, graph and analyze all of the hands you've played. So you can improve your poker game. LEARN MORE.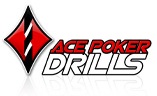 Ace Poker Drills – Ace Poker Drills is a poker training software that gives you a "flash card" style training for Odds and Outs, Equity, and Pre-Flop play. The Pre-Flop trainer will help you to easily recognize which hands to play in different positions. Odds and Outs trainer will get you to quickly calculate your odds and outs in various situations. Equity Trainer will quiz you on equity calculations for different hands. Then you can know your equity in any given scenario. LEARN MORE.