There is always a story to tell when an amateur player makes the final table of a major tournament.
Well, Sumir Mathur is that player in 2019 WSOP. Mathur, a full-time dentist, made the final table of Event #6: $2,500 Limit Mixed Triple Draw on his first ever attempt. He was playing amongst professional players such as Jake Schwartz, Dan Zack, and John Turner.
Mathur was also surprised by his performance going by his comments after making the final table.
"These guys are wizards and they're all to my left […]It's like a dream. I always see this on TV. It's awesome," he remarked.
Sumir Mathur First WSOP
Since the inception of World Series of Poker, Samir Mathur has never participated in any event up until this year. Days leading up to the WSOP, Mathur decided to take a vacation and accompany a couple of friends who were heading to Vegas for the WSOP.
"I had a couple of friends who got me into playing some mix and a bunch of them were coming out to play and I was like, 'Let me come and join' – and here I am!", He said.
But he was in safe hands. The friends he was accompanying include Chris Vitch-a two bracelet winner, Nick Julia, Brayden Gaclay, and Dan Matsuzuki. Also, of the 7 final tablists, three were from Arizona, same as Mathur and he admitted to having played against them repeatedly in recent months.
However, Sumir Mathur was unable to win the event but finished only behind Dan Zack. As a result, he won $99,153. For a first-time WSOP player, a second place finish is definitely an excellent result.
Playing History
Even though 2019 WSOP is his first ever, he has been playing poker, albeit part-time, for the past three years. According to Pokernews, he has been polishing-up his poker skills with the big boys at Talking Stick resort in $40/$80 and $75/$150 limit cash games.
However, coming to the WSOP, his tournament playing experience was almost naught. Prior to the WSOP, he had only played a couple of no-limit Hold'em events at the annual Arizona State Poker Championship. In addition, the WSOP event was his first mixed tournament.
"It's amazing. My first mixed tournament. My first time ever at the WSOP. So it's awesome, I couldn't believe it," he said.
However, he is not yet ready to pursue poker fulltime. He admitted to Pokernews that he is a long way to becoming a professional poker player.
"I can't quit my day job. I'm not that good, just running good," he said.
================================================================================
What we're all about at
We offer the highest EV poker software, and training tools available on the net. These are recommended and used by today's top poker players from the world. We've been doing this since 2009 with the emphasis on offering unique and creative poker software that will help any level of poker player be a more thoughtful and successful player at the table. We'd invite you to check these titles out:

PokerZion – Get Started with PokerZion's Proven Poker Training for $7! From over 12+ years of playing poker, combined with techniques and tactics used to win over $500k+ in cash games, this the most comprehensive structured learning course on no-limit holdem. And it's only7$! All lessons include a combination of poker training videos, written and audio modules, quizzes and articles. LEARN MORE.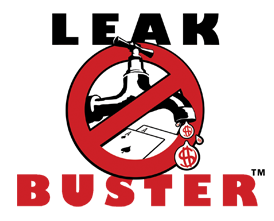 Leak Buster Software – Leak Buster is a poker software that interfaces with your Holdem Manager or PokerTracker database, and extracts key statistics about your play in order to find your largest poker leaks. Its unique scoring algorithm weighs the impact of your leak against average win-rates. And it suggests ways to correct those leaks through the use of videos (over 50) and written modules. LEARN MORE.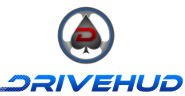 DriveHUD – DriveHUD is a poker database and HUD for your online poker play. It overlays a HUD on your online poker tables, and display vital stats about each opponent on your table. It tracks and records all of the hands that you play online. This allows you to review, re-play, filter, graph and analyze all of the hands you've played. So you can improve your poker game. LEARN MORE.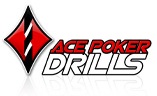 Ace Poker Drills – Ace Poker Drills is a poker training software that gives you a "flash card" style training for Odds and Outs, Equity, and Pre-Flop play. The Pre-Flop trainer will help you to easily recognize which hands to play in different positions. Odds and Outs trainer will get you to quickly calculate your odds and outs in various situations. Equity Trainer will quiz you on equity calculations for different hands. Then you can know your equity in any given scenario. LEARN MORE.