Hossein Ensan, a German poker player, has won the WSOP 2019 main event for a whopping 10 million and a gold WSOP bracelet. He managed to outlast 8,569 players for the biggest piece of the $80,548,600 prize pool.
Before cruising to victory in the main event, Ensan had a partly $233,973 WSOP earnings from 3 cashes. His popularity before winning the main event was definitely below ground, but he is now among the most popular poker players of 2019. That's what winning $10 million and a WSOP bracelet does to you!
He is now the second German to ever win the main event. A milestone that has only been achieved by Pius Heinz – he won the main event of the 2011 WSOP. Interestingly, he is the oldest player to win the main event in two decades.
However, he is not the oldest. Noel Furlong won the main event when he was 61 years old.
Ensan's run to win the main event was a rollercoaster of sorts. Heading into the final table, Hossein Ensan had the chip lead. He continued to stack chips and at some point, it looked like he had won the race. However, by the time the heads up play ensued, he had lost a significant amount of chips to Dario Sammartino. He only had a slight chip advantage which he momentarily lost to Sammartino. After regaining the chip lead, it was game over for Sammartino.
In the final hand, they both moved all-in on the turn. Ensan had pocket kings and Sammartino had an inside-straight draw and a flush draw. Sammartino bricked the river and he was eliminated in the second place for $6 million.
Hossein Ensan the unlikely winner!
If anyone would have asked me to list ten most likely individuals to win the main event before the tournament kicked off, Hossein Ensan wouldn't have featured on my list. With immense odds stacked against him, he managed to play through the clouded field to become a champion nobody expected. His is a story of an underdog who did everything right from Day 1 to the final day.
Poker Mainstays such as Phil Hellmuth, Johnny Chan, Chris Moneymaker, and Qui Nguyen fell along the way. Interestingly, Phil Hellmuth did not make it out of the first day alive. His luck ran out in under 5 hours which sums up his 2019 WSOP performance.
Main Event final table results:
1st place – Hossein Ensan – $10,000,000
2nd place – Sario Sammartino – $6,000,000
3rd place – Alex Livingston – $4,000,000
4th place – Garry Gates – $3,000,000
5th place – Kevin Maahs – $2,200,000
6th place – Zhen Cai – $1,850,000
7th place – Nick Marchington – $1,525,000
8th place – Timothy Su – $1,250,000
9th place – Milos Skrbic – $1,000,000
================================================================================
What we're all about at
We offer the highest EV poker software, and training tools available on the net. These are recommended and used by today's top poker players from the world. We've been doing this since 2009 with the emphasis on offering unique and creative poker software that will help any level of poker player be a more thoughtful and successful player at the table. We'd invite you to check these titles out:

PokerZion – Get Started with PokerZion's Proven Poker Training for $7! From over 12+ years of playing poker, combined with techniques and tactics used to win over $500k+ in cash games, this the most comprehensive structured learning course on no-limit holdem. And it's only7$! All lessons include a combination of poker training videos, written and audio modules, quizzes and articles. LEARN MORE.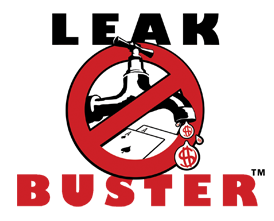 Leak Buster Software – Leak Buster is a poker software that interfaces with your Holdem Manager or PokerTracker database, and extracts key statistics about your play in order to find your largest poker leaks. Its unique scoring algorithm weighs the impact of your leak against average win-rates. And it suggests ways to correct those leaks through the use of videos (over 50) and written modules. LEARN MORE.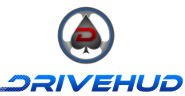 DriveHUD – DriveHUD is a poker database and HUD for your online poker play. It overlays a HUD on your online poker tables, and display vital stats about each opponent on your table. It tracks and records all of the hands that you play online. This allows you to review, re-play, filter, graph and analyze all of the hands you've played. So you can improve your poker game. LEARN MORE.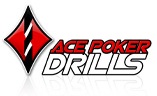 Ace Poker Drills – Ace Poker Drills is a poker training software that gives you a "flash card" style training for Odds and Outs, Equity, and Pre-Flop play. The Pre-Flop trainer will help you to easily recognize which hands to play in different positions. Odds and Outs trainer will get you to quickly calculate your odds and outs in various situations. Equity Trainer will quiz you on equity calculations for different hands. Then you can know your equity in any given scenario. LEARN MORE.