We all know what it feels like when you enter the casino for the first time.
You try to look like a pro, but sweaty hands, rocky posture, and awkward smile seem to leave you naked in the midst of professional poker players, who always have vibes of rouge-ish outlaws and professional banditos.
Here are the best ways for newbie poker players to avoid looking like a newb.
Read about Rules of the Game 
Nothing attracts professional players more than a newbie knowing all the rules of the game on his first day at the table. There are tons of books on Poker for beginners. If you don't like to read, just go on YouTube and watch videos and learn about the game which you plan to play.
Having knowledge about Poker and knowing terms will help you a lot. You would not look like a silly newbie at the table. If you read the history of Poker, it will give you a lot of stories and interesting things to talk about with professional players. You will end up making some pro friends.
Knowledge about Hand Rankings 
Having a keen knowledge of hand rankings is a must. You must know which hand of cards wins.  Most newbies get confused with pairs and straights and flushes. Here is a useful chart on hands rank which will help you understand all of this.
Get Hold of the Poker Vocabulary 
Poker isn't a simple game. The world of Poker has its own rules, laws, etiquette, and vocabulary.
For a newbie, vocabulary is the most important thing.
Knowing all the necessary terms will help you ace the social dynamics of Poker. If you don't know what is the difference between Blind and Double-Blind, and Call and Check, expect massive grilling and humiliation at the table.  
Here is a list of all the necessary Poker terms you should know.
Poker Etiquette

Professional Poker players pay a lot of attention to table etiquette. Things could go from zero to hundred pretty fast during poker games.
If you are a newbie poker player, you should keep in mind the basic Poker etiquette, like paying attention instead of getting lost in stories and gossiping.
You should remember who bet first.  It's not always the person on the left side of the dealer. Be in control of your body language and emotions. Don't put your cards in your lap. You must hold them in your hand.
No Need to Play Every Hand 
Unless you have a high pair like aces, kings, queens, jacks, tens, there is no need to play every hand.  It's good to fold the hands that offer the lowest odds of victory. Phill Hellmuth's great book Play Poker Like the Pros is a must-read if you want to learn more about hands strategies.
Practice Online 
Playing online is the best thing you can do for practice before you go to a brick-and-mortar casino. You will get to learn the importance of table position, moves and tricks.  The best online websites to play Poker is Zynga Poker and ReplayPoker.com.
Closing thoughts
Whenever we want to get really good at something, we have to devote lots of time to learn about it. 
And what better way than to read books about the topic?
Well, the same goes for poker. By reading good books about it, you can gain substantial knowledge that will help you improve your poker game and make it more profitable. For more poker tips, see HowToPlayPokerInfo's blog.
================================================================================
What we're all about at
We offer the highest EV poker software, and training tools available on the net. These are recommended and used by today's top poker players from the world. We've been doing this since 2009 with the emphasis on offering unique and creative poker software that will help any level of poker player be a more thoughtful and successful player at the table. We'd invite you to check these titles out:

PokerZion – Get Started with PokerZion's Proven Poker Training for $7! From over 12+ years of playing poker, combined with techniques and tactics used to win over $500k+ in cash games, this the most comprehensive structured learning course on no-limit holdem. And it's only7$! All lessons include a combination of poker training videos, written and audio modules, quizzes and articles. LEARN MORE.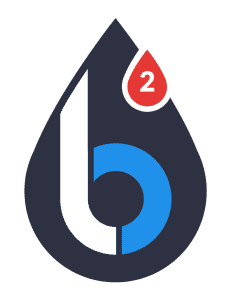 Leak Buster Software – Leak Buster is a poker software that interfaces with your Holdem Manager or PokerTracker database, and extracts key statistics about your play in order to find your largest poker leaks. Its unique scoring algorithm weighs the impact of your leak against average win-rates. And it suggests ways to correct those leaks through the use of videos (over 50) and written modules. LEARN MORE.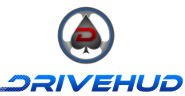 DriveHUD – DriveHUD is a poker database and HUD for your online poker play. It overlays a HUD on your online poker tables, and display vital stats about each opponent on your table. It tracks and records all of the hands that you play online. This allows you to review, re-play, filter, graph and analyze all of the hands you've played. So you can improve your poker game. LEARN MORE.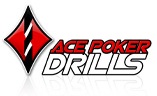 Ace Poker Drills – Ace Poker Drills is a poker training software that gives you a "flash card" style training for Odds and Outs, Equity, and Pre-Flop play. The Pre-Flop trainer will help you to easily recognize which hands to play in different positions. Odds and Outs trainer will get you to quickly calculate your odds and outs in various situations. Equity Trainer will quiz you on equity calculations for different hands. Then you can know your equity in any given scenario. LEARN MORE.