John Juanda has won his second Triton Series event, taking home $601,000.
The tournament attracted 65 participants. However, the playing pool included 29 re-entries. All the players, save for 12, were eliminated in the first days of play. Out of 12, only 8 were guaranteed to get a cash prize.
The final day
The final day started slowly, but as expected, the short stack was bundled out of the tournament a couple of hands later.
Danny Tang's hopes of finishing on the money were dashed by Sergei Lebedev. His K-Q was no match for Lebedev's A-J and was eliminated in the ninth place.
Paul Phua claimed the last money spot after finishing 8th overall to get his record-breaking 12th Triton Series cash. After a couple of hands, Michael Soyza was eliminated in the 7th place, followed closely by Dan Cates.
John Juanda folds Quads
The most memorable action of the day was Juanda folding quads to Lebedev's bluff. Rarely do professional players fold quads and Juanda's actions surprised everyone on the table. Initially, Juanda was dealt a pair of sixes and Lebedev had a suited J-K.
The board ran out A6A6A. After the river, Lebedev audaciously made a bet of 200,000-roughly 4 times the size of the pot. His bet paid off. Despite Juanda holding quads, thinking that Lebedev must be having the case ace, he let the hand go, albeit painfully.
Juanda's lucky run
Despite folding quads to a bluff, John Juanda had the last laugh. Lebedev was eliminated in the fifth place after heated pre-flop betting saw him push all his chips to the center against Peter Jetten.
Juanda was lucky not to bust after going all in with A-K against Jetten's suited Q-10. The board run out 9-6-8-10-K for Juanda to land a top pair and eliminate Jetten in fourth place. After about an hour of friendly exchange, Wai Kin Yong was eliminated in third place.
"I think I'm pretty unlucky, I lost a few key hands and chopped once with Juanda when he was drawing dead [..]But it's fine. That's why short deck is fun," lamented Yong shortly after being eliminated.
The heads-up play against Daniel Dvoress lasted a couple of hands. On the final hand, Juanda had a diamond-suited Q-J and Dvoress had pocket aces. Dvoress raised under the gun, and Juanda promptly called. The flop ran out K-10-8 (all diamonds).
Even after landing a flush on the flop, Juanda held his cool prompting Dvoress to bet and Juanda only called. The Board then run K-8. After the river, Dvoress made a bet, Juanda pushed all his chips to the middle and got the call, effectively ending the tournament.
"It feels great, Every time you win a tournament like this, it's an amazing feeling," Juanda exclaimed after his win.
================================================================================
What we're all about at
We offer the highest EV poker software, and training tools available on the net. These are recommended and used by today's top poker players from the world. We've been doing this since 2009 with the emphasis on offering unique and creative poker software that will help any level of poker player be a more thoughtful and successful player at the table. We'd invite you to check these titles out:

PokerZion – Get Started with PokerZion's Proven Poker Training for $7! From over 12+ years of playing poker, combined with techniques and tactics used to win over $500k+ in cash games, this the most comprehensive structured learning course on no-limit holdem. And it's only7$! All lessons include a combination of poker training videos, written and audio modules, quizzes and articles. LEARN MORE.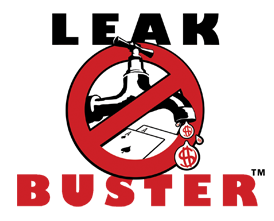 Leak Buster Software – Leak Buster is a poker software that interfaces with your Holdem Manager or PokerTracker database, and extracts key statistics about your play in order to find your largest poker leaks. Its unique scoring algorithm weighs the impact of your leak against average win-rates. And it suggests ways to correct those leaks through the use of videos (over 50) and written modules. LEARN MORE.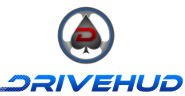 DriveHUD – DriveHUD is a poker database and HUD for your online poker play. It overlays a HUD on your online poker tables, and display vital stats about each opponent on your table. It tracks and records all of the hands that you play online. This allows you to review, re-play, filter, graph and analyze all of the hands you've played. So you can improve your poker game. LEARN MORE.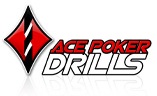 Ace Poker Drills – Ace Poker Drills is a poker training software that gives you a "flash card" style training for Odds and Outs, Equity, and Pre-Flop play. The Pre-Flop trainer will help you to easily recognize which hands to play in different positions. Odds and Outs trainer will get you to quickly calculate your odds and outs in various situations. Equity Trainer will quiz you on equity calculations for different hands. Then you can know your equity in any given scenario. LEARN MORE.