In a space of a week, the poker community has lost 2 professional poker players. Thor Hansen led the way and on Dec 6, Michael Meehan, popularly known as Minneapolis Jim, also passed away. He was 66 years old at the time of his passing.
He is survived by 6 sons. His memory will definitely last forever in the poker community.
Before becoming a poker Titan, Meehan was a lawyer for 20 years. He was born in Minnesota and attended the University of Minnesota where he graduated with a bachelor's degree. He ventured into poker in the '60s.
Michael Meehan Poker Career
Even though he started playing in the '60s, his big break only came in 2003. However, even before the poker boom, he had participated in several WSOP events. For instance, he lost the final table to Louis Asmo in WSOP Event #13: $3,000 Limit Hold'em in 1997. He won $115,800. In addition, in 1999, he finished 3rd in $2,500 Limit Omaha event. He took home $26,000.
The WSOP breakthrough
After several tries, Michael Meehan finally won his WSOP bracelet in meticulous fashion. He managed to beat a pool of 407 players to finish 1st in $2,000 No-Limit Hold'em. As a result, he won $280,100.
In the same year, he took the World Championship of Online poker by a storm. He won the $530 Limit Texas Hold'em event. At the time, his screen name was "action donkey". He managed to topple 626 players and won $78, 250. In doing so, he went down in history books as the first player to win WCOOP and a WSOP bracelet in the same year.
In 2004, he managed to reach the final table of Mirage Poker Showdown. He finished a decent 4th. The table comprised of Lee Watkinson, Gabe Kaplan, John Juanda, Scotty Nguyen, and Eli Elezra.
Minnesota Hall of fame
However, his interest in poker dwindled after 2005. He only played occasionally in Minnesota. The fact that his poker volume had fallen did not, however, stop his induction into the Minnesota Poker Hall of Fame in 2015.
In an interview with Poker news a while back, Tristan Wilberg was full of praise for Michael Meehan. "When the poker world thinks of Minnesota, they think of 'Minneapolis Jim.'" He continued, "Numerous times, while traveling, I have been asked if I know him, and I'm happy to say that I do. His entertaining personality and the skill he displays make him unforgettable at the table."
==============================================================
We offer the highest EV poker software, and training tools available on the net. These are recommended and used by today's top poker players from the world. We've been doing this since 2009 with the emphasis on offering unique and creative poker software that will help any level of poker player be a more thoughtful and successful player at the table. We'd invite you to check these titles out:

PokerZion – Get Started with PokerZion's Proven Poker Training for $7! From over 12+ years of playing poker, combined with techniques and tactics used to win over $500k+ in cash games, this the most comprehensive structured learning course on no-limit holdem. And it's only7$! All lessons include a combination of poker training videos, written and audio modules, quizzes and articles.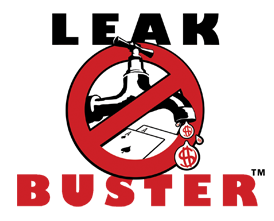 Leak Buster Software – Leak Buster is a poker software that interfaces with your Holdem Manager or PokerTracker database, and extracts key statistics about your play in order to find your largest poker leaks. Its unique scoring algorithm weighs the impact of your leak against average win-rates. And it suggests ways to correct those leaks through the use of videos (over 50) and written modules.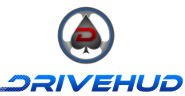 DriveHUD – DriveHUD is a poker database and HUD for your online poker play. It overlays a HUD on your online poker tables, and display vital stats about each opponent on your table. It tracks and records all of the hands that you play online. This allows you to review, re-play, filter, graph and analyze all of the hands you've played. So you can improve your poker game.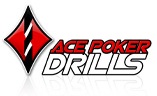 Ace Poker Drills – Ace Poker Drills is a poker training software that gives you a "flash card" style training for Odds and Outs, Equity, and Pre-Flop play. The Pre-Flop trainer will help you to easily recognize which hands to play in different positions. Odds and Outs trainer will get you to quickly calculate your odds and outs in various situations. Equity Trainer will quiz you on equity calculations for different hands. Then you can know your equity in any given scenario.