After the landmark ruling by the Supreme Court allowing online gambling, several states have already passed bills instrumental in creating a favorable online gaming environment. Well, Michigan has also joined the fray by passing the Online Gambling Bill.
The jinx of the lame duck session
In a space of 13 days, Michigan lawmakers discussed and voted on more than 300 bills. The jinx of the lame duck session caught up with some of the bills which were overwhelmingly shot down. However, the online gambling bill saw the light of day.
Beforehand, during "lame duck" sessions, there were several instances of legislation related to online gambling being discussed and proposed. From past events, however, very little has often yielded from such maneuvers. Though recently, some action has been taken by the Michigan legislators who have been working tirelessly to pass a new bill on online gambling.
The lawful internet gaming act bill was passed by both the state house and the Senate following several years of debate and trials.
Overwhelming support for the online gambling bill
The bill was well supported and voted in favor of. The Senate passed it by a 33-5 margin, and the House voted 71-35 in its favor. Right now the bill only awaits the signature from Governor Rick Snyder to become a law. Snyder's term as governor is close to an end and his replacement, Governor-Elect Gretchen Whitmer, is taking over in January.
Should the current governor sign the bill, Michigan will join other states that have legalized online gambling.
Generally, the bill contains an inclusion on an internet gaming division within the Michigan gaming control board. With this, the regulators will be able to issue gaming licenses to both tribal and commercial casinos at regulated prices.
The state's cut would be an eight percent tax on revenue and another 1.25 percent added tax for Detroit's commercial casinos. Currently, tax revenue from casino gambling in Michigan is presently at 19 percent.
In case the bill is signed, it is anticipated that it will pave way for online sports gambling in Michigan. Also, the new internet division of the MGCB would be required to make new rules to administer the internet gaming law within one year of it taking effect. The state would be able to decide which games will be allowed and they all should include poker.
==============================================================
We offer the highest EV poker software, and training tools available on the net. These are recommended and used by today's top poker players from the world. We've been doing this since 2009 with the emphasis on offering unique and creative poker software that will help any level of poker player be a more thoughtful and successful player at the table. We'd invite you to check these titles out:

PokerZion – Get Started with PokerZion's Proven Poker Training for $7! From over 12+ years of playing poker, combined with techniques and tactics used to win over $500k+ in cash games, this the most comprehensive structured learning course on no-limit holdem. And it's only7$! All lessons include a combination of poker training videos, written and audio modules, quizzes and articles.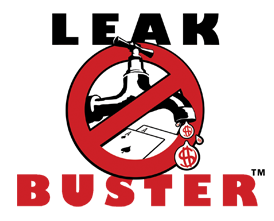 Leak Buster Software – Leak Buster is a poker software that interfaces with your Holdem Manager or PokerTracker database, and extracts key statistics about your play in order to find your largest poker leaks. Its unique scoring algorithm weighs the impact of your leak against average win-rates. And it suggests ways to correct those leaks through the use of videos (over 50) and written modules.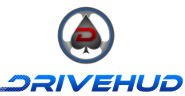 DriveHUD – DriveHUD is a poker database and HUD for your online poker play. It overlays a HUD on your online poker tables, and display vital stats about each opponent on your table. It tracks and records all of the hands that you play online. This allows you to review, re-play, filter, graph and analyze all of the hands you've played. So you can improve your poker game.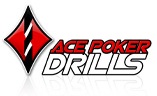 Ace Poker Drills – Ace Poker Drills is a poker training software that gives you a "flash card" style training for Odds and Outs, Equity, and Pre-Flop play. The Pre-Flop trainer will help you to easily recognize which hands to play in different positions. Odds and Outs trainer will get you to quickly calculate your odds and outs in various situations. Equity Trainer will quiz you on equity calculations for different hands. Then you can know your equity in any given scenario.