The Mike Postle controversy is far from over.
As things currently stand, he may get into more trouble, losing millions in the process. A contingent of players has sued Mike Postle alongside Stones Gambling Hall for $10M.The plaintiffs hired Mac VerStandig and a filed court document names Mike Postle and Stones Gambling Hall among the other 10 defendants.
In the aftermath of the cheating allegations, Stones Gambling Hall temporarily stopped the live streams to pave way for investigations. The court documents term the case as "the largest known cheating scandal in the history of broadcast poker."
The suit has a total of 12 plaintiffs with the lead whistleblower, Veronica Bill, leading the line. Other plaintiffs include Jaman Burton and Jeff Sluzinski. According to the court documents, the $10 million repatriations will be split depending on the amount of time spent playing at the establishment.
The money will be shared between and amongst the Stones Fraud Victims in proration to the number of minutes they spent playing on the Stones Live Poker broadcast from January 1, 2019 through the present
If found guilty, Mike Postle and the other defendants may find themselves on the red for $10 million.
The Mike Postle Lawsuit
The court documents, according to Pokernews, lays out the contents of the suit. The defendants are facing up to nine counts including fraud, racketeering, unjust enrichment, constructive fraud, negligent misrepresentation, fraud and libel among others.
The suit spans over 69 poker sessions in which the plaintiffs participated. The court documents allege that Postle, with the help of other unnamed individuals, cheated using an unnamed electronic device. As a result, he unjustly won hundred of thousands of dollars at the expense of the plaintiffs.
Interestingly, the suit lopes in an unnamed individual "John Doe 1" who was Postle's right-hand man. The unnamed person may be named as the case progresses.
"…[He] is the individual who caused to be transmitted to Mr. Postle the information concerning other players' Hole Cards during Stones Live Poker games, and that such confederate also took steps to allay suspicions and concerns regarding Mr. Postle's cheating so as to allow the same conduct to continue in an unabated manner for a protracted period of time in excess of one (1) year."
For now, we only have to wait and see how the story develops. Also, Stones Gambling Hall is carrying out its own investigations and the results may be made public soon.
================================================================================
What we're all about at
We offer the highest EV poker software, and training tools available on the net. These are recommended and used by today's top poker players from the world. We've been doing this since 2009 with the emphasis on offering unique and creative poker software that will help any level of poker player be a more thoughtful and successful player at the table. We'd invite you to check these titles out:

PokerZion – Get Started with PokerZion's Proven Poker Training for $7! From over 12+ years of playing poker, combined with techniques and tactics used to win over $500k+ in cash games, this the most comprehensive structured learning course on no-limit holdem. And it's only7$! All lessons include a combination of poker training videos, written and audio modules, quizzes and articles. LEARN MORE.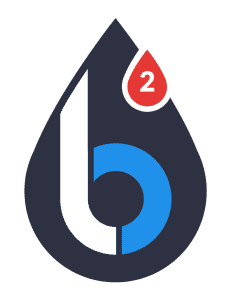 Leak Buster Software – Leak Buster is a poker software that interfaces with your Holdem Manager or PokerTracker database, and extracts key statistics about your play in order to find your largest poker leaks. Its unique scoring algorithm weighs the impact of your leak against average win-rates. And it suggests ways to correct those leaks through the use of videos (over 50) and written modules. LEARN MORE.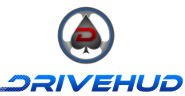 DriveHUD – DriveHUD is a poker database and HUD for your online poker play. It overlays a HUD on your online poker tables, and display vital stats about each opponent on your table. It tracks and records all of the hands that you play online. This allows you to review, re-play, filter, graph and analyze all of the hands you've played. So you can improve your poker game. LEARN MORE.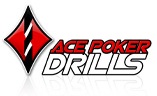 Ace Poker Drills – Ace Poker Drills is a poker training software that gives you a "flash card" style training for Odds and Outs, Equity, and Pre-Flop play. The Pre-Flop trainer will help you to easily recognize which hands to play in different positions. Odds and Outs trainer will get you to quickly calculate your odds and outs in various situations. Equity Trainer will quiz you on equity calculations for different hands. Then you can know your equity in any given scenario. LEARN MORE.