Do you know that Nevada has a gambling blackbook? And do you also know that if you're featured in the blackbook, then you are not allowed to step in a casino in Nevada? Well, now you know.
About the Nevada blackbook

Nevada's blackbook – which is actually silvery, was designed to keep unsavory characters from casino establishments.
The book came into existence in 1960. Since then, it has managed to keep organized crime out of gambling.
Originally, it only comprised of 11 names that were considered to be unsavory and hence a threat to the State's gambling image. The only way to get off the book is either with a successful appeal or death.
In addition, the blackbook was not initially designed to incorporate due process. However, as of today, nominees are offered a chance to dispute their inclusion, in the form of a public hearing.
If a person who has been included in the blackbook is caught entering a casino, he/she faces a gross misdemeanor charge. However, there is an exception. Stores with a maximum of 15 slot machines (with zero gaming tables), airports, and bars are exempted.
Blackbook members are not the only group that can face a misdemeanor charge. Dealers or managers who fail to report a black book member can be fined and/or face licensing problems.
Currently, the blackbook includes illegal bookmakers, bank robbers, convicted racketeers, mob associates, and slot-machine riggers. It is also worth noting that over the years, some names have also been stroked out after successful appeals.
Two new names included in Nevada Blackbook
To take the tally to 34, Nevada Gaming control board has finally added two more names. Thanks to their million-dollar con, James Cooper and Anthony Granito are now in Nevada's blackbook.
The two were part of the infamous 4-man team that successfully defrauded Bellagio Casino. The casino is said to have lost about $1.2 million. James Cooper who was a craps dealer was in cahoots with Granito. While Jeffrey Martin and Mark Branco siphoned $1.2 million in a period of 2 years from 2012 to 2014.
According to court proceedings, Granito and Martin only played when Cooper and Branco were dealing on the same table. After the dice were rolled, Martin and Branco would mumble a "hop bet" which would immediately be followed by a winning confirmation from the two dealers. During the 2 year period, they also won several casino competitions taking home tens of thousands in the process.
Although they managed to evade the pit bosses for 2 years, they were later arrested and arraigned in court where they were sentenced to serve at least two years in prison. At the moment, Branco is still incarcerated whereas others are on probation.
==============================================================
We offer the highest EV poker software, and training tools available on the net. These are recommended and used by today's top poker players from the world. We've been doing this since 2009 with the emphasis on offering unique and creative poker software that will help any level of poker player be a more thoughtful and successful player at the table. We'd invite you to check these titles out:

PokerZion – Get Started with PokerZion's Proven Poker Training for $7! From over 12+ years of playing poker, combined with techniques and tactics used to win over $500k+ in cash games, this the most comprehensive structured learning course on no-limit holdem. And it's only7$! All lessons include a combination of poker training videos, written and audio modules, quizzes and articles.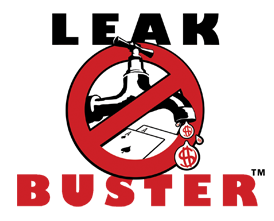 Leak Buster Software – Leak Buster is a poker software that interfaces with your Holdem Manager or PokerTracker database, and extracts key statistics about your play in order to find your largest poker leaks. Its unique scoring algorithm weighs the impact of your leak against average win-rates. And it suggests ways to correct those leaks through the use of videos (over 50) and written modules.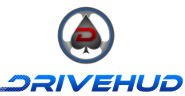 DriveHUD – DriveHUD is a poker database and HUD for your online poker play. It overlays a HUD on your online poker tables, and display vital stats about each opponent on your table. It tracks and records all of the hands that you play online. This allows you to review, re-play, filter, graph and analyze all of the hands you've played. So you can improve your poker game.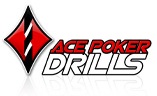 Ace Poker Drills – Ace Poker Drills is a poker training software that gives you a "flash card" style training for Odds and Outs, Equity, and Pre-Flop play. The Pre-Flop trainer will help you to easily recognize which hands to play in different positions. Odds and Outs trainer will get you to quickly calculate your odds and outs in various situations. Equity Trainer will quiz you on equity calculations for different hands. Then you can know your equity in any given scenario.