The Nevada digital landscape may soon change if PartyPoker is given the final go-ahead to launch in the state.
GVC Holdings, the parent company of PartyPoker, has applied for a gambling license in Nevada. In its application, GVC also applies for online gaming which hints at the fact that GVC may be gearing up to bring PartyPoker to Nevada.
The application includes an "interactive gaming" request. It is worth noting that under the current Nevada gambling laws, online poker is the only interactive game recognized by the state.
PartyPoker does not have an illustrious history in the United States. Before 2006, everything was running smoothly and Partypoker brand had begun to expand. However, the expansion dreams were cut short in 2006 when the Unlawful Internet Gambling Enforcement Act was passed.
The brand, however, was able to return to the country, albeit in a limited capacity. The PartyPoker brand was able to penetrate the United States regulated market by entering into a partnership with MGM's Borgata casino resort in Atlantic City.
If Nevada regulators give it a clean bill of health, GVC may soon launch Partypoker in the state, giving it a competitive edge over its close competitor, PokerStars. It is worth noting that PokerStars can't get a license in Nevada since it continued to accept US players even after the implementation of the Unlawful Internet Gambling Enforcement Act in 2006.
PartyPoker Nevada Vs WSOP
Unfortunately, Partypoker's return to Nevada may not be a smooth ride. Over the years, WSOP brand has been offering online poker services in the state and it may take several years and a lot of aggressive marketing to convince the state's gaming community to leave the brand for PartyPoker.
According to pokerscout, WSOP is the only online poker site with significant traffic in the state. PokerScout estimates that WSOP has an average of more than 240 cash game players each week.
The other virtual poker room in Nevada, run by Real gaming, has so little traffic that it is not indexed by PokerScout. Also, WSOP's impressive numbers are due to the fact that it draws players from a shared player pool with Delaware and New Jersey.
Therefore, it may be counterintuitive if GVC simply launches a virtual poker room in the State.
Earlier this month, GVC's license application was given the go-ahead by Nevada's gaming control board. However, GVC's application barely scrapped through the 3-member board as the members cast a 2-1 vote in favor of the application.
The board member who voted against the application argued that the gambling powerhouse has not prevented its brands from operating in Turkey, a country that demonizes gambling.
================================================================================
What we're all about at
We offer the highest EV poker software, and training tools available on the net. These are recommended and used by today's top poker players from the world. We've been doing this since 2009 with the emphasis on offering unique and creative poker software that will help any level of poker player be a more thoughtful and successful player at the table. We'd invite you to check these titles out:

PokerZion – Get Started with PokerZion's Proven Poker Training for $7! From over 12+ years of playing poker, combined with techniques and tactics used to win over $500k+ in cash games, this the most comprehensive structured learning course on no-limit holdem. And it's only7$! All lessons include a combination of poker training videos, written and audio modules, quizzes and articles. LEARN MORE.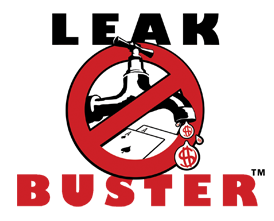 Leak Buster Software – Leak Buster is a poker software that interfaces with your Holdem Manager or PokerTracker database, and extracts key statistics about your play in order to find your largest poker leaks. Its unique scoring algorithm weighs the impact of your leak against average win-rates. And it suggests ways to correct those leaks through the use of videos (over 50) and written modules. LEARN MORE.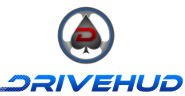 DriveHUD – DriveHUD is a poker database and HUD for your online poker play. It overlays a HUD on your online poker tables, and display vital stats about each opponent on your table. It tracks and records all of the hands that you play online. This allows you to review, re-play, filter, graph and analyze all of the hands you've played. So you can improve your poker game. LEARN MORE.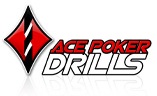 Ace Poker Drills – Ace Poker Drills is a poker training software that gives you a "flash card" style training for Odds and Outs, Equity, and Pre-Flop play. The Pre-Flop trainer will help you to easily recognize which hands to play in different positions. Odds and Outs trainer will get you to quickly calculate your odds and outs in various situations. Equity Trainer will quiz you on equity calculations for different hands. Then you can know your equity in any given scenario. LEARN MORE.