Any ardent soccer fan knows who the best footballers are, but do they play poker? Most football players, due to their fame, have ongoing contracts with prominent brands but only a number of them actually play. Some are professional players who participate in high roller events whereas others only play for recreational purposes. With that in mind, here is a list of top football players who play poker.
1. Neymar Jr
Apart from being a brand ambassador for Poker Stars, Neymar Jr is an astute player. When not playing soccer in front of thousands of spectators, Neymar usually engages in high roller games. One of the recent notable wins is the last table finish in Brazil Series of Poker (BSOP) where he finished 6th overall. As a result, he took home $21, 470.
2. Cristiano Ronaldo
Christiano Ronaldo is arguably the best player of our time. However, apart from playing soccer, Christiano also enjoys playing poker, albeit recreational. Just like Neymar Jr, Christiano is a brand ambassador for Online Poker Rooms.
3. Gerard Pique
Pique is the most decorated Barcelona and Spanish center back. He is currently a member at EPT Barcelona. Despite winning several titles with the Spanish giants and a world cup 2010 tournament, he has also made considerable earnings in poker. In 2011, he was third place in the Six-Max Turbo event collecting nearly €41,000.
4. Ronaldo(Luiz Nazario de Lima)
Ronaldo was among the best players of his time. He scooped some trophies with the Catalans, Inter Milan and towards the end of his football career with the Real Madrid's Galacticos. As an intelligent striker, he was able to score 247 club goals in 343 games and 62 goals for his country in 98 games. After his retirement, he established a career as a poker player and ambassador in Brazil.
5. Gianluigi Buffon
Gianluigi Buffon is yet another football superstar who plays the game. Scoring against Buffon in a football match is quite difficult but you can definitely size him up. If you play online, there are chances of playing against him. He goes by the name "Gigi Buffon".
6. Teddy Sheringham
Teddy Sheringham was a breathtaking name at Manchester United's stances. After hanging the boots, Teddy has since been a successful poker player. Since then, he has made over $300k on the tables.
7. Jan Sørensen
Jan Van Sorensen is former Odense player. Unfortunately, he was forced to hang his boots at an early age due to a stream of injuries. Sorensen acted rather quickly to find an alternative source of income. Apparently, He learned and polished his poker skills on the train heading to work. Overall, he has made roughly about $2 million on the felt.
8. Francesco Totti
The next person in our list is the Italian legend Francesco Totti. He spent his entire football career at As Roma and was regarded as one of the greatest Italian players of all time. Apart from being at master level in football, he is also a pro in poker. He was an ambassador of Party Poker Italy back in 2010.
==============================================================
What we're all about at

Ace

Poker Solutions
We offer the highest EV poker software, and training tools available on the net, recommended and used by today's top poker players from the world. We've been doing this since 2009 with the emphasis on offering unique and creative poker software that will help any level of poker player be a more thoughtful and successful player at the table. We'd invite you to check these titles out: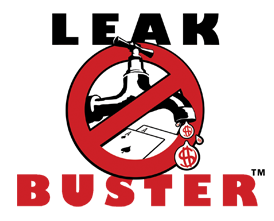 Leak Buster Software – Leak Buster is a poker software that interfaces with your Holdem Manager or PokerTracker database, and extracts key statistics about your play in order to find your largest poker leaks. Its unique scoring algorithm weighs the impact of your leak against average win-rates and suggests ways to correct those leaks through the use of videos (over 50) and written modules.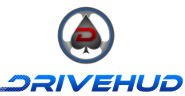 DriveHUD – DriveHUD is a poker database and HUD for your online poker play. It will overlay a HUD on your online poker tables, and display vital stats about each of the opponents on your table. It will track and record all of the hands you play online, allowing you to review, re-play, filter, graph and analyze all of the hands you've played so you can improve your poker game.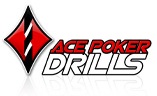 Ace Poker Drills – Ace Poker Drills is a poker training software that gives you a "flash card" style training for Odds and Outs, Equity, and Pre-Flop play. The Pre-Flop trainer will help you to easily recognize which hands to play in different positions. Odds and Outs trainer will get you to quickly calculate your odds and outs in various situations. Equity Trainer will quiz you on equity calculations for different hands, so you can know your equity in any given scenario.