Nowadays, it is customary for online poker sites to offer a barrage of bonuses to both new and existing players. One popular bonus type is the poker freeroll bonus.
Poker freeroll bonus is a no deposit bonus offered by online poker sites that allow players to play tournaments without necessarily having to pay for the buy-in.
Simply put, freeroll is a bonus that allows you to win money without putting any of your cash on the line. 
How to get the poker freeroll bonus
To get the freeroll bonus, it's a no brainer that you have to be registered with a poker room. Then, you are only required to scroll through the available tournaments and find a tournament having a zero buy-in. Then, click on the "register" button and you will be automatically registered for the tournament.
However, some poker rooms may require you to perform some actions before you can qualify for a freeroll. For instance, a poker room may require you to like a post on Twitter/Facebook, write a short message on social media, and/or get a password on another website.
It is also important to note that some freerolls may be exclusive to specific players and hence you will have to satisfy the eligibility criteria to participate. For example, a poker room may offer free tickets to a tournament after making the first deposit or playing a pre-determined number of hands.
Is there a difference between freeroll and free play?
Well, yes. As a matter of fact, the two are very different. Free play involves playing with play money against real opponents. However, you can't win any real money using virtual cash. Therefore, free play is ideal for beginners or intermediates looking to hone their skills. On the other hand, with freerolls, you have a shot at making money, albeit a small amount. In addition, you can also win more tickets to more lucrative tournaments.
Building a poker career using freerolls
If you do it well, you can build your poker career from the ground-up without using your hard earned cash. However, it's not that easy. To make any money in a freeroll, you have to bet cautiously. Getting yourself baited into going all-in in the first few seconds does not count as cautious at all. It's advisable to only play strong hands and fold weak hands. Additionally, it is worth noting that the longer you last in a tournament, the higher is the chance that you will finish in the money.
================================================================================
What we're all about at
We offer the highest EV poker software, and training tools available on the net. These are recommended and used by today's top poker players from the world. We've been doing this since 2009 with the emphasis on offering unique and creative poker software that will help any level of poker player be a more thoughtful and successful player at the table. We'd invite you to check these titles out:

PokerZion – Get Started with PokerZion's Proven Poker Training for $7! From over 12+ years of playing poker, combined with techniques and tactics used to win over $500k+ in cash games, this the most comprehensive structured learning course on no-limit holdem. And it's only7$! All lessons include a combination of poker training videos, written and audio modules, quizzes and articles. LEARN MORE.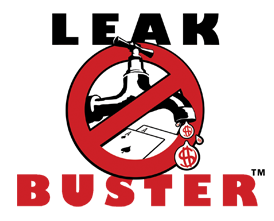 Leak Buster Software – Leak Buster is a poker software that interfaces with your Holdem Manager or PokerTracker database, and extracts key statistics about your play in order to find your largest poker leaks. Its unique scoring algorithm weighs the impact of your leak against average win-rates. And it suggests ways to correct those leaks through the use of videos (over 50) and written modules. LEARN MORE.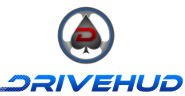 DriveHUD – DriveHUD is a poker database and HUD for your online poker play. It overlays a HUD on your online poker tables, and display vital stats about each opponent on your table. It tracks and records all of the hands that you play online. This allows you to review, re-play, filter, graph and analyze all of the hands you've played. So you can improve your poker game. LEARN MORE.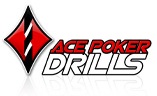 Ace Poker Drills – Ace Poker Drills is a poker training software that gives you a "flash card" style training for Odds and Outs, Equity, and Pre-Flop play. The Pre-Flop trainer will help you to easily recognize which hands to play in different positions. Odds and Outs trainer will get you to quickly calculate your odds and outs in various situations. Equity Trainer will quiz you on equity calculations for different hands. Then you can know your equity in any given scenario. LEARN MORE.