One controversial change after another, PokerStars is the gift that keeps giving.
Just after rolling out the new Cash-out feature, the online poker giant announced that multi-tabling will be capped at four tables for all players.
The new rule applies to all PokerStars sites and players will no longer be able to sit at more than four tables.
PokerStars multi-tabling rule piloted in Italy
For a year now, we knew it was coming. It was only a matter of when it would be enforced.
The change was first piloted in Italy where a six-tables limit was enforced. The fact that we have seen a multi-tabling change is enough testament that the experiment in Italy was a success.
On why they chose a 6-table limit in Italy, PokerStars director of poker innovations and Operators, Severin Rasset, said:
"When we trialed this change in Italy last year, we chose a six-table cap as a hypothetical optimum number. We wanted to test the impact this had on our players, those who typically played more than six tables and the majority who played only one. After careful review of the results over time, we now believe that a four-table cap is, in fact, the optimum number to achieve our goals."
According to the press release, the change will create a better environment for all players and will improve the overall gaming experience.
"Without careful management, we risk ending up with an environment where the majority of players find themselves at tables disproportionately populated by multi-tabling players[…]This can lead to a difficult playing experience. Action at the tables can be regularly interrupted, and many players can feel outmatched and that their chances of winning are diminished."
Exemptions
The table limit does not apply to all the variants available at PokerStars. The four-table limit only applies to standard cash games. Therefore, zoom games are exempted from the four-table cap. Also, tournaments are no subject to the new change.
The change elicited mixed reactions. However, we will have to wait to gauge the overall sentiment.
================================================================================
What we're all about at
We offer the highest EV poker software, and training tools available on the net. These are recommended and used by today's top poker players from the world. We've been doing this since 2009 with the emphasis on offering unique and creative poker software that will help any level of poker player be a more thoughtful and successful player at the table. We'd invite you to check these titles out:

PokerZion – Get Started with PokerZion's Proven Poker Training for $7! From over 12+ years of playing poker, combined with techniques and tactics used to win over $500k+ in cash games, this the most comprehensive structured learning course on no-limit holdem. And it's only7$! All lessons include a combination of poker training videos, written and audio modules, quizzes and articles. LEARN MORE.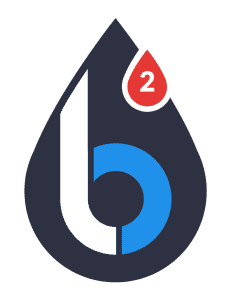 Leak Buster Software – Leak Buster is a poker software that interfaces with your Holdem Manager or PokerTracker database, and extracts key statistics about your play in order to find your largest poker leaks. Its unique scoring algorithm weighs the impact of your leak against average win-rates. And it suggests ways to correct those leaks through the use of videos (over 50) and written modules. LEARN MORE.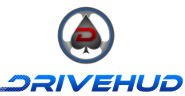 DriveHUD – DriveHUD is a poker database and HUD for your online poker play. It overlays a HUD on your online poker tables, and display vital stats about each opponent on your table. It tracks and records all of the hands that you play online. This allows you to review, re-play, filter, graph and analyze all of the hands you've played. So you can improve your poker game. LEARN MORE.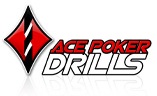 Ace Poker Drills – Ace Poker Drills is a poker training software that gives you a "flash card" style training for Odds and Outs, Equity, and Pre-Flop play. The Pre-Flop trainer will help you to easily recognize which hands to play in different positions. Odds and Outs trainer will get you to quickly calculate your odds and outs in various situations. Equity Trainer will quiz you on equity calculations for different hands. Then you can know your equity in any given scenario. LEARN MORE.