After a lengthy battle, things are starting to look up for PokerStars. A court of appeal threw out a judgment against The Stars Group which owns the online poker site. The court vacated the $870 million judgment by Franklin Circuit Judge, Thomas Wingate. The circuit court had found The Stars group guilty of violating a gambling loss recovery statute. It is alleged that the online poker site offered poker in the state prior to black Friday.
Speaking to the Press, Sheryl Snyder – an attorney representing The Stars Group couldn't hide his excitement. "We are pleased not only with the Court of Appeals vacating the $870 million judgment but also with the well-reasoned opinion appropriately limiting the scope of the antiquated statute at issue," he remarked.
In Kentucky, losers can sue winners to recover wagers lost in games of chance. However, by the court vacating the billion dollar judgment, it is clear that the State of Kentucky can 't represent victims.
PokerStars Billion Dollar Judgement
In 2015, PokerStars bore the brunt of the justice system after a circuit court judge slapped them with $870.7 million. How the $870.7 million figure was arrived at still remains to be a mystery. Interestingly, PokerStars only made roughly about $18 million during the 5-year period.
To stay the judgment, Amaya gaming, on behalf of The Stars Group posted a $100m supersedeas bond. On the other hand, the State of Kentucky wanted a 12% interest on $870.7 million until the amount was paid.
Well, the money was not for the affected players but was to stay with the state.
Before December 2015, Pokerstars was facing similar litigation in Illinois. Luckily, the judgment was in Pokerstar's favor. The judge presiding over the Illinois State Vs Pokerstars, in his judgment, noted that Pokerstars merely acted as a facilitator. According to the judgment, players did not lose money to the online poker room but lost to other players. Therefore, PokerStars had no case.
What next for Kentucky?
At the moment, the state has only two options; lodge another appeal or escalate to the supreme court.
================================================================================
We offer the highest EV poker software, and training tools available on the net. These are recommended and used by today's top poker players from the world. We've been doing this since 2009 with the emphasis on offering unique and creative poker software that will help any level of poker player be a more thoughtful and successful player at the table. We'd invite you to check these titles out:

PokerZion – Get Started with PokerZion's Proven Poker Training for $7! From over 12+ years of playing poker, combined with techniques and tactics used to win over $500k+ in cash games, this the most comprehensive structured learning course on no-limit holdem. And it's only7$! All lessons include a combination of poker training videos, written and audio modules, quizzes and articles.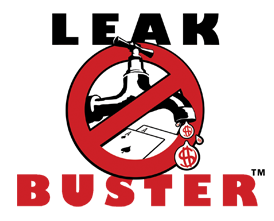 Leak Buster Software – Leak Buster is a poker software that interfaces with your Holdem Manager or PokerTracker database, and extracts key statistics about your play in order to find your largest poker leaks. Its unique scoring algorithm weighs the impact of your leak against average win-rates. And it suggests ways to correct those leaks through the use of videos (over 50) and written modules.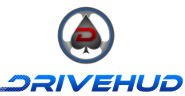 DriveHUD – DriveHUD is a poker database and HUD for your online poker play. It overlays a HUD on your online poker tables, and display vital stats about each opponent on your table. It tracks and records all of the hands that you play online. This allows you to review, re-play, filter, graph and analyze all of the hands you've played. So you can improve your poker game.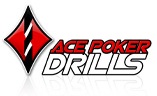 Ace Poker Drills – Ace Poker Drills is a poker training software that gives you a "flash card" style training for Odds and Outs, Equity, and Pre-Flop play. The Pre-Flop trainer will help you to easily recognize which hands to play in different positions. Odds and Outs trainer will get you to quickly calculate your odds and outs in various situations. Equity Trainer will quiz you on equity calculations for different hands. Then you can know your equity in any given scenario.