Poker community is never short of controversial stories. Some have been in form of life-threatening prop bets with an insane amount of money in between. There always has to be a rich guy dangling the money and a careless individual ready to risk his/her life. It is usually more like a sponsored suicide attempt. In my case, a prop bet that endangers my life is definitely out of question.
But let's face it, the insane prop bets keep us on the edge of our seats and provide the much-needed entertainment. Having said that, Rich Alati and Rory Young were involved in an extraordinary prop bet.
Well, Rich Alati won the solitary confinement prop bet. Read on for more.
Rich Alati confinement prop bet
The last couple of weeks have been abuzz with Rich Alati and Rory Young insane prop bet.
Below are the terms of the prop bet:
• Alati was to stay in isolation for a whole month( 30 days to be exact)
• Alati was not allowed to use any type of drug.
• No digital devices were allowed; including a simple watch or any other device capable of indicating the time.
• Only basic medical tests were allowed; to show Alati's amino acids and pre-work supplement.
• The room was supposed to only have the basics; Shower, a mattress, trash and laundry basket, and a fridge.
• Food rations were to be delivered in 3 and 6-day intervals. The intervals were randomized to make sure Alati was not able to tell time.
• Alati was given freedom to request specific food but all requests had to go through Young.
• The loser of the bet was to pay all expenses accrued.
• Alati had to sign a contract that absolved Young from anything that could have happened including "death, disability, blindness, diminished vision, loss of any eye function as well as mental and emotional trauma."
In addition, Alati was to win 100k if he could have managed to stay in isolation for 30 days.
The buyout
Fortunately, Alati didn't have to stay in the dimly lit hotel room for 30 days. With 10 days to go, Rory Young figured he was about to lose 100k and offered a buyout. It is reported that during a food delivery on the 20th day, Young found Alati still in good health. He proposed to end the prop bet for $25K. Alati refused the initial offer and only accepted when Young offered $62.4K.
Now, this begs the question, how far can you go for $100k?
==============================================================
We offer the highest EV poker software, and training tools available on the net. These are recommended and used by today's top poker players from the world. We've been doing this since 2009 with the emphasis on offering unique and creative poker software that will help any level of poker player be a more thoughtful and successful player at the table. We'd invite you to check these titles out:

PokerZion – Get Started with PokerZion's Proven Poker Training for $7! From over 12+ years of playing poker, combined with techniques and tactics used to win over $500k+ in cash games, this the most comprehensive structured learning course on no-limit holdem. And it's only7$! All lessons include a combination of poker training videos, written and audio modules, quizzes and articles.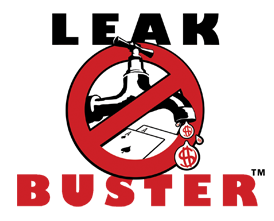 Leak Buster Software – Leak Buster is a poker software that interfaces with your Holdem Manager or PokerTracker database, and extracts key statistics about your play in order to find your largest poker leaks. Its unique scoring algorithm weighs the impact of your leak against average win-rates. And it suggests ways to correct those leaks through the use of videos (over 50) and written modules.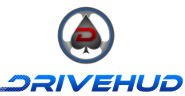 DriveHUD – DriveHUD is a poker database and HUD for your online poker play. It overlays a HUD on your online poker tables, and display vital stats about each opponent on your table. It tracks and records all of the hands that you play online. This allows you to review, re-play, filter, graph and analyze all of the hands you've played. So you can improve your poker game.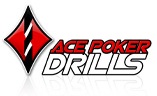 Ace Poker Drills – Ace Poker Drills is a poker training software that gives you a "flash card" style training for Odds and Outs, Equity, and Pre-Flop play. The Pre-Flop trainer will help you to easily recognize which hands to play in different positions. Odds and Outs trainer will get you to quickly calculate your odds and outs in various situations. Equity Trainer will quiz you on equity calculations for different hands. Then you can know your equity in any given scenario.