Phil Hellmuth "the Brat" has been challenged by Rob Yong, the Dusk Till Dawn casino owner, to a high stakes heads up series. They will play 5 matches with $100,000 on the line in each match.
Hellmuth made the announcement in a Twitter post. On the tweet, Phil Hellmuth only offered superficial details and concluded with a call to action which required his followers to vote on the likely winner of the heads-up series. Well, since he posted to his followers, he was destined to get more votes.
Straight from the horse's mouth, both players will start 100 big blinds deep. They will also use a 50-minute level clock after which blinds will continue increasing.
The tweet read:
"Rob Yong challenged me to FIVE $100,000 Heads Up No Limit Hold'em matches, 100BB deep, with a 50-minute clock (to raise the blinds), I accepted – who wins?"
Phil Hellmuth has an impressive track record as far as heads-up play is concerned. He is also an exceptional tournament player.
Rob Yong is confident of victory
With 15 WSOP bracelets under his belt, one may be inclined to think that Hellmuth will walk all over Yong. However, even considering his extensive poker record, Hellmuth will have a difficult time against Yong. Rob Yong is a relatively experienced player whose specialty is shorthanded no-limit hold'em cash games.
Yong was in high spirits during an interview with HighStakesDB.
"I like Phil but I'd be pretty shocked if he won[…] And I mean that in the nicest way!"
Off the felt, Rob Yong is an accomplished entrepreneur. He is the owner of Dusk Till Dawn casino which is domiciled in Nottingham, United Kingdom. Also, he is one of the reputable figures at Partypoker.
However, time and venue for the heads-up matches are yet to be announced. But we hope it will be soon. They better not keep us waiting.
Rob Yong Biggest Heads-up challenge match
Rob Yong has never been in such a high-profile heads-up encounter. Actually, this will be the biggest, or rather most expensive, heads-up encounter the poker world has ever seen.
The only documented heads-up encounter that comes close to Yong and Hellmuth's match-up is the encounter between Andy Beal against a group of professional players. Andy, a businessman, squared off with a group of players known as The Corporation in limit matches over a five year period from 2001 to 2006. The games had limits up to $100,000/$200,000.
It is reported that Beal lost roughly about $16.6 to Phil Ivey before calling it quits.
================================================================================
What we're all about at
We offer the highest EV poker software, and training tools available on the net. These are recommended and used by today's top poker players from the world. We've been doing this since 2009 with the emphasis on offering unique and creative poker software that will help any level of poker player be a more thoughtful and successful player at the table. We'd invite you to check these titles out:

PokerZion – Get Started with PokerZion's Proven Poker Training for $7! From over 12+ years of playing poker, combined with techniques and tactics used to win over $500k+ in cash games, this the most comprehensive structured learning course on no-limit holdem. And it's only7$! All lessons include a combination of poker training videos, written and audio modules, quizzes and articles. LEARN MORE.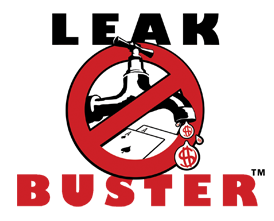 Leak Buster Software – Leak Buster is a poker software that interfaces with your Holdem Manager or PokerTracker database, and extracts key statistics about your play in order to find your largest poker leaks. Its unique scoring algorithm weighs the impact of your leak against average win-rates. And it suggests ways to correct those leaks through the use of videos (over 50) and written modules. LEARN MORE.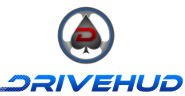 DriveHUD – DriveHUD is a poker database and HUD for your online poker play. It overlays a HUD on your online poker tables, and display vital stats about each opponent on your table. It tracks and records all of the hands that you play online. This allows you to review, re-play, filter, graph and analyze all of the hands you've played. So you can improve your poker game. LEARN MORE.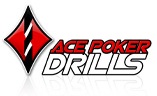 Ace Poker Drills – Ace Poker Drills is a poker training software that gives you a "flash card" style training for Odds and Outs, Equity, and Pre-Flop play. The Pre-Flop trainer will help you to easily recognize which hands to play in different positions. Odds and Outs trainer will get you to quickly calculate your odds and outs in various situations. Equity Trainer will quiz you on equity calculations for different hands. Then you can know your equity in any given scenario. LEARN MORE.