How to easily set up a Bitcoin account for poker players
Bitcoin is a new age currency that provides unparalleled privacy. For the last few years, Bitcoin has been slowly replacing fiat currency and it has started to gain institutional recognition.
As a result, several poker platforms have started accepting the virtual currency.
Here's how to easily set up a Bitcoin account for poker players and start playing using Bitcoin.
Step #1 Choose a Bitcoin exchange
The first step to using Bitcoin is searching for a good exchange that can convert fiat currencies to Bitcoin. Fortunately, there are tons of Bitcoin exchanges in existence today.
However, you can't trust all the exchanges. Rogue exchanges just open shop to take your hard-earned money.
Some of the reputable exchanges include Coinbase and Bitpay.
In fact, it is best if you use Coinbase to buy Bitcoin; its ease of use is on another level.
Step #2 Input registration details
It's a no-brainer that you have to register to use the services of the Bitcoin exchange of your choice. However, they only need superficial details such as your name, your gender and in some cases, your address.
After filling the registration form, you just hit the "register" button and the rest will be done for you. A Bitcoin wallet(to store purchased bitcoins) is created automatically and no further action is required on your part.
Step #3 Verify your identity
As a safeguard against fraud, exchanges such as Coinbase may require you to verify your identity to access their services.
In most cases, they just require you to upload a copy of your ID and/or driving license. In essence, they just require any document that shows your identity.
However, to use certain payment methods such as credit cards, you may be required to upload credit card statements to verify that you own the credit card. Also, you may be required to verify your address.
The identity verification process can be instant or it can take several days.
Step #4 Exchange fiat currencies for Bitcoin
After your identity has been verified, you can now exchange fiat currency for Bitcoin using your preferred payment method. The exchange rate provided depends on individual exchanges and of course, the prevailing rate. Some exchanges can sell you Bitcoin at a markup.
Step #5 Deposit to your poker room
If your poker room accepts Bitcoin payments, you only have to send Bitcoin from your wallet to their Bitcoin address. You can now use Bitcoin to play poker.
================================================================================
What we're all about at
We offer the highest EV poker software, and training tools available on the net. These are recommended and used by today's top poker players from the world. We've been doing this since 2009 with the emphasis on offering unique and creative poker software that will help any level of poker player be a more thoughtful and successful player at the table. We'd invite you to check these titles out:

PokerZion – Get Started with PokerZion's Proven Poker Training for $7! From over 12+ years of playing poker, combined with techniques and tactics used to win over $500k+ in cash games, this the most comprehensive structured learning course on no-limit holdem. And it's only7$! All lessons include a combination of poker training videos, written and audio modules, quizzes and articles. LEARN MORE.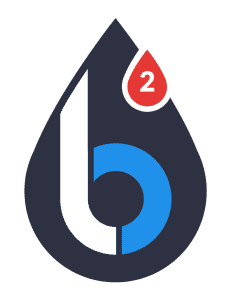 Leak Buster Software – Leak Buster is a poker software that interfaces with your Holdem Manager or PokerTracker database, and extracts key statistics about your play in order to find your largest poker leaks. Its unique scoring algorithm weighs the impact of your leak against average win-rates. And it suggests ways to correct those leaks through the use of videos (over 50) and written modules. LEARN MORE.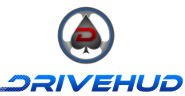 DriveHUD – DriveHUD is a poker database and HUD for your online poker play. It overlays a HUD on your online poker tables, and display vital stats about each opponent on your table. It tracks and records all of the hands that you play online. This allows you to review, re-play, filter, graph and analyze all of the hands you've played. So you can improve your poker game. LEARN MORE.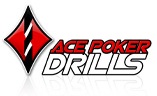 Ace Poker Drills – Ace Poker Drills is a poker training software that gives you a "flash card" style training for Odds and Outs, Equity, and Pre-Flop play. The Pre-Flop trainer will help you to easily recognize which hands to play in different positions. Odds and Outs trainer will get you to quickly calculate your odds and outs in various situations. Equity Trainer will quiz you on equity calculations for different hands. Then you can know your equity in any given scenario. LEARN MORE.