Seyed Reza Ali Fazeli, a poker player, was sentenced to 18 months behind bars for running a Ponzi scheme. Fazeli was indicted on multiple wire fraud charges after running a Ponzi scheme to defraud investors. He was sentenced to 18 months in prison by a U.S. District Court in Santa Ana, California.
It is reported that Fazeli swindled the would-be investors a whopping $6.2m including three professional poker players. It was alleged that he used the bulk of the money to pay off bets and to sustain his poker career.
The Lawsuit
With the 2017 Super Bowl in the offing, Fazeli saw an opportunity to make money without breaking a sweat. Well, he only had to convince a few investors to invest in his "ticket re-sale" venture.
He promised the investors a 50/50 share of the profits after reselling the 2800 tickets to the 2017 Super Bowl. As a result, he managed to raise $6.2 million including from poker pros John Juanda, Zachary Clark, and Erik Seidel.
According to the lawsuit papers, Seidel invested $500,000. Clark also invested the same amount. Juanda invested $300,000. The Sembler Family for St Petersburg was fleeced $5M.
Firms were not spared either. A firm, Ticket man, claim to have given Fazeli $2.5 million. He allegedly ran the scam between May 2016 and 2017. Interestingly, he cashed out roughly about $2 million in poker winnings during the same period.
After seeing through the scam, the poker trio sued Fazeli seeking full restitution. As a result, a federal grand jury indicted him on wire fraud charges. He was facing more than 15 years behind bars. Fortunately, He pleaded guilty to one count of wire fraud and accepted a plea deal.
Following his arrest in February 2018, the investigating FBI officer, BC Mason, commented that "A large portion of investor funds were used for the personal benefit of Fazeli, including millions spent at Las Vegas casinos."
What's next for Ali Fazeli?
For his actions, Ali Fazeli was sentenced to one and a half years in prison. In addition, he was sentenced to pay back $7.5 million to his victims. He will also serve 6 months of house arrest after doing time in prison.
================================================================================
What we're all about at
We offer the highest EV poker software, and training tools available on the net. These are recommended and used by today's top poker players from the world. We've been doing this since 2009 with the emphasis on offering unique and creative poker software that will help any level of poker player be a more thoughtful and successful player at the table. We'd invite you to check these titles out:

PokerZion – Get Started with PokerZion's Proven Poker Training for $7! From over 12+ years of playing poker, combined with techniques and tactics used to win over $500k+ in cash games, this the most comprehensive structured learning course on no-limit holdem. And it's only7$! All lessons include a combination of poker training videos, written and audio modules, quizzes and articles.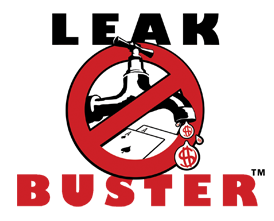 Leak Buster Software – Leak Buster is a poker software that interfaces with your Holdem Manager or PokerTracker database, and extracts key statistics about your play in order to find your largest poker leaks. Its unique scoring algorithm weighs the impact of your leak against average win-rates. And it suggests ways to correct those leaks through the use of videos (over 50) and written modules.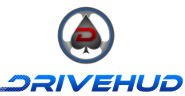 DriveHUD – DriveHUD is a poker database and HUD for your online poker play. It overlays a HUD on your online poker tables, and display vital stats about each opponent on your table. It tracks and records all of the hands that you play online. This allows you to review, re-play, filter, graph and analyze all of the hands you've played. So you can improve your poker game.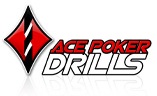 Ace Poker Drills – Ace Poker Drills is a poker training software that gives you a "flash card" style training for Odds and Outs, Equity, and Pre-Flop play. The Pre-Flop trainer will help you to easily recognize which hands to play in different positions. Odds and Outs trainer will get you to quickly calculate your odds and outs in various situations. Equity Trainer will quiz you on equity calculations for different hands. Then you can know your equity in any given scenario.