The age old question on whether poker is better than sports betting has been a conversation starter on major forums. While both certainly have their pros and cons, there exist some essential differences between the two.
Sports Betting Vs Poker
Profit potential
Without a doubt, both online poker and sports betting have insane earnings potential. A professional poker player can make a few million dollars in a single tournament. However, on the other hand, making $1m in sports betting is impossible for average gamblers. It's a dream only valid to the high rollers.
In sports betting, outcomes are subject to chance and hence it's always a 50/50 gamble. Therefore, the profit potential is always subject to luck. On the flip side, poker is a game of skill. You can make a killing if you know what you are doing.
In sports betting, the break-even percentage is somewhere in the ballpark of 52%. Therefore, if bettors can maintain a 55% win-rate, they can sustain their betting lifestyle. It would, however, take quite a huge amount of time to win a few thousand dollars. On the other hand, at a $1/$2 table, a player can easily make a few thousand dollars over several sessions.
Player bonuses
Poker, online poker to be specific, has another noticeable edge on sports betting. For anyone looking to build a sizeable bankroll without having to do anything, online poker should be their go-to venture. Usually, online sportsbooks offer deposit, free bets and/or free play bonuses but they definitely can't match those offered by online poker sites.
Online poker sites offer frequent deposit bonuses and reload bonuses which are larger than online sportsbooks. An average first-time deposit bonus can be between $500-1000. On top of the deposit bonus, players can also enjoy a VIP program of sorts or earn extra income from the rakeback.
Player advancement
Sports betting does not offer enough room to move up levels. It is difficult to increase the bet size without increasing risks against your finances. Even if you increase your bet size substantially, the odds needed to beat the sportsbook remain the same. Scalability of sports betting is subject to the available betting odds.
On the other hand, in poker, when players move up in levels/stakes, they are likely to face a tougher opposition from new opponents. It is worth noting that the playing rules don't change but the skill of the players changes with each level.
Final word
Sports betting and poker have several noticeable difference as discussed above. Sports betting is always about chance but skill is a necessity to beat sportsbooks. On the other hand, to make a living playing poker, you must be skilled and/or have a little of luck.
================================================================================
What we're all about at
We offer the highest EV poker software, and training tools available on the net. These are recommended and used by today's top poker players from the world. We've been doing this since 2009 with the emphasis on offering unique and creative poker software that will help any level of poker player be a more thoughtful and successful player at the table. We'd invite you to check these titles out:

PokerZion – Get Started with PokerZion's Proven Poker Training for $7! From over 12+ years of playing poker, combined with techniques and tactics used to win over $500k+ in cash games, this the most comprehensive structured learning course on no-limit holdem. And it's only7$! All lessons include a combination of poker training videos, written and audio modules, quizzes and articles. LEARN MORE.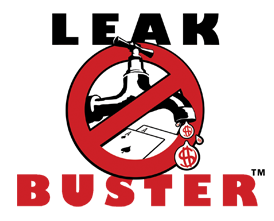 Leak Buster Software – Leak Buster is a poker software that interfaces with your Holdem Manager or PokerTracker database, and extracts key statistics about your play in order to find your largest poker leaks. Its unique scoring algorithm weighs the impact of your leak against average win-rates. And it suggests ways to correct those leaks through the use of videos (over 50) and written modules. LEARN MORE.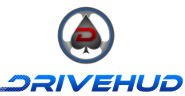 DriveHUD – DriveHUD is a poker database and HUD for your online poker play. It overlays a HUD on your online poker tables, and display vital stats about each opponent on your table. It tracks and records all of the hands that you play online. This allows you to review, re-play, filter, graph and analyze all of the hands you've played. So you can improve your poker game. LEARN MORE.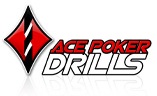 Ace Poker Drills – Ace Poker Drills is a poker training software that gives you a "flash card" style training for Odds and Outs, Equity, and Pre-Flop play. The Pre-Flop trainer will help you to easily recognize which hands to play in different positions. Odds and Outs trainer will get you to quickly calculate your odds and outs in various situations. Equity Trainer will quiz you on equity calculations for different hands. Then you can know your equity in any given scenario. LEARN MORE.