Vivian Saliba is a Brazilian Poker player who is getting a lot of fame in the poker sphere these days after her appearance at the WSOP 2017. Without a doubt, she is one of the sexiest women in the Poker industry. Her total earnings stand at $134,298. Saliba's story of how she landed in the professional poker industry is interesting.
When she was just 17 years old, Saliba's father took her to a local card club in Sao Paulo, Brazil. Fast forward seven years, Saliba won her first WSOP cash prize. She was even the youngest female player to enter the WSOP event. She finished 421st out of 7,221 players and took home $27,743 in the WSOP 2017.
Before we dig deeper into the details, have a look at some of the amazing photos of Vivian Saliba.
Vivian Saliba's beginning in the poker world started when her father took her to a local card club when she was sad after a breakup with her boyfriend. In an interview given the Poker Listings, Saliba said that she loved the "social" aspect of Poker.
At first, she deemed Poker as a good way of socializing with people. But soon after, she started playing PLO cash games. In fact, Saliba says that adapting to No-Limit Hold'em was very difficult for her because she was used to playing Pot-Limit Omaha a lot.
Saliba says that she was "really pissed" with her performance on the first day at WSOP 2017. But on the second day, Saliba made a strong comeback.
Interestingly, Saliba says that the competition at WSOP 2017 wasn't as difficult as she was expecting. And she likes the structure of the event.
Vivian Saliba says that people back in Brazil are becoming huge fans of poker. But the country does not have Casinos. It has poker clubs, which charge a lot of money. Saliba says Poker clubs in Brazil charge five% no cap for PLO, Hold'em. That's why people in Brazil are flocking to online poker.
You can follow Vivian Saliba on Instagram where she posts amazing photos of her.
================================================================================
What we're all about at
We offer the highest EV poker software, and training tools available on the net. These are recommended and used by today's top poker players from the world. We've been doing this since 2009 with the emphasis on offering unique and creative poker software that will help any level of poker player be a more thoughtful and successful player at the table. We'd invite you to check these titles out:

PokerZion – Get Started with PokerZion's Proven Poker Training for $7! From over 12+ years of playing poker, combined with techniques and tactics used to win over $500k+ in cash games, this the most comprehensive structured learning course on no-limit holdem. And it's only7$! All lessons include a combination of poker training videos, written and audio modules, quizzes and articles.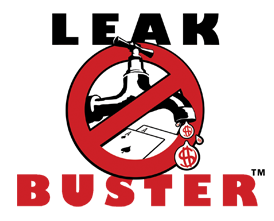 Leak Buster Software – Leak Buster is a poker software that interfaces with your Holdem Manager or PokerTracker database, and extracts key statistics about your play in order to find your largest poker leaks. Its unique scoring algorithm weighs the impact of your leak against average win-rates. And it suggests ways to correct those leaks through the use of videos (over 50) and written modules.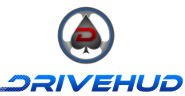 DriveHUD – DriveHUD is a poker database and HUD for your online poker play. It overlays a HUD on your online poker tables, and display vital stats about each opponent on your table. It tracks and records all of the hands that you play online. This allows you to review, re-play, filter, graph and analyze all of the hands you've played. So you can improve your poker game.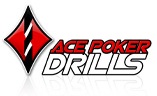 Ace Poker Drills – Ace Poker Drills is a poker training software that gives you a "flash card" style training for Odds and Outs, Equity, and Pre-Flop play. The Pre-Flop trainer will help you to easily recognize which hands to play in different positions. Odds and Outs trainer will get you to quickly calculate your odds and outs in various situations. Equity Trainer will quiz you on equity calculations for different hands. Then you can know your equity in any given scenario.