For several years now, Jason Koon has continued to make a name for himself in poker circles. If by now you don't know who Koon is, are you even a poker fan? I mean, the guy has been making noise wherever he goes, winning tournaments right, left and center. However, if you are yet to see him play, read on for more information on Jason Koon.
So, who is Jason Koon?
Jason Koon is a professional poker player born in 1985 and domiciled in West Virginia – He recently moved to Vancouver Canada. Graduating from Lewis County High School and attending West Virginia Wesleyan College were the hallmarks of Koon's early life. At Wesleyan, he received Masters in Business Administration and Finance. According to his Wikipedia page, Jason Koon started playing poker while still in college where he played online at PokerStars under the moniker Jakoon1985. He also played on FullTilt under the alias NovaSky.
Most notable achievements
Koon is one of the star players who started small before their meteoric rise to stardom. His first and most important win that kickstarted his career was way back in 2009. He finished the first position in a tournament hosted by Spring Championship of Online Poker where he scooped $300, 000.
Over the years, Koon has won a cumulative total of $20, 966, 268. So far, his best live cash win is $3, 579, 836.
Although he is yet to win a bracelet, his performance in 2018 WSOP is nothing short of remarkable. He managed to finish in the money in 5 WSOP events in Las Vegas with the best finish being the 5th position finish in Event #12 – $25, 000 Pot Limit Omaha-High Roller. Prior to WSOP, he had finished 3rd in $300,000 No Limit Hold'em event in 2018 Super High Roller Bowl tournament.
To add to that, he won $1, 079, 443 in Triton Poker Super High Roller series in the HK$2,000,000 No limit Hold'em after finishing 5th in the main event. In the same tournament, he finished 3rd in HK$ 500,000 No Limit Hold'em-Short Deck Ante-Only event and took home $462, 586.
So far in 2018, Jason Koon has made more money than he had cumulatively earned since he started his career up until towards the end of 2017. This year, he has made a humongous $10,535,625. 74. In 2017, he made $3, 937, 862, and $2,890,926 in 2016, $842,083 in 2015. He also made $268,224, $1,451,023, $592, 770, $245,772 in 2014, 2013, 2012, and 2010 respectively.
Final word
Undoubtedly, the star Jason Koon is steadily raising a testament to his unique playing skills. If he continues playing as remarkably, in the coming months/years, he may be the king of poker.
==============================================================
What we're all about at

Ace

Poker Solutions
We offer the highest EV poker software, and training tools available on the net, recommended and used by today's top poker players from the world. We've been doing this since 2009 with the emphasis on offering unique and creative poker software that will help any level of poker player be a more thoughtful and successful player at the table. We'd invite you to check these titles out: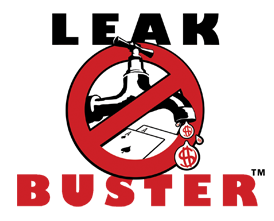 Leak Buster Software – Leak Buster is a poker software that interfaces with your Holdem Manager or PokerTracker database, and extracts key statistics about your play in order to find your largest poker leaks. Its unique scoring algorithm weighs the impact of your leak against average win-rates and suggests ways to correct those leaks through the use of videos (over 50) and written modules.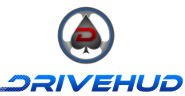 DriveHUD – DriveHUD is a poker database and HUD for your online poker play. It will overlay a HUD on your online poker tables, and display vital stats about each of the opponents on your table. It will track and record all of the hands you play online, allowing you to review, re-play, filter, graph and analyze all of the hands you've played so you can improve your poker game.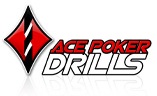 Ace Poker Drills – Ace Poker Drills is a poker training software that gives you a "flash card" style training for Odds and Outs, Equity, and Pre-Flop play. The Pre-Flop trainer will help you to easily recognize which hands to play in different positions. Odds and Outs trainer will get you to quickly calculate your odds and outs in various situations. Equity Trainer will quiz you on equity calculations for different hands, so you can know your equity in any given scenario.