Transitioning into an online poker player can be challenging even for those more experienced in live poker. To that end, if you are looking to start your online poker carer, read on for tips that can help shorten the learning curve.
How to win at online poker for beginners
Begin by playing low-stakes poker
If you are a beginner, instead of going for high limit games, start with low stake games, learn the ropes and once you are familiar with the nuances of online poker, start going for higher limit games.
Beginning with lower stakes conjointly allows a beginner to enjoy playing without necessarily having a big bankroll.
For a superior gaming experience, a beginner should progressively advance through the stakes.
Become familiar with the new aspects of playing online poker
One of the difficulties that should be dealt with at the start include aspects that are distinctive to online poker such as the use of time banks. Having a certain period of time act can be a considerable adjustment for players transitioning to online poker.
Other aspects that beginners should familiarize themselves with include the site's layout and lobby, betting features, cashier page, rake – back offers, and bonuses.
Start out by playing a single table, No Multi-tabling!
One can be tempted to dive directly into multi-tabling, as one of the many advantages of playing online is the ability to play multiple tables simultaneously. Well, it is advisable to refrain from playing at multiple tables at least until you learn how it works.
Create a distraction-free zone for playing
Distractions can be too much in online poker. A player can easily lose concentration by trying to multitask or do something else altogether e.g. talking on the phone or surfing the web. This hardly happens when at a physical table in a casino.
Practicing self-discipline could help block out some of these unnecessary distractions. Without a doubt, to build a successful career, compartmentalizing is of utmost importance.
Explore efficiency software
In this digital world, almost everything is automated, and so is poker. To build a successful career right off the bat, good software can come in handy. That's why, here at Ace Poker Solutions, we pride ourselves in state-of-the-art poker software to help you improve your skills while making some money on the side.
================================================================================
What we're all about at
We offer the highest EV poker software, and training tools available on the net. These are recommended and used by today's top poker players from the world. We've been doing this since 2009 with the emphasis on offering unique and creative poker software that will help any level of poker player be a more thoughtful and successful player at the table. We'd invite you to check these titles out:

PokerZion – Get Started with PokerZion's Proven Poker Training for $7! From over 12+ years of playing poker, combined with techniques and tactics used to win over $500k+ in cash games, this the most comprehensive structured learning course on no-limit holdem. And it's only7$! All lessons include a combination of poker training videos, written and audio modules, quizzes and articles. LEARN MORE.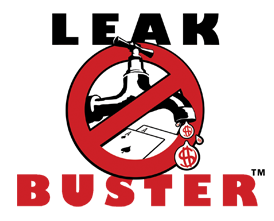 Leak Buster Software – Leak Buster is a poker software that interfaces with your Holdem Manager or PokerTracker database, and extracts key statistics about your play in order to find your largest poker leaks. Its unique scoring algorithm weighs the impact of your leak against average win-rates. And it suggests ways to correct those leaks through the use of videos (over 50) and written modules. LEARN MORE.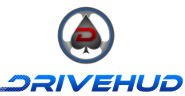 DriveHUD – DriveHUD is a poker database and HUD for your online poker play. It overlays a HUD on your online poker tables, and display vital stats about each opponent on your table. It tracks and records all of the hands that you play online. This allows you to review, re-play, filter, graph and analyze all of the hands you've played. So you can improve your poker game. LEARN MORE.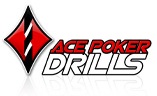 Ace Poker Drills – Ace Poker Drills is a poker training software that gives you a "flash card" style training for Odds and Outs, Equity, and Pre-Flop play. The Pre-Flop trainer will help you to easily recognize which hands to play in different positions. Odds and Outs trainer will get you to quickly calculate your odds and outs in various situations. Equity Trainer will quiz you on equity calculations for different hands. Then you can know your equity in any given scenario. LEARN MORE.