It may be easy to forget in the world of modern poker, one that revolves around math concepts, but people used to doubt the intellectuality of poker players.  Pros were thought of, in the '70s, '80s, and '90s, as hucksters, sweaty dudes in velour who just know how to play cards.  But all along there have been some educated poker pros, and here are the ten who have the most formal education.  We're not talking "smartest" here, but those with some serious theory between their ears.
Annie Duke
Not everyone realizes that Duke went pretty darn far in school.  After a double major in English and Psych at the prestigious Columbia, she went on to study Cognitive Psych on the grad level, beginning her Master's Degree before getting married and moving to Montana…where she started playing poker.
Vanessa Selbst
Vanessa's education is often mentioned on TV, as well it should be.  After undergrad at Yale, she got her law degree at that Ivy League school.  Lawyers are supposed to make a lot of money, and Selbst is listed as having $10.7 M in lifetime tournament winnings.
Barry Greenstein
The Robin Hood of Poker kind of looks like a high school math teacher, or maybe a prof.  That's not so misleading.  He snagged an undergrad degree in Computer Sci at the University of Illinois.  From there, he began heading toward a life of chalk dust on his hands (not realizing academia would be going to dry-erase technology) by working on a Ph.D. in Math.  He got really, really close, but didn't make it to the river of a dissertation defense.
Instead, Greenstein threw caution to the wind to work for a fledgling company called Symantec.  Whatever happened to them?  Anyway, the man knows his math, and he was a computer kid before a later generation of them would dominate poker.
Bill Chen
If you went to college, how many of your buddies were triple majors?  For God's sakes, Bill, get out and throw the Frisbee around sometime.  Chen majored in Physics, Math, and Computer Science—you know, artsy, frivolous subjects.
From there it was a Ph.D. in Math from Berkeley.  Perhaps you've used the book he co-authored with Jerrod Ankenman, The Mathematics of Poker.
Elena Stover
At this point in the list, having a Master's Degree isn't going to cut it.  Elena Stover, as a handy example, has a Ph.D. in cognitive neuroscience.  Sitting across the table from her, you'd have to assume she's sizing up your thought patterns.
She calls herself a recovering academic and has teaching and editing experience to fall back on if spades and diamonds and so on lose their luster.
Lee Nelson
Like Guy Laliberte and Paul Phillips, Lee Nelson has never been a pro poker player, but a serious one with plenty of skill.
He's also a doctor, and not of philosophy.  He built a wellness retreat in his native New Zealand and has authored a book on prostate cancer.  It's a safe prop bet that this makes him the only man alive to have written books on both cancer and poker strategy: along with Blair Rodman, he's the co-author of Kill Phil and Kill Everyone.
A lot of poker fans became familiar with Nelson back in '06, he took down the Aussie Millions Main Event to the tune of $1.3M.
Marcel Vonk
The first Dutch player to win a WSOP bracelet knows about both string bets and string theory.  He is the author of a book on the theory, which says that everything in the universe is made of vibrating strings, rather than particles.
Vonk holds a Ph.D. in physics from the University of Amsterdam.
Michael Binger
Not to be outdone, Binger also holds a Ph.D., his in theoretical physics, from Stanford.  He got into blackjack for a school project and only then crossed over into poker.  You know him as, among other things, the third-place finisher in the 2006 ME.
Binger never mounted a long-term run as a full-time poker player; in 2014, he took a post at Knewton, a firm that writes adaptive learning software.
Will Tipton
You may not see Will Tipton on TV anytime soon, sitting in front of a deep stack at a final table. He's a heads-up specialist, and the author of Expert Heads Up No Limit Hold 'Em, vols. 1 and 2.  Will's education is in both Materials Science and in Computational Science and Engineering, and he was finishing his Ph.D. at Cornell when he wrote Vol. 1 of his book.  So if you lose a lot of money after studying it, it's pretty much your fault, right?
These days, quite a few of the strat books are being written by highly-educated poker players who apply a lot of theory to the game.
Dan Wilson
The Big Bang Theory has been the accepted model of the beginning of the universe for about half a century now.  But not only is it still being twisted and turned for more details (think the discovery of the Higgs Boson) but there are ways in which Multiverse Theory could call it into question, or at least add new components to it.
That's where Dan Wilson comes in.  He has studied radio ways from the universe's infancy and has a Ph.D. in Astrophysics from the National University of Ireland, Maynooth.
His poker life began just after he'd finished his Bachelor's.  He now spends more time peering into the eyes of opponents than into the lens of the telescope and has had some nice cash at EPT events and at the WSOP ME a few years back.
There you have it, poker players with Ph.D.'s and law degrees and medical degrees and even a bit of literature.  A wide variety of book-learnin' can pay dividends in poker.
================================================================================
What we're all about at
We offer the highest EV poker software, and training tools available on the net. These are recommended and used by today's top poker players from the world. We've been doing this since 2009 with the emphasis on offering unique and creative poker software that will help any level of poker player be a more thoughtful and successful player at the table. We'd invite you to check these titles out:

PokerZion – Get Started with PokerZion's Proven Poker Training for $7! From over 12+ years of playing poker, combined with techniques and tactics used to win over $500k+ in cash games, this the most comprehensive structured learning course on no-limit holdem. And it's only7$! All lessons include a combination of poker training videos, written and audio modules, quizzes and articles.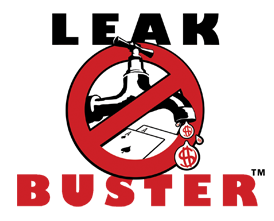 Leak Buster Software – Leak Buster is a poker software that interfaces with your Holdem Manager or PokerTracker database, and extracts key statistics about your play in order to find your largest poker leaks. Its unique scoring algorithm weighs the impact of your leak against average win-rates. And it suggests ways to correct those leaks through the use of videos (over 50) and written modules.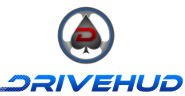 DriveHUD – DriveHUD is a poker database and HUD for your online poker play. It overlays a HUD on your online poker tables, and display vital stats about each opponent on your table. It tracks and records all of the hands that you play online. This allows you to review, re-play, filter, graph and analyze all of the hands you've played. So you can improve your poker game.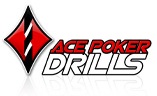 Ace Poker Drills – Ace Poker Drills is a poker training software that gives you a "flash card" style training for Odds and Outs, Equity, and Pre-Flop play. The Pre-Flop trainer will help you to easily recognize which hands to play in different positions. Odds and Outs trainer will get you to quickly calculate your odds and outs in various situations. Equity Trainer will quiz you on equity calculations for different hands. Then you can know your equity in any given scenario.