Learning never stops, in poker or in any other skill-based game.
Thanks to notable technological advancements, traditional books are being phased out, and in their place, audio books are taking over. Over the years, it has been proven that books in audio format are easier to read and offer an immersive learning experience.
To that end, I have compiled a list of 3 poker audio books which can be invaluable to poker players, both beginners, intermediates, and advanced players. The audio books are not listed in any particular order.
Best poker audiobooks
Secrets of Professional Tournament Poker, Volume 1: Fundamentals & How To Handle Varying Stack Sizes


By Jonathan Little

Jonathan little is without a doubt one of the best poker authors in existence today. Needless to say, he is also a professional poker player with over a decade of experience.

Over the course of his poker Career, Jonathan little has 2 WPT titles, and one WPT player of the year title. His cumulative earnings currently stand at $6,872,218 and he ranks 139th on the All-Time Money list.

The audiobook is tailored to meet the needs of both online and live poker players. However, the book is intended for tournament players and hence may not be a good fit for beginners.

The book can be a valuable tool for intermediate players who have been trying to reach the next level without success.
Reading Poker Tells


by Zachary Elwood

As the title suggests, the audiobook's main objective is to impart knowledge to poker players on how to read poker tells at the poker table.

Therefore, this poker audiobook is not ideal for online poker players, but it is a must-read for live poker players.

The Reading Poker Tells cuts across playing levels. It suits both intermediate, beginners, and advanced poker players. The audiobook discusses various involuntary reactions by players to several scenarios at a poker table.

Simply put, this audiobook can help you to isolate and interpret tells from your opponents. This will, in turn, give you an edge when it's your turn to act.

In addition, this poker audiobook also delves into ways with which you can discover your own tells and how you can eliminate them.
Strategies for Beating Small Stakes Poker Tournaments


by Jonathan Little

"Strategies for Beating Small Stakes Poker Tournaments" is another poker audiobook by Jonathan little tailored for tournament players. This audiobook is relevant to both live poker and online poker players.

Just to recap, the audiobook encompasses various aspects of small stakes poker tournaments. It lays bare some of the strategies a player can use to improve his tournament playing skills.

However, this audiobook is definitely not for beginners since it does not cover the basics.

================================================================================
What we're all about at
We offer the highest EV poker software, and training tools available on the net. These are recommended and used by today's top poker players from the world. We've been doing this since 2009 with the emphasis on offering unique and creative poker software that will help any level of poker player be a more thoughtful and successful player at the table. We'd invite you to check these titles out:

PokerZion – Get Started with PokerZion's Proven Poker Training for $7! From over 12+ years of playing poker, combined with techniques and tactics used to win over $500k+ in cash games, this the most comprehensive structured learning course on no-limit holdem. And it's only7$! All lessons include a combination of poker training videos, written and audio modules, quizzes and articles. LEARN MORE.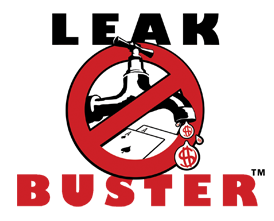 Leak Buster Software – Leak Buster is a poker software that interfaces with your Holdem Manager or PokerTracker database, and extracts key statistics about your play in order to find your largest poker leaks. Its unique scoring algorithm weighs the impact of your leak against average win-rates. And it suggests ways to correct those leaks through the use of videos (over 50) and written modules. LEARN MORE.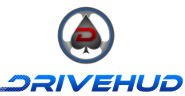 DriveHUD – DriveHUD is a poker database and HUD for your online poker play. It overlays a HUD on your online poker tables, and display vital stats about each opponent on your table. It tracks and records all of the hands that you play online. This allows you to review, re-play, filter, graph and analyze all of the hands you've played. So you can improve your poker game. LEARN MORE.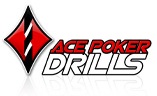 Ace Poker Drills – Ace Poker Drills is a poker training software that gives you a "flash card" style training for Odds and Outs, Equity, and Pre-Flop play. The Pre-Flop trainer will help you to easily recognize which hands to play in different positions. Odds and Outs trainer will get you to quickly calculate your odds and outs in various situations. Equity Trainer will quiz you on equity calculations for different hands. Then you can know your equity in any given scenario. LEARN MORE.