For eons on end, poker has been a community game for both the young and the old. To that end, over the years, producers always find a way to add intoxicating poker scenes which play an integral role in the development of the plot. Having said that, read on for top 3 poker-centric movies of all time
1. Rounders
Rounders is definitely the best poker movie ever made. Rounders made its inaugural debut on the big screen in 1998 and was directed by John Dahl. The movie revolves around two characters, Mike Mcdermott and Worm, played by veteran actors Matt Damon and Edward Norton respectively. To recap, the plot centers around the two characters as they immerse themselves into New York high-stakes poker community in a bid to help Worm repay a debt. What follows are epic poker scenes which are detailed enough for any poker player. Rounders has arguably the highest tally of poker scenes when compared to any other movie for that matter.
2. Cincinnati Kid
Cincinnati Kid is a poker-centered movie developed and released in 1965. Obviously, considering the timeline for its release, the graphics are not that good but the plot is decent. The plot revolves around one character, the Cincinnati Kid character played by Steve Mcqueen, and his meteoric rise to stardom in gambling circles. In the movie's climactic scene, the Cincinnati Kid goes head-on with the most feared gambler of that time, Lancy Howard- a character played by Edward Robinson, in a 5-card stud game. The movie culminates in a tense final hand with one of the longest and best stare downs. Over the years, this movie has received its fair share of positive and negative criticism. However, it is undoubtedly one of the best poker movies of all time.
3. A Big Hand for The Little Lady
This is yet another realistic old school poker movie with not so good graphics. The plot of "A big hand for The Little Lady" is not only ideal for poker players but can also double up as a family movie. The plot is somewhat straightforward and revolves around a poor farmer who gets caught up in a high-stakes game of poker on his way to buy a piece of land. In a real sense, the poker game is so integral to the development of the plot that it is the movie itself. The poor man is so awful at poker to an extent that he faints on the realization that he is almost squandering the family fortune. Shortly after, his wife joins the table against the poker bigwigs in that town. Even though there is no CGI or props to make you stand from your seat, the poker game in this movie is pretty much realistic and the odds are plausible too.
==============================================================
What we're all about at Ace Poker Solutions
We offer the highest EV poker software, and training tools available on the net, recommended and used by today's top poker players from the world. We've been doing this since 2009 with the emphasis on offering unique and creative poker software that will help any level of poker player be a more thoughtful and successful player at the table. We'd invite you to check these titles out: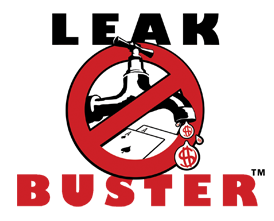 Leak Buster Software – Leak Buster is a poker software that interfaces with your Holdem Manager or PokerTracker database, and extracts key statistics about your play in order to find your largest poker leaks. Its unique scoring algorithm weighs the impact of your leak against average win-rates and suggests ways to correct those leaks through the use of videos (over 50) and written modules.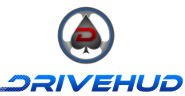 DriveHUD – DriveHUD is a poker database and HUD for your online poker play. It will overlay a HUD on your online poker tables, and display vital stats about each of the opponents on your table. It will track and record all of the hands you play online, allowing you to review, re-play, filter, graph and analyze all of the hands you've played so you can improve your poker game.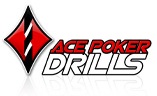 Ace Poker Drills – Ace Poker Drills is a poker training software that gives you a "flash card" style training for Odds and Outs, Equity, and Pre-Flop play. The Pre-Flop trainer will help you to easily recognize which hands to play in different positions. Odds and Outs trainer will get you to quickly calculate your odds and outs in various situations. Equity Trainer will quiz you on equity calculations for different hands, so you can know your equity in any given scenario.