Daniel Negreanu is a reputable high-stakes poker player with an impressive record. However, there are a couple of things that you probably don't know about Negreanu. Read on for top 5 things you didn't know about Daniel Negreanu.
He is a staunch vegan
Did you know Negreanu is a vegan? Well, now you know. However, before he jumped on the vegetarians' bandwagon, he was a "carnivore" and he usually loved a meat-heavy diet.
In his own words, he loved burgers and steak accompanied by wine, beer, or vodka. In 2000, he decided that a lifestyle change was his only chance at a healthier life and he gave up meat. He, however, became a committed vegan in 2006.
If it wasn't for poker, he would have probably become an actor
Like everyone else, when he was a kid, Negreanu dreamed of becoming an actor.
As a matter of fact, he auditioned for a role in New Adventures of Pippy Longstocking movie for the role of Tommy at the age of 12. He passed the first hurdle of the auditions and he was among the six child actors who got a callback.
Unfortunately, the film never saw the light of day. Interestingly, he was even offered an important role in the Little Shop of Horrors musical at Vanier High School, but he declined. Who knows what could have become of him if had accepted the role?
He has been in The Millionaire Matchmaker
Finding a soul mate is usually the main life goal for most hopeless romantics, and Daniel Negreanu is no exception. He was prepared to go all the way. He even went to The Millionaire Matchmaker-an American reality TV show.
However, everything did not go to plan. His first date was a total disaster as his date passed out while they were kissing after the air conditioning on his private jet failed.
He loves playing soccer
Apart from playing cards, Negreanu loves playing soccer ( or football, depending on where you live!). He is right-footed(but he is left-handed) and he loves playing on the right-wing.
Also, he is quite fast and he can beat a defender or two. However, he rarely finds the back of the net. For the love of the game, he even hired a coach to improve his game. And not just any coach. The coach of the Las Vegas Legends indoor soccer team!
He adores hockey
Having lived in Canada before moving to the states, like most Canadians, his love for hockey is out of this world. He even campaigned for a Las Vegas NHL franchise and in 2016, his prayers were answered. Las Vegas now has an NHL team, Golden Knights.
================================================================================
What we're all about at
We offer the highest EV poker software, and training tools available on the net. These are recommended and used by today's top poker players from the world. We've been doing this since 2009 with the emphasis on offering unique and creative poker software that will help any level of poker player be a more thoughtful and successful player at the table. We'd invite you to check these titles out:

PokerZion – Get Started with PokerZion's Proven Poker Training for $7! From over 12+ years of playing poker, combined with techniques and tactics used to win over $500k+ in cash games, this the most comprehensive structured learning course on no-limit holdem. And it's only7$! All lessons include a combination of poker training videos, written and audio modules, quizzes and articles. LEARN MORE.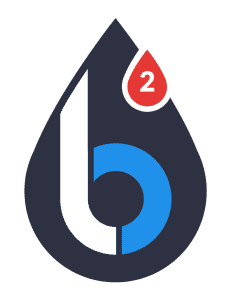 Leak Buster Software – Leak Buster is a poker software that interfaces with your Holdem Manager or PokerTracker database, and extracts key statistics about your play in order to find your largest poker leaks. Its unique scoring algorithm weighs the impact of your leak against average win-rates. And it suggests ways to correct those leaks through the use of videos (over 50) and written modules. LEARN MORE.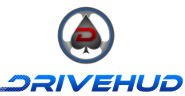 DriveHUD – DriveHUD is a poker database and HUD for your online poker play. It overlays a HUD on your online poker tables, and display vital stats about each opponent on your table. It tracks and records all of the hands that you play online. This allows you to review, re-play, filter, graph and analyze all of the hands you've played. So you can improve your poker game. LEARN MORE.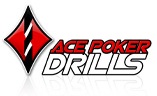 Ace Poker Drills – Ace Poker Drills is a poker training software that gives you a "flash card" style training for Odds and Outs, Equity, and Pre-Flop play. The Pre-Flop trainer will help you to easily recognize which hands to play in different positions. Odds and Outs trainer will get you to quickly calculate your odds and outs in various situations. Equity Trainer will quiz you on equity calculations for different hands. Then you can know your equity in any given scenario. LEARN MORE.