I believe everyone at some point in his/her life has played a hand or two of poker. You may have played recreational poker in your living room or you may be more inclined to play "real money" poker. However, it is worth noting there are several poker variants. Read on for more.
Here are the Top 5 Poker Variants offered by online poker rooms:
1. Texas Hold'em Poker
Texas Hold'em is arguably the most popular poker variant. Irrespective of whether you love wagering in a brick and mortar casino or an online poker room, Texas Hold'em is the total package. Hold'em is a flop-based 52-card deck poker game.
To start the game, all players are each dealt two hole cards. It is then followed by a round of betting know as pre-flop betting. A dealer then deals 3 rounds of community cards. Betting is allowed after each round of community cards is dealt. The player with the best 5-card hand wins.
2. Omaha Poker
Omaha's gameplay is somehow similar to Texas hold'em. The main difference between the two is the number of hole cards dealt to players. All other features of Texas Hold'em including pot limits, blinds, and betting also apply to Omaha. Omaha also uses a 52-card deck.
First, players are each dealt four hole cards. Similar to Hold'em, a dealer then deals 3 rounds of community cards.
In addition, a winning hand has to include any two hole cards and three community cards.
3. Seven Card Stud
Predominantly known as Stud Hi, Seven Card Stud is an entertaining form of poker offered by most online casinos. Gameplay involves two hole cards and several "upcards".
First, two hole cards and one upcard are dealt to all the players. After a round of betting, three more rounds of upcards is dealt followed by a downcard. Betting is allowed after each upcard is dealt.
At the end of a hand, each player has a total of seven cards. Four of the cards are face up and three are face down. A player then makes a 5-card winning combination from the 7 cards.
4. Draw Poker
Before Texas Hold'em went mainstream, draw poker reigned supreme. Draw poker is a flop-based game played with a 52-card deck.
In matters gameplay, each player is dealt 5 cards face down. The first round of betting then begins.
Interestingly, unlike other forms of poker, players can discard unwanted cards and draw new cards after the first round of betting.
5. Fast Fold Poker
Nowadays, almost all poker rooms offer this type of poker variant. Just like sit n' go tournaments, fast fold poker offers a fast-paced poker environment.
Usually, fast-fold poker involves being transferred to another table when you fold. You don't have to wait for an outcome on a table you are no longer participating.
==============================================================
We offer the highest EV poker software, and training tools available on the net. These are recommended and used by today's top poker players from the world. We've been doing this since 2009 with the emphasis on offering unique and creative poker software that will help any level of poker player be a more thoughtful and successful player at the table. We'd invite you to check these titles out:

PokerZion – Get Started with PokerZion's Proven Poker Training for $7! From over 12+ years of playing poker, combined with techniques and tactics used to win over $500k+ in cash games, this the most comprehensive structured learning course on no-limit holdem. And it's only7$! All lessons include a combination of poker training videos, written and audio modules, quizzes and articles.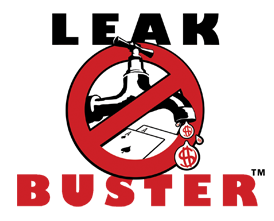 Leak Buster Software – Leak Buster is a poker software that interfaces with your Holdem Manager or PokerTracker database, and extracts key statistics about your play in order to find your largest poker leaks. Its unique scoring algorithm weighs the impact of your leak against average win-rates. And it suggests ways to correct those leaks through the use of videos (over 50) and written modules.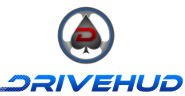 DriveHUD – DriveHUD is a poker database and HUD for your online poker play. It overlays a HUD on your online poker tables, and display vital stats about each opponent on your table. It tracks and records all of the hands that you play online. This allows you to review, re-play, filter, graph and analyze all of the hands you've played. So you can improve your poker game.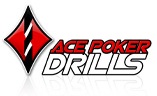 Ace Poker Drills – Ace Poker Drills is a poker training software that gives you a "flash card" style training for Odds and Outs, Equity, and Pre-Flop play. The Pre-Flop trainer will help you to easily recognize which hands to play in different positions. Odds and Outs trainer will get you to quickly calculate your odds and outs in various situations. Equity Trainer will quiz you on equity calculations for different hands. Then you can know your equity in any given scenario.