Even with dozens of casinos already built and operational, Vietnam is yet to completely legalize casino gambling. The existing casinos only cater to the foreign population. However, Vietnam gamblers have a reason to smile. Casino gambling will now be offered in the country.
A casino located in Phu Quoc and owned by the reputable real estate developer, Vingroups, has finally been allowed by the government to offer gambling services to local citizens. The casino is one of the two that will be piloting a three-year program. Hopefully, after the three years, casino gambling will be fully legalized of local citizens.
Criteria for Vietnam casino gambling pilot gambling
Keeping in mind that it's only a pilot program, the government has outlined a set of rules to be followed.
• Gamblers must at least 21 years old
• All prospective gamblers must have a monthly income of at least $432(equivalent to 10 million Vietnamese dong).
• All gamblers will have to buy a daily entrance fee of $44(or 1 million dong). Alternatively, prospective gamblers can pay a$1,080 monthly fee (25 million Vietnamese dong).
Vietnam lost revenue
The decision to legalize casino gambling for locals came after it was reported that the country was missing out on $800 million (18526600000000 Vietnamese dongs!) per year.
Citizens would only wager or play poker if they traveled to Cambodia. The current laws prohibit casino gambling in Vietnam – unless you are a foreigner.
Grappling with a ballooning wage bill, casino gambling will increase tax revenues. It is believed that the legalization of casino gambling will eliminate the need for traveling to Cambodia.
At the moment, casinos are mushrooming everywhere. Already, there are 7 casinos which have been granted operation licenses. Also, three casinos are said to either be under construction or waiting licensing.
The casino projects have attracted financing from external investors from countries such as Australia, Macau, Canada, Singapore, and Hong Kong.
==============================================================
We offer the highest EV poker software, and training tools available on the net. These are recommended and used by today's top poker players from the world. We've been doing this since 2009 with the emphasis on offering unique and creative poker software that will help any level of poker player be a more thoughtful and successful player at the table. We'd invite you to check these titles out:

PokerZion – Get Started with PokerZion's Proven Poker Training for $7! From over 12+ years of playing poker, combined with techniques and tactics used to win over $500k+ in cash games, this the most comprehensive structured learning course on no-limit holdem. And it's only7$! All lessons include a combination of poker training videos, written and audio modules, quizzes and articles.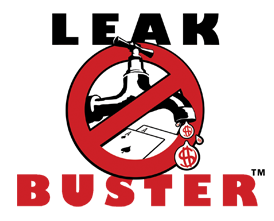 Leak Buster Software – Leak Buster is a poker software that interfaces with your Holdem Manager or PokerTracker database, and extracts key statistics about your play in order to find your largest poker leaks. Its unique scoring algorithm weighs the impact of your leak against average win-rates. And it suggests ways to correct those leaks through the use of videos (over 50) and written modules.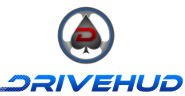 DriveHUD – DriveHUD is a poker database and HUD for your online poker play. It overlays a HUD on your online poker tables, and display vital stats about each opponent on your table. It tracks and records all of the hands that you play online. This allows you to review, re-play, filter, graph and analyze all of the hands you've played. So you can improve your poker game.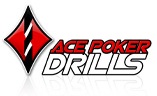 Ace Poker Drills – Ace Poker Drills is a poker training software that gives you a "flash card" style training for Odds and Outs, Equity, and Pre-Flop play. The Pre-Flop trainer will help you to easily recognize which hands to play in different positions. Odds and Outs trainer will get you to quickly calculate your odds and outs in various situations. Equity Trainer will quiz you on equity calculations for different hands. Then you can know your equity in any given scenario.