Latvia's Vitalijs Zavorotnijs outplayed a pool of 1227 participants to win €600,000 at the WPT Barcelona €3,300 Main Event. Zavorotnijs also won a $15,000 seat to the Baccarat Crystal WPT Tournament of Champions that will take place later on in the year.
Even though he has evolved to be a stellar poker player, Vitalijs Zavorotnijs was quick to credit his winning to luck. Zavorotnijs said that no one wins a tournament without luck on their side.
Vitalijs Zavorotnijs glowing track record
The "lucky" win at the WPT Barcelona Main Event was Zavorotnijs' second big win this year. By winning the Barcelona event, the Latvian's yearly winnings are now over one million dollars. As February drew to an end, Vitalijs Zavorotnijs recorded a win at the Kings of Tallinn €1,100 Main Event.
The prize money the Latvian won at the February tournament was his year's all-time highest win. Nonetheless, his victory at the WPT Barcelona Main Event currently serves as his career's highest winnings.
The WPT Barcelona Main Event is one of the 2019's largest poker tournaments, and it surpassed its €3,000,000 prize guarantee. The 1,227 entries generated a cash prize pool estimated to be worth €3,570,570.
In addition, Poker players, pundits, and enthusiasts claim that the just concluded Barcelona Main Event is the 2nd largest WPT Main Event in terms of Prize Pool of the season XVII.
2019 WPT Barcelona Main Event Final Table Recap
The 5th and final day of the WTP Barcelona Main Event began with six players all from six different countries. These players would then compete for the lion's share of the slightly over €3.5 million prize pool. Vitalijs Zavorotnijs started the final day with a small chip lead over Eric Sfez, a France national.
The Latvian lead did not last long as Eric Sfez soon surpassed him during the opening hands. With the lead already lost, Vitalijs Zavorotnijs had to exercise patience and mental strength to eventually win the WPT Barcelona Main Event.
Zavorotnijs entered the heads-up play with a chip advantage against Kolev. The chip advantage was 3.5:1, and the heads-up action lasted three hands. On the final hand, Vitalijs Zavorotnijs landed a flush to eliminate Kolev, who finished in 2nd place.
According to Zavorotnijs, the win didn't come easy. Speaking to PokerStars, the Latvian Pro-Poker Player said that the victory at WPT Barcelona Main Event left him both happy and exhausted.
By winning the WPT Barcelona Main Event, Vitalijs Zavorotnijs became the first Latvian to win a WPT Main Event Championship in the tours illustrious history, this becoming a dream come true for Zavorotnijs and the Latvians.
Finally, Zavorotnijs plans to enjoy some time with his wife (won a satellite into the Main Event this week), friends, and 4-year old daughter before embarking on WPT Tournament of Champions that will be held in Las Vegas.
================================================================================
What we're all about at
We offer the highest EV poker software, and training tools available on the net. These are recommended and used by today's top poker players from the world. We've been doing this since 2009 with the emphasis on offering unique and creative poker software that will help any level of poker player be a more thoughtful and successful player at the table. We'd invite you to check these titles out:

PokerZion – Get Started with PokerZion's Proven Poker Training for $7! From over 12+ years of playing poker, combined with techniques and tactics used to win over $500k+ in cash games, this the most comprehensive structured learning course on no-limit holdem. And it's only7$! All lessons include a combination of poker training videos, written and audio modules, quizzes and articles. LEARN MORE.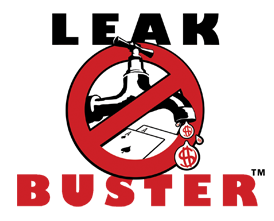 Leak Buster Software – Leak Buster is a poker software that interfaces with your Holdem Manager or PokerTracker database, and extracts key statistics about your play in order to find your largest poker leaks. Its unique scoring algorithm weighs the impact of your leak against average win-rates. And it suggests ways to correct those leaks through the use of videos (over 50) and written modules. LEARN MORE.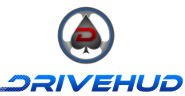 DriveHUD – DriveHUD is a poker database and HUD for your online poker play. It overlays a HUD on your online poker tables, and display vital stats about each opponent on your table. It tracks and records all of the hands that you play online. This allows you to review, re-play, filter, graph and analyze all of the hands you've played. So you can improve your poker game. LEARN MORE.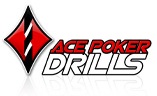 Ace Poker Drills – Ace Poker Drills is a poker training software that gives you a "flash card" style training for Odds and Outs, Equity, and Pre-Flop play. The Pre-Flop trainer will help you to easily recognize which hands to play in different positions. Odds and Outs trainer will get you to quickly calculate your odds and outs in various situations. Equity Trainer will quiz you on equity calculations for different hands. Then you can know your equity in any given scenario. LEARN MORE.