Gone are the days when you had to drive to your local casino to enjoy a hand or two of Texas Hold'em. Nowadays, you can play poker online, during a lunch break or dead in the night. However, to start an online poker career, you have to choose a poker room. Choosing a poker room can't be that difficult, or can it?
Well, if you are not careful, you can sign up with a scam poker room. Rogue poker sites have devised ingenious tactics to defraud innocent players including but not limited to bureaucratic withdrawals, identity theft, outcome manipulation, and software failures.
Here are some of the factors to consider when choosing a poker room.
Factors to consider when choosing a poker room
1. Reputation
First things first, it is advisable to consider the reputation of a poker room. If there are tons of negative reviews there is likelihood you will suffer the same fate. In that, if a poker room has a poor reputation; it may not be a good idea to sign up with them.
To that end, there are several ways to check a site's reputation.
• Check out several poker forums – If a poker room has a questionable reputation, you are likely to find a barrage of negative reviews on poker forums.
• Online poker news sites – You can always find controversial headlines on dishonest poker rooms on poker news sites.
• Affiliate forums – Even though affiliates are always in bed with poker sites, before players are screwed, affiliates are usually the first to feel the heat.
2. Banking
Banking is arguably the most important factor to consider when choosing a poker site. Before submitting registration details, it is imperative to consider the range of payment methods offered. Also, it is important to check if the whole process is secure.
You don't want your bank details to fall on the wrong hands, or do you?
3. Range of games
Usually, reputation goes hand in hand with the number of games available. Most reputable poker rooms have multiple poker games available. In addition, it beats logic why you should register with a poker room which only offers Texas Hold 'em whereas you only know how to play Omaha. Well, you have to check if the available games suit your playing style. It is also prudent to check VIP programs being run by the poker room as well as bonuses being offered.
You can read about different types of poker games here.
==============================================================
We offer the highest EV poker software, and training tools available on the net. These are recommended and used by today's top poker players from the world. We've been doing this since 2009 with the emphasis on offering unique and creative poker software that will help any level of poker player be a more thoughtful and successful player at the table. We'd invite you to check these titles out:

PokerZion – Get Started with PokerZion's Proven Poker Training for $7! From over 12+ years of playing poker, combined with techniques and tactics used to win over $500k+ in cash games, this the most comprehensive structured learning course on no-limit holdem. And it's only7$! All lessons include a combination of poker training videos, written and audio modules, quizzes and articles.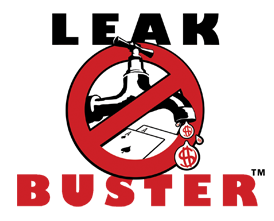 Leak Buster Software – Leak Buster is a poker software that interfaces with your Holdem Manager or PokerTracker database, and extracts key statistics about your play in order to find your largest poker leaks. Its unique scoring algorithm weighs the impact of your leak against average win-rates. And it suggests ways to correct those leaks through the use of videos (over 50) and written modules.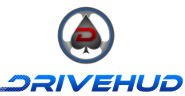 DriveHUD – DriveHUD is a poker database and HUD for your online poker play. It overlays a HUD on your online poker tables, and display vital stats about each opponent on your table. It tracks and records all of the hands that you play online. This allows you to review, re-play, filter, graph and analyze all of the hands you've played. So you can improve your poker game.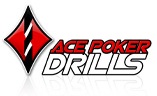 Ace Poker Drills – Ace Poker Drills is a poker training software that gives you a "flash card" style training for Odds and Outs, Equity, and Pre-Flop play. The Pre-Flop trainer will help you to easily recognize which hands to play in different positions. Odds and Outs trainer will get you to quickly calculate your odds and outs in various situations. Equity Trainer will quiz you on equity calculations for different hands. Then you can know your equity in any given scenario.