Samantha Abernathy is a 25-year old gorgeous Poker player who's been making headlines lately due to her impeccable Poker skills and prop bets with Dan Bilzerian.
Samantha is from Las Vegas. Before starting playing professional Poker, Samantha used to work full time as a graphics designer in a digital agency, making games, software, and apps.  When Samantha decided to play Poker, she resigned from her job and started to freelance with Poker. This helped her work more creatively in her professional and play Poker with more focus. Samantha says that during her job she realized that 9-to-5 wasn't for her.
She was on a holiday trip with Steve Aoki and Waka Flocka. Steve and Waka decided to go to Russia for the winter Olympics, but Samantha decided to stay in Florida. One evening, bored, she went to a Poker room and somehow fell in love with it.  But Samantha says that working as a UX designer in the past helped her in Poker. She developed her left brain (logical) skills and right brain (creativity, intuitiveness) during her job years. These skills now help her in Poker.
Samantha says that music and dance inspire her. She thinks that people who are genius always have an element of 'craziness' in them.
Samantha says that she's always comfortable on the females' table. But when she's playing Poker with men, she always has headphones on. Not because she wants to listen to songs while playing, but she uses headphones as a barrier. Samantha says that it isn't easy for women to find backers in the Poker industry. She loves men who treat women as equal players on the table.
Samantha mostly plays $2-$5 and $5-$10 no-limit hold'em cash games. Samantha's lifetime earnings stand at a whopping $545,427.
Samantha loves the competition and pain involved in Poker. She was a gymnast in the past. She says that she had two Russian coaches who helped her develop a competitive mindset.
Samantha and Dan Bilzerian are close friends (No, not the way you are thinking). Last year, Dan offered $10,000 to Samantha if she could complete a bike ride from Las Vegas to Los Angeles. Samantha won the bet.
================================================================================
What we're all about at
We offer the highest EV poker software, and training tools available on the net. These are recommended and used by today's top poker players from the world. We've been doing this since 2009 with the emphasis on offering unique and creative poker software that will help any level of poker player be a more thoughtful and successful player at the table. We'd invite you to check these titles out:

PokerZion – Get Started with PokerZion's Proven Poker Training for $7! From over 12+ years of playing poker, combined with techniques and tactics used to win over $500k+ in cash games, this the most comprehensive structured learning course on no-limit holdem. And it's only7$! All lessons include a combination of poker training videos, written and audio modules, quizzes and articles.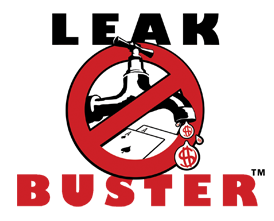 Leak Buster Software – Leak Buster is a poker software that interfaces with your Holdem Manager or PokerTracker database, and extracts key statistics about your play in order to find your largest poker leaks. Its unique scoring algorithm weighs the impact of your leak against average win-rates. And it suggests ways to correct those leaks through the use of videos (over 50) and written modules.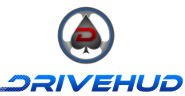 DriveHUD – DriveHUD is a poker database and HUD for your online poker play. It overlays a HUD on your online poker tables, and display vital stats about each opponent on your table. It tracks and records all of the hands that you play online. This allows you to review, re-play, filter, graph and analyze all of the hands you've played. So you can improve your poker game.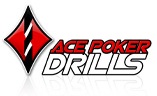 Ace Poker Drills – Ace Poker Drills is a poker training software that gives you a "flash card" style training for Odds and Outs, Equity, and Pre-Flop play. The Pre-Flop trainer will help you to easily recognize which hands to play in different positions. Odds and Outs trainer will get you to quickly calculate your odds and outs in various situations. Equity Trainer will quiz you on equity calculations for different hands. Then you can know your equity in any given scenario.