In 2018, the poker community was abuzz with the news that Red Dead Redemption was adding numerous features, chief among them being the ability to play poker against fellow players.
However, some users have been finding it impossible to use this new exciting feature. Well, if you can't access the new online poker future, don't worry; your copy of the game is not faulty.
According to Rockstar Games, the creator of Red Dead Redemption 2, the problem is regulatory. The company disclosed that, since some of the regions are yet to legalize poker. Players from such regions cannot access the poker feature in the game.
Red Dead Redemption Poker
If you are planning on how to eke out a living through Red Dead, I have bad news for you. You can't make money on the platform. At the moment, players cannot wager real money, but can only use virtual play money.
Even though players can purchase an in-game currency known as Gold, the creators of the game are yet to provide a way to buy virtual cash that's used at poker tables.
However, in the future, Rockstar Games might transition from play money poker to real money poker. Today, if the game was to offer real money poker, governments will most likely view it as illegal gambling since Rockstar Games has not applied to be licensed. It may become a regulatory nightmare.
On the game's subreddit, several players have posted the response they got from the company on the poker unavailability issue.
One Redditor posted:
"We are sorry to let you know that the availability of Poker in Red Dead Online is dependent on regional laws and regulations and may not be available to all players," a support representative wrote back to one user. "In short, poker won't be available in countries where online gambling is restricted or illegal. We apologize if this had caused any inconvenience."
Affected regions
Even though the company is yet to release an official list of the affected countries, Youtuber known as Pineapple has created a video listing restricted regions.
From the video, players from Jordan and UAE can't access the hold'em games. The video also lists Belgium, but that's hardly surprising since Belgium has strict laws on online gambling.
Portugal players can't also access poker games. However, it seems that all Americans can access the poker games, even though online poker is yet to be legalized in all states.
================================================================================
What we're all about at
We offer the highest EV poker software, and training tools available on the net. These are recommended and used by today's top poker players from the world. We've been doing this since 2009 with the emphasis on offering unique and creative poker software that will help any level of poker player be a more thoughtful and successful player at the table. We'd invite you to check these titles out:

PokerZion – Get Started with PokerZion's Proven Poker Training for $7! From over 12+ years of playing poker, combined with techniques and tactics used to win over $500k+ in cash games, this the most comprehensive structured learning course on no-limit holdem. And it's only7$! All lessons include a combination of poker training videos, written and audio modules, quizzes and articles. LEARN MORE.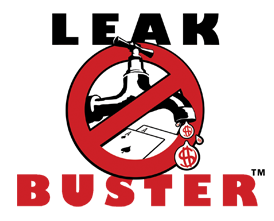 Leak Buster Software – Leak Buster is a poker software that interfaces with your Holdem Manager or PokerTracker database, and extracts key statistics about your play in order to find your largest poker leaks. Its unique scoring algorithm weighs the impact of your leak against average win-rates. And it suggests ways to correct those leaks through the use of videos (over 50) and written modules. LEARN MORE.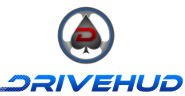 DriveHUD – DriveHUD is a poker database and HUD for your online poker play. It overlays a HUD on your online poker tables, and display vital stats about each opponent on your table. It tracks and records all of the hands that you play online. This allows you to review, re-play, filter, graph and analyze all of the hands you've played. So you can improve your poker game. LEARN MORE.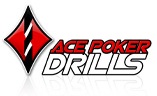 Ace Poker Drills – Ace Poker Drills is a poker training software that gives you a "flash card" style training for Odds and Outs, Equity, and Pre-Flop play. The Pre-Flop trainer will help you to easily recognize which hands to play in different positions. Odds and Outs trainer will get you to quickly calculate your odds and outs in various situations. Equity Trainer will quiz you on equity calculations for different hands. Then you can know your equity in any given scenario. LEARN MORE.