Winamax, a reputable online poker entity is facing litigation on grounds that they failed to protect transparency and integrity "of its gaming operations". According to PokerIndustryPro, Winamax is being sued by 6 poker players.
The lawsuit stems from a recent investigation on "bottling" allegations on two players.
Bottling is an advanced form of cheating whereby a player uses an automated program set up against human players.
The two players allegedly used bots in multiple occasions in Winamax's Expresso games.
Maxime Lemaitre is among the 6 players who originally initiated legal action against Winamax. And they are suing for damages between €10,000 and €50,000 each. However, other players have since joined the collective action suit to take the tally to 16 players.
How it happened
On June 9, a whistleblower under the name "batmax" posted a detailed report on gaming activity on the two suspected bots. Maxime Lemaitre was the whistleblower and his report triggered a quick action from Winamax, according to pokerpro. The two accounts were suspended shortly after.
In a surprise turn of events, Winamax invited the two players to play live poker in-front of their employees at their Paris office. This was to prove their innocence. However, only one of the players honored the invite.
"Victoria Mo" who honored the invite and had to play 400 sit 'n' go's at €100 and €250 to exonerate himself. As a result, his balance was restored. The account of the other player – "Twopandas" who did not honor the invitation was suspended and consequently, remaining account balance was seized.
Winamax posted the results of their month-long investigation on July 30th on club poker forum. According to the report, as reported by poker industry pro, Victoria Mo was absolved of any wrongdoing but his account was to remain suspended. On the other hand, Winamax confirmed cheating on the part of TwoPandas and hence, his account was deactivated and the account balance seized.
Given the suspicion surrounding [VictoriaMo] and the general climate of mistrust … it was decided as a precaution not to lift the suspension of his account."
Winamax Repayments
After the fiasco, Winamax decided to repay all the affected players. Players who lost money playing against the two accounts received compensation shortly after the report was posted. They did not, however, disclose how they arrived at the amount of compensation each player was to get. As a result, some of the players felt that the online poker company was not transparent enough and that they were inadequately compensated.
==============================================================
What we're all about at

Ace

Poker Solutions
We offer the highest EV poker software, and training tools available on the net. These are recommended and used by today's top poker players from the world. We've been doing this since 2009 with the emphasis on offering unique and creative poker software that will help any level of poker player be a more thoughtful and successful player at the table. We'd invite you to check these titles out: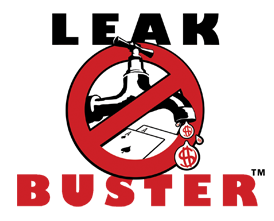 Leak Buster Software – Leak Buster is a poker software that interfaces with your Holdem Manager or PokerTracker database, and extracts key statistics about your play in order to find your largest poker leaks. Its unique scoring algorithm weighs the impact of your leak against average win-rates. And it suggests ways to correct those leaks through the use of videos (over 50) and written modules.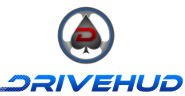 DriveHUD – DriveHUD is a poker database and HUD for your online poker play. It overlays a HUD on your online poker tables, and display vital stats about each opponent on your table. It tracks and records all of the hands that you play online. This allows you to review, re-play, filter, graph and analyze all of the hands you've played. So you can improve your poker game.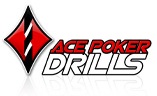 Ace Poker Drills – Ace Poker Drills is a poker training software that gives you a "flash card" style training for Odds and Outs, Equity, and Pre-Flop play. The Pre-Flop trainer will help you to easily recognize which hands to play in different positions. Odds and Outs trainer will get you to quickly calculate your odds and outs in various situations. Equity Trainer will quiz you on equity calculations for different hands. Then you can know your equity in any given scenario.