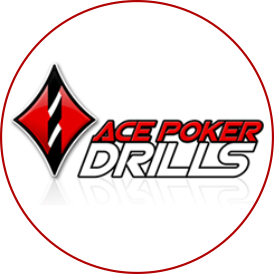 Ace Poker Drills is designed by successful poker players, for poker players. It will help any player to better remember which starting hands to play with and will help to strengthen their ability to calculate equity, odds, and outs.
Become an expert at the most important part of Texas hold'em, solid preflop decision making.
Ace Poker Drills (Poker Quiz) Overview
Ace Poker Drills is a very simple and intuitive poker training software aimed primarily at beginners to small stakes players. It places players in common preflop and postflop situations in a quiz-style format and provides feedback about how to improve their poker game. It also teaches people how to properly count outs and convert those outs to odds. It tracks and charts progress, and the equity/hand reading trainer part of the program is the only kind of its existence in the market. It also comes with a free poker equity calculator, which is the most advanced poker calculator currently on the market.
The preflop training application of APD is our most highly recommended product for micro stake players and is also our highest selling application for beginners. Eliminating those costly mistakes will pay for the software many times over! Read more about why it's so highly recommended HERE.
Ace Poker Drills (Combo pack) Features
Train yourself to instantly know what preflop starting hands to play profitably.
Get professional advice, and understand the best preflop course of action in different positions.
Learn to better understand your opponents hand ranges.
Learn to intuitively understand your approximate equity in any given situation by repetitive drilling.
Learn when checking, betting, raising, and folding is more profitable.
Learn to count your outs, including backdoor outs.
Learn wha

t your approximate odds of improving are in common poker situations.

Track your results, and graph your progress.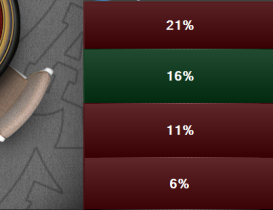 Multiple choice format quiz allows you to drill in repetitive learning situations quickly.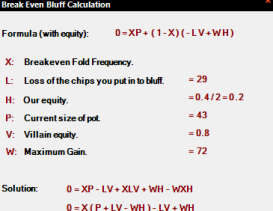 Full explanations on what is the most optimal EV play and why.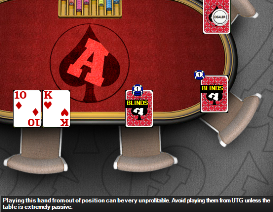 Advanced learning lessons so you know how to calculate every hand just like top pros.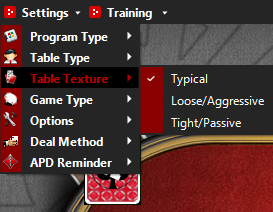 Multiple setting options to mimic the types of games you typically face.

EQUITY
TRAINER
---
$24.99
---
Knowing your Pot Odds and equity in any given situation will help you make good decisions that will increase your long-term profitability. Use this Poker Tool to learn, understand., and quickly calculate your expected share of the pot with Ace Poker Drills Equity Trainer.

PREFLOP
TRAINER
---
$24.99
---
An important part of winning big at small stakes Hold'em is playing better-starting hands than your opponents. Use our poker software to gain the ability to quickly recall what hands to bet, call, check, or fold in different positions. Master your preflop game with Ace Poker Drills Preflop Trainer.

ODDS/OUTS & EQUITY CALCULATOR
---
Free
---
Understanding the basic math of Poker Odds is essential to becoming a great player. Practice and build your calculation skills with Ace Poker Drills Odds and Outs Poker Tools and increase your profits at the tables. Also, you can use the FREE Poker Equity Calculator to quickly calculate your equity in any given poker situation.

COMBO
PACK
---
$39.99
---
Get all 3 products for 20% off when you purchase the Ace Poker Drills combo pack. Get the foundations and training that will make you a winner by committing to improving your game today!