Polished Poker (
Free poker books

) by John Anhalt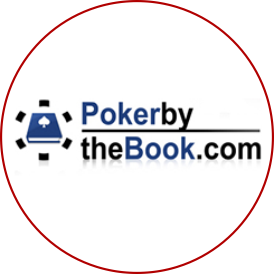 I am blessed that I didn't miss this offer and can't express enough how much John has inspired me to improve my poker game. Since reading Polished Poker, using the Ace Poker Solutions Equity Trainer, and diving into the content on LeakBuster, I've slowly improved as a poker player.
Poker by the Book Purchase

Poker by the Book: Volume I
$9.99
---
Poker Book with a proven wining system
---
Learn to master odds, outs and the math of no limit holdem
---
Post-flop betting strategies
---
Applicable to full ring and 6max NL holdem poker.
---
Available by Instant download
---

Poker by the Book: Volume II
$9.99
---
More post-flop betting strategies
---
Playing out of position
---
How to analyze complex poker situations
---
No Limit Holdem Player dependent adjustments
---
Available by Instant Download
---

Poker by the Book: Volume I & II
$14.99
---
A complete copy of Volume 1
---
A complete copy of Volume 2
---
Free Holdem Manager HUD
---
Free Poker Tracker 3 HUD
---
Complete Poker Books available today by Instant Download
---

Polished Poker Workbook: Volume II
$13.99
---
Hand Reading Exercises
---
Understanding Combinations and Fold Equity
---
Blind Play
---
Marginal Spots vs. 3-Bets
---
Available by Instant Download
---