PokerZion
Proven Poker Training, for $7.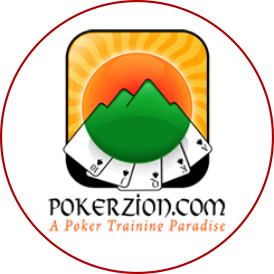 This course will ONLY cost you $7.
That's less than 2 lattes.
WHY?
Simple – I want you to level up your poker game. I enjoy connecting with people and teaching them a new craft. My hope is you'll want to check out other great products we offer as well. You'll gain lots of value from this course – so much that you'll be sharing it with your friends in no time.
I know you will!
What will you receive in my poker course for only 7$?
45+ Structured Strategy Videos on topics such as:
Why should I bother
signing up?
The proven methods on this complete poker training course were developed by a long time winning and well-respected poker player.
Profitable poker is about knowing how to analyze any given poker situation, and come to sound conclusions as consistently as possible. John's course will give you the tools to do this, each and every time.
This is the best deal that you can find on the internet today. It will deepen your understanding of poker, in no time.
What other poker players are saying
"John's coaching advice is very good! With so much contrasting advice he easily cuts through and separates out the BS, and provides multiple approaches to understanding the same concept. His ability to clearly and concisely explain his ideas and advanced poker concepts is his primary strength as a poker coach."
"John is in my humble opinion one of the most knowledgeable cash games professionals in the business and if you can use his material or listen to his advice then it will be to your benefit. I have no doubt that the primary source of his poker wisdom comes from the extra knowledge gleaned whilst creating his Leakbuster software for poker analysis."
Plus access to over 100+ Live session Tournament, S&G, and Cash Game Sessions!
Who will benefit from this course?
This is not a complete beginner's course.
You need to have some online poker experience, but this course will teach you how to win.
I've poured in everything I've learned over the last 12+ years of playing poker.
The same techniques and tactics I've used to win over $500k+ in cash games playing mostly part-time.
If you're a winning small stakes player, playing 100nl for example, you will learn plenty from this course.
Its main target is micro and small stakes players, but there's plenty of mid stakes material as well.
Sign up today and get Proven Poker Training for
ONLY $7!