[DH2] How to setup Bluestacks V5 Emulator with Asian Hand Converter integrated in DriveHUD 2
BlueStacks is one of our preferred emulators PLUS it works really well with Asian Hand Converter. (which allows you to run a HUD on poker apps!)
The Asian Hand Converter will work with both V4 and V5 versions. You can download either version from the Bluestacks website.
Important: Asian Hand Converter only supports Nougat-32 emulators.
1. Download the latest emulator (for PC).
Click here to download the Bluestacks emulator.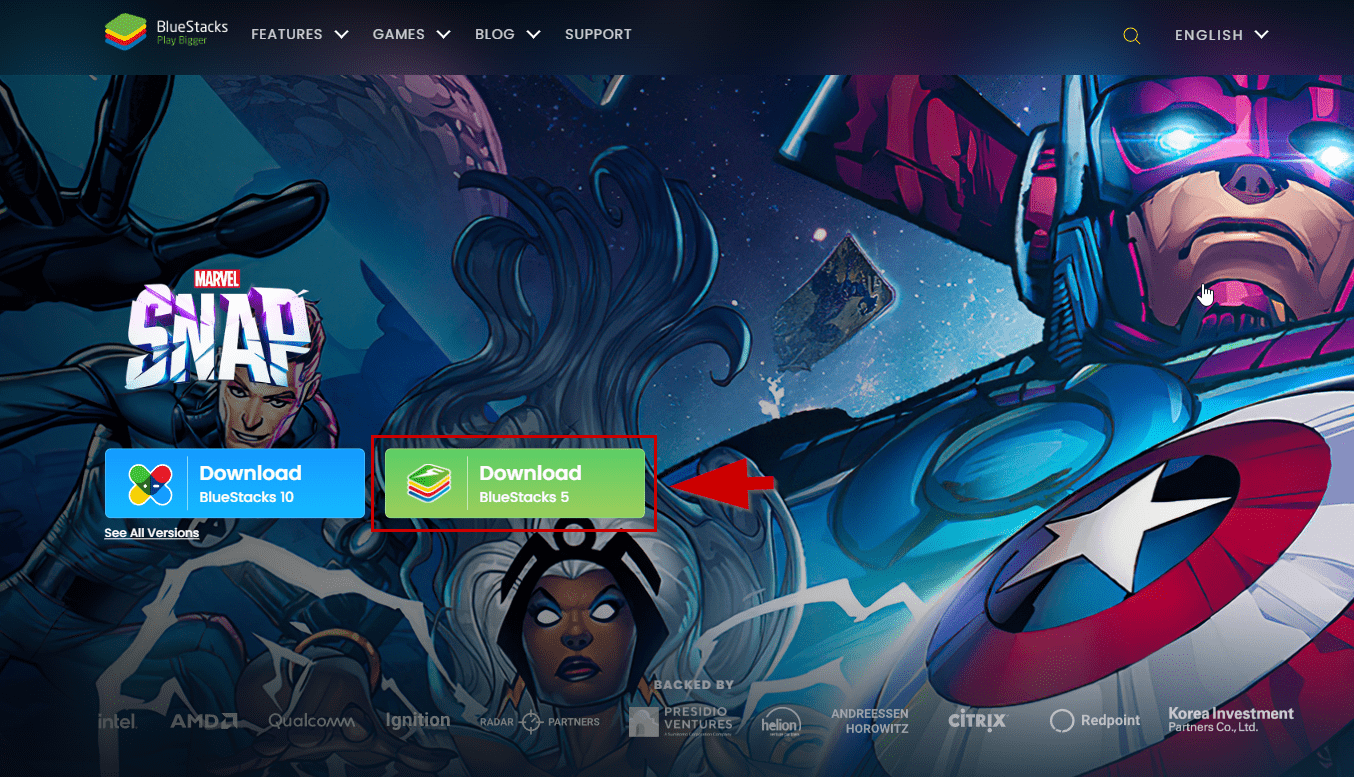 2. Install the emulator.
3. Basic buttons and Settings – on the top from left to right, you have the  Back, Home, and Recent Apps buttons. You'll find the same buttons on the lower right, from top to bottom.
4. Settings can be accessed by clicking the gear icon. Here, you can adjust various settings to improve your gameplay.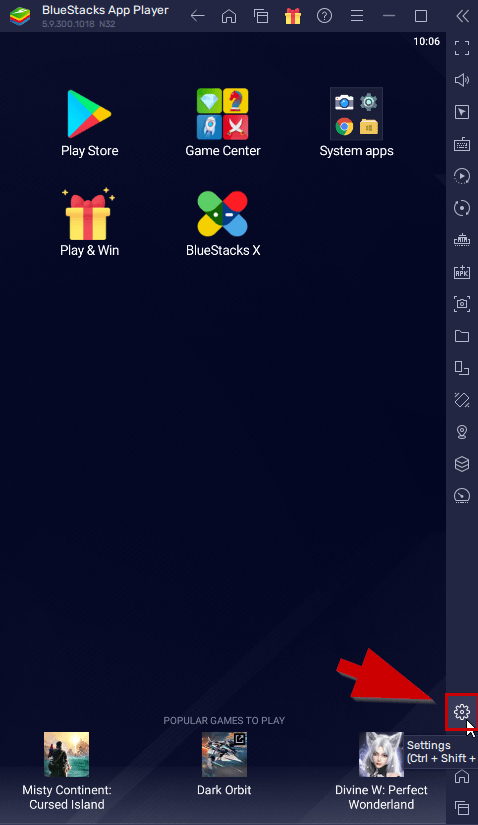 5. Click on "Save" for changes to take effect.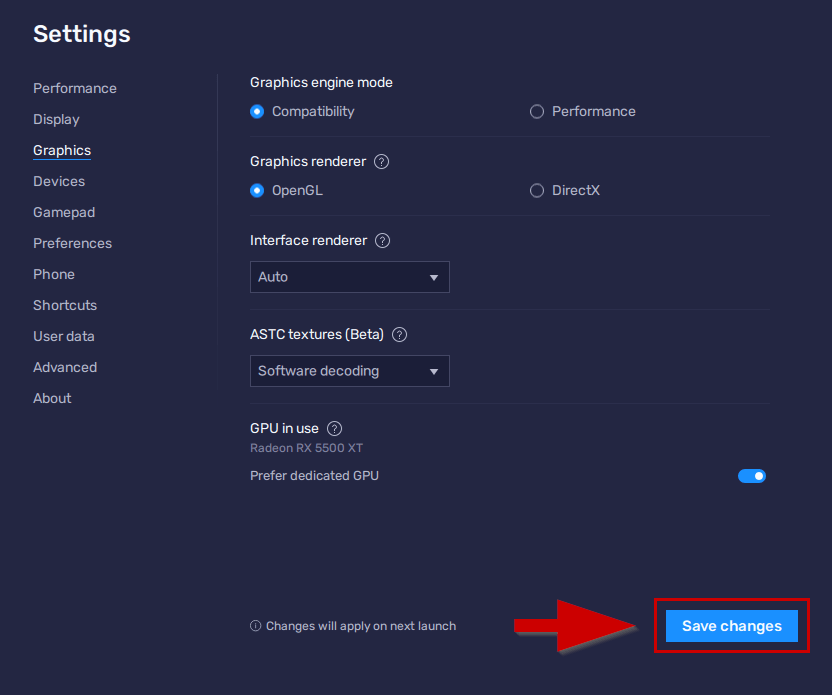 6. When using the multi-instance manager (for multi-tabling), note that Asian Hand Converter only supports Nougat-32 emulators.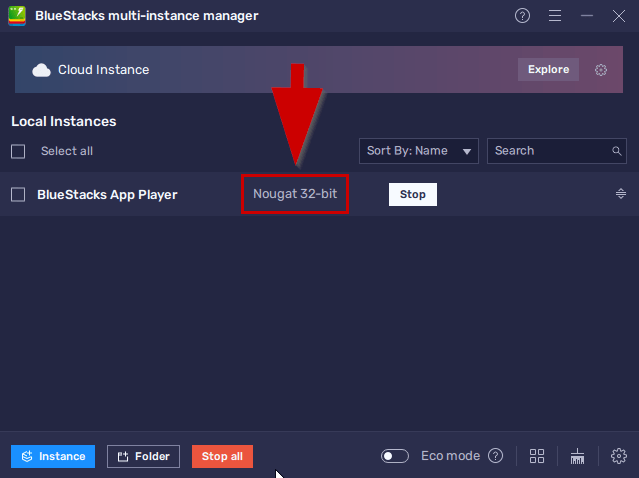 7. Close all instances of BlueStacks.
DriveHUD 2 Setup
1. After making sure that all instances of BlueStacks are closed, Launch DriveHUD.
2. When you get this pop-up message, click on OK to proceed with the patching.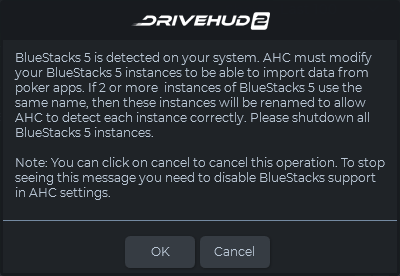 3. Wait until the patching is done.
4. Once complete, you'll get a confirmation as shown below then you can click OK again, and make sure to launch BlueStacks as administrator.
5. Click on the APPS tab at the top of DriveHUD 2.

6. Click on INSTALLED APPS, and then click the LAUNCH button for the Asian hand converter.
7. Asian Hand Converter will be launched and you'll get a pop-up settings window. Make sure that BlueStacks is checked.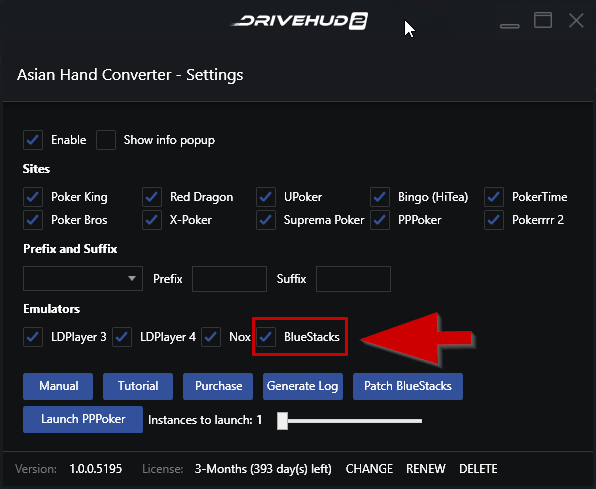 8. As long as your Asian Hand Converter license is active, then there shouldn't be any additional setup needed. Now you're all set up and you can load up your poker client and start using Asian Hand Converter.