The COVID-19 pandemic has definitely changed many aspects of people's lives and the live poker scene hasn't remained unaffected, either. Casino closures followed by reopening with new physical distancing and other restrictive measures in place have changed the face of live games in more ways than one.
In light of these challenges, World Series of Poker organizers have decided not to risk it and for the first time in the history of the iconic poker event decided to move it completely online. Using their own platform, WSOP.com, and partnering up with the popular GGPoker network, they've rolled out an extensive schedule of bracelet-awarding online events.
This was a major change and a significant break from the tradition, so not everyone was thrilled about the idea. However, taking a step back and looking at it from a broader perspective, having the World Series of Poker take place online comes with its own set of perks and could be a good thing for poker in the long run. Here's my personal list of seven reasons why I believe this to be the case.
1. Much lower barrier to entry
Many players dream of traveling to Las Vegas and taking a shot at the bracelet. Playing in the World Series of Poker is the ultimate dream for countless recreational and serious players alike. But actually doing it comes at a significant cost and requires some serious planning. You need to take a break from your work, travel across the world, sort out your accommodation, and do all that just to play in a few tournaments
With this year's World Series taking place online, many of these barriers have been removed. You can simply fire up your computer, pick the events you'd like to play, and you'll be good to go. You'll miss out on the whole Vegas experience but if you manage to take down one of the tournaments, you'll claim the real WSOP bracelet and join the very exclusive group of players.
2. Lower average buy-ins will attract more players
WSOP organizers have decided to go with the schedule featuring a large number of lower buy-ins up to $1,000. Historically speaking, these events have attracted most players in the past years so having a good number of them online certainly makes sense. It will encourage more casuals to test their skills on the virtual felt.
3. For the first time, everyone can go for a WSOP bracelet
Both of the above reasons boil down to one simple fact. For the first time in WSOP history, almost every player out there can give their bracelet dream a try. A buy-in of $500+ is still quite high for some players but there are so many online satellites running that those who set their minds to it can probably win their entries without paying the full price.
4. Having WSOP online could help the US poker legislation
The decision to move the Series online wasn't made lightly, especially because the US players can't play any in any of the events taking place on GGPoker, at least not while in the States. This limits them to only those tournaments scheduled at WSOP.com and even for those, they'll have to be physically located in one of the few states that have regulated online poker.
While this is far from ideal and many professionals have voiced their discontent, WSOP officials have been clear that this is due to current laws pertaining to online poker in the United States. Given the fact the World Series is truly one of the most iconic events, this could help get the ball rolling and move things along on the legislation front.
5. Surge of new players could start a mini poker boom
If players get the taste for poker playing WSOP online, some of them are bound to stick around after. This is especially true for those who make deep runs and achieve notable results. While not guaranteed, the online World Series could thus create a new mini boom and give online poker a much-needed breath of new life.
6. Even players who don't play live will have their shot
Almost everyone can play online, especially if they're focusing on just one or two tournaments. It's really quite easy to learn. Live play, however, can be quite intimidating, and this was probably a reason why some players never even wanted to give it a shot. With things moving online, these players will finally have their shot at a bracelet.
7. A lot of money will be pumped into the online economy
There is a lot of money being pumped into the poker economy through the WSOP every year. However, with it taking place online, it is fair to assume a larger percentage of the prize money will actually find its way back into the economy. Looking at things purely from the poker community perspective, this is a very good thing.
================================================================================
What we're all about at
We offer the highest EV poker software, and training tools available on the net. These are recommended and used by today's top poker players from the world. We've been doing this since 2009 with the emphasis on offering unique and creative poker software that will help any level of poker player be a more thoughtful and successful player at the table. We'd invite you to check these titles out:

PokerZion – Get Started with PokerZion's Proven Poker Training for $7! From over 12+ years of playing poker, combined with techniques and tactics used to win over $500k+ in cash games, this the most comprehensive structured learning course on no-limit holdem. And it's only7$! All lessons include a combination of poker training videos, written and audio modules, quizzes and articles. LEARN MORE.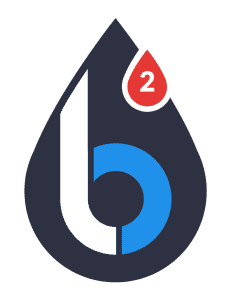 Leak Buster Software – Leak Buster is a poker software that interfaces with your Holdem Manager or PokerTracker database, and extracts key statistics about your play in order to find your largest poker leaks. Its unique scoring algorithm weighs the impact of your leak against average win-rates. And it suggests ways to correct those leaks through the use of videos (over 50) and written modules. LEARN MORE.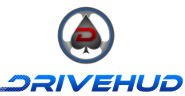 DriveHUD – DriveHUD is a poker database and HUD for your online poker play. It overlays a HUD on your online poker tables, and display vital stats about each opponent on your table. It tracks and records all of the hands that you play online. This allows you to review, re-play, filter, graph and analyze all of the hands you've played. So you can improve your poker game. LEARN MORE.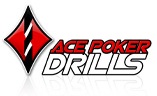 Ace Poker Drills – Ace Poker Drills is a poker training software that gives you a "flash card" style training for Odds and Outs, Equity, and Pre-Flop play. The Pre-Flop trainer will help you to easily recognize which hands to play in different positions. Odds and Outs trainer will get you to quickly calculate your odds and outs in various situations. Equity Trainer will quiz you on equity calculations for different hands. Then you can know your equity in any given scenario. LEARN MORE.