HUDs (heads-up displays) are of indispensable importance in Poker. Heads-up displays inform a Poker player about his and his opponents' performance based on key statistics and data. In the modern Poker ecosphere, you cannot survive without a good Poker HUD.
DriveHUD is one of the best Poker HUDs available in budget. The tool, which is currently available for free for a 30-day trial period, is not only useful in showing stats and data for a quick analysis, it can also process large chunks of data and perform efficient reporting. As an example, DriveHUD can load and analyze millions of hands and show you reports for every Poker player based on his moves and bets.
Features of DriveHUD
Perhaps the best feature of DriveHUD is its "Bumper Sticker System", which notifies players about the exploitable patterns in their opponents' game and strategy.  You can create different trackers and get alerts regarding their key moves and weaknesses.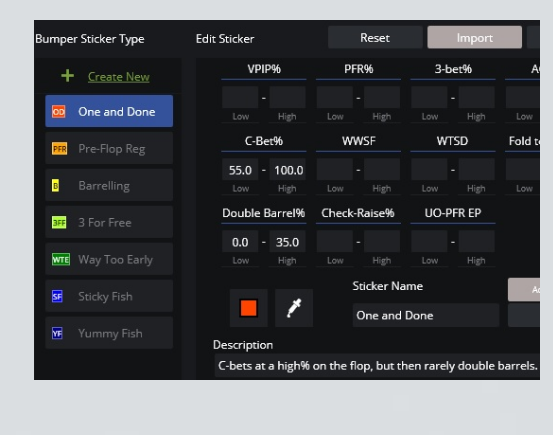 Using DriveHUD, you can analyze your hands by position at the table, stack size, time and several other metrics. You can also "replay" your hands to see what went wrong or analyze your strengths or weaknesses.
In the updated version of DriveHUD, you can use the opponents' report feature to see how your top 50 competitors stack up against you, based on the data and analysis of their performance. Poker performance is always relative. If you could get a sneak peek into your opponents' tactics, you could exponentially increase your chances of winning in the future.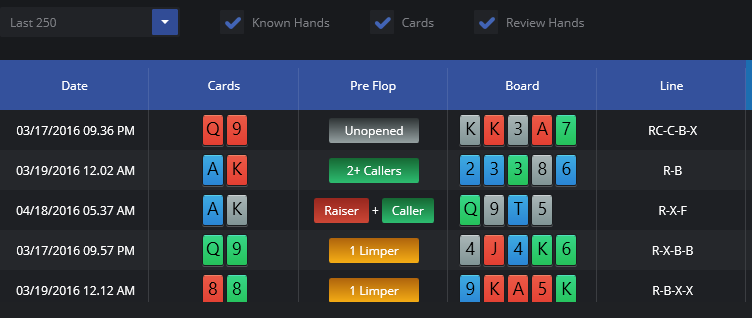 DriveHUD can also show you stats and data in the form of line graphs and text. Every stat is translated to a line bar graph to show the users a meaningful yet understandable data points.  You can also use the recently launched text feature to view the text details of different statistics.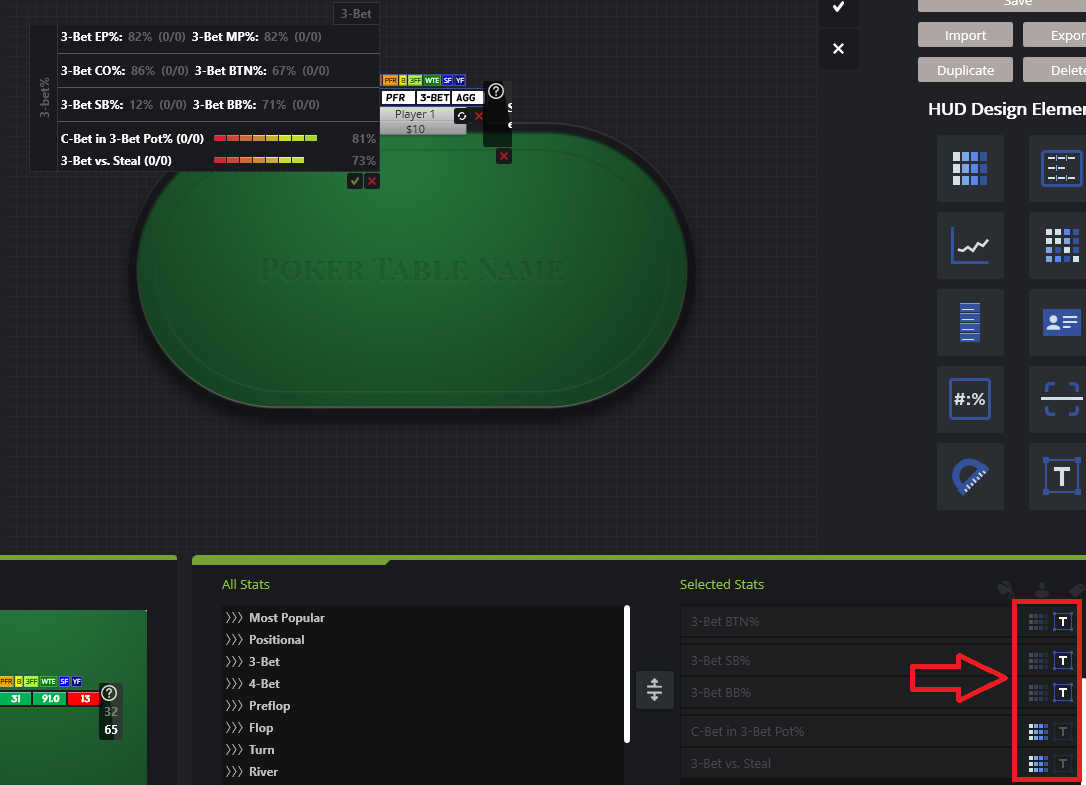 Earlier in 2018, DriveHUD launched an impressive new update, adding a whopping 58 new stat metrics. Some of the most important of these features include 5-Bet%, Bet Flop when Checked to SRP%, Bet River on BX Line%, Call Flop C-Bet IP%, Call Flop C-Bet, Call Turn Check-Raise%, Check River after BB Line% and more.
DriveHUD also has a special "tilt meter" feature that show you how close your opponent is to their breaking point.
Get DriveHUD now before the trial period ends and unlock your potential to excel in the the world of Poker.
==============================================================
What we're all about at Ace Poker Solutions
We offer the highest EV poker software, and training tools available on the net, recommended and used by today's top poker players are the world. We've been doing this since 2009 with the emphasis on offer unique and creative poker software that will help any level of poker player be a more thoughtful and successful player at the table. We'd invite you to check these titles out:
Leak Buster Software – Leak Buster is poker software that interfaces with your Holdem Manager or Poker Tracker database, and extracts key statistics about your play in order to find your largest poker leaks. It's unique scoring algorithm weighs the impact of your leak against average win-rates, and suggests ways to correct those leaks through the use of videos (over 50) and written modules.
DriveHUD – DriveHUD is a poker database and HUD for your online poker play. It will overlay a HUD on your online poker tables, and display vital stats about each of the opponents on your table. It will track and record all of the hands you play online, allow to you to review, re-play, filter, graph and analyze all of the hands you've played so you can improve your poker game.
Ace Poker Drills – Ace Poker Drills is a poker training software that gives you a "flash card" style training for Odds and Outs, Equity, and Pre- Flop play. The Pre-Flop trainer will help you to easily recognize which hands to play in different positions. Odds and Outs trainer will get you to quickly calculate your odds and outs in various situations. Equity Trainer will quiz you on equity calculations for different hands, so that knowing your equity in a given scenario will be.