When it comes to the world of poker, women are well represented. There are several talented female players. The likes of Melanie Weisner, Liv Boeree, Annette Obrestad to mention but a few are some of the significant females who have enjoyed considerable success in the poker world. Another female player who has proved to be remarkable on the felt is Gaelle Baumann. She is widely known as the final table "bubble girl"- a nickname from 2012 world series of poker main event.
Gaelle Baumann early life
Gaelle Baumann is a vastly educated individual who has two master's degrees, one in English linguistics and literature and the other in translation. After her graduation, she moved to Perth Australia to advance her English and enjoy the Australian way of life.
Baumann's poker career
It is in 2007, while still in Australia when Baumann started playing poker after an invite to a home game. She performed remarkably. Afterward, she delved into online poker under the moniker "O RLY" with a hundred pounds deposit. Baumann quickly progressed in online poker, especially in single table SNGs. Later on, she moved to Multi-Table Tournaments (MTT) and won $1,500. However, after losing her winnings, she quit online tournaments and moved to live cash games.
After returning to France in 2010, Baumann continued playing both live and online poker. In France, she was mentored by "Limpers" – a group of European cash gamers. Fully bankrolled, she made poker her full-time vocation!
Poker Success
In 2011, she finished 14th in the Chillipoker Deepstack tournament held in France. She took home £3000. In 2012, she entered her first WSOP tournament and won $590,442. The WSOP finish was/is the most significant live cash and the best female performance in the main event over the past 17 years. She brags of several other WSOP money finishes as well as the European poker tour money finishes.
Sponsorship and Motherhood
After merely turning pro, that is in early 2012, Gaelle received a sponsorship deal from Winamax and relocated to Malta. In June 2015, Gaelle Baumann gave birth to her daughter Lea with her companion a fellow poker pro – Kevin Noblat. It's true to say that becoming a mom hasn't changed her play, but it has without a doubt changed her.
================================================================================
What we're all about at
We offer the highest EV poker software, and training tools available on the net. These are recommended and used by today's top poker players from the world. We've been doing this since 2009 with the emphasis on offering unique and creative poker software that will help any level of poker player be a more thoughtful and successful player at the table. We'd invite you to check these titles out:

PokerZion – Get Started with PokerZion's Proven Poker Training for $7! From over 12+ years of playing poker, combined with techniques and tactics used to win over $500k+ in cash games, this the most comprehensive structured learning course on no-limit holdem. And it's only7$! All lessons include a combination of poker training videos, written and audio modules, quizzes and articles.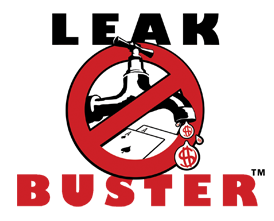 Leak Buster Software – Leak Buster is a poker software that interfaces with your Holdem Manager or PokerTracker database, and extracts key statistics about your play in order to find your largest poker leaks. Its unique scoring algorithm weighs the impact of your leak against average win-rates. And it suggests ways to correct those leaks through the use of videos (over 50) and written modules.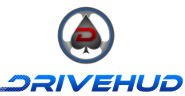 DriveHUD – DriveHUD is a poker database and HUD for your online poker play. It overlays a HUD on your online poker tables, and display vital stats about each opponent on your table. It tracks and records all of the hands that you play online. This allows you to review, re-play, filter, graph and analyze all of the hands you've played. So you can improve your poker game.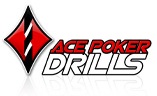 Ace Poker Drills – Ace Poker Drills is a poker training software that gives you a "flash card" style training for Odds and Outs, Equity, and Pre-Flop play. The Pre-Flop trainer will help you to easily recognize which hands to play in different positions. Odds and Outs trainer will get you to quickly calculate your odds and outs in various situations. Equity Trainer will quiz you on equity calculations for different hands. Then you can know your equity in any given scenario.